---
PEOPLE
Eight Days From Voice To Cartoon:
The Making Of Animated Video,

E.V.I.L
December 19, 2013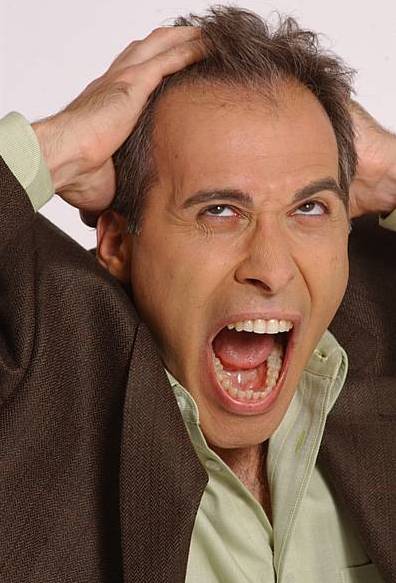 By Joe Thomas


Voice Actor



You can learn a lot from a 7-year-old. The spark that ignited this animated video idea came from 7-year-old

William Boyns

, son of fellow voice actor

Andy Boyns

. William created an animated video using the

Muvizu

program.

Many thanks to both of them for introducing me to such an intriguing tool.

Following their lead, eight days of work in my spare time went into the creation of Live! from E.V.I.L.

The tools I used played a big part, but so did years of preparation. Iíd used many different graphic, video and audio programs in the past. But this is the first project that brought all of those skills together ...



And hereís the story of how it happened.

SOFTWARE & LIP SYNCS

I started by going to the Muvizu site, downloading and installing the software. It took a little while, and there are a few minor software issues. But after install, it ran well.

Next, I played with Muvizu a bit, and after creating a set and characters I needed some audio to try out the lip sync. For this, I used

Adobe Audition

, but any audio recording tool would do.

Lip syncing is done by assigning audio clips to characters. Character movement and actions are handled by directing them, much like real actors. When I was done, I had a movie file ready for viewing.

BUT NEEDED MORE ...

The short animation Iíd created was fun, but didnít really stand on its own. My wife pointed out that it really needed some kind of introduction to help the audience understand the premise and characters.

I needed to fully flesh out the concept.


An opening, closing, titles and credits were next up. I decided to have an opening montage of photos accompanied by some theme music. The photos came from screen captures. I used the

GIMP

image editor to turn the captures into photos, as well as create an opening title card for the cartoon.

For theme music, I thought about using a free online music site that could build songs based on preset loops. However, the site wasnít working. I then remembered that I had an old copy of

Sony Acid

Ė a multi-track music editor that also works with loops.

After installing it, creating a short theme song was fairly straight forward.

STITCHING ALL THE PIECES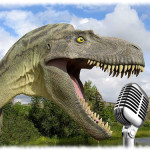 Like Frankensteinís monster, I now had a bunch of pieces that needed to be stitched together.



Sony Vegas

video editor was the tool for this step. Iíd been using it to put

YouTube

videos together for a while, so a draft version of the cartoon was ready to test.

My VO pal

Herb Merriweather

was kind enough to review it and give his feedback. With additional advice from my wife, I planned the finishing touches. Two more short animated scenes and a bit of polish on the video and the final cartoon was ready to go.

Eight days from downloading Muvivu to the finished cartoon: pretty astounding.



DESERVING CREDIT



Of course, you have to take into account all of the other tools and the years of playing around with graphics and audio software.

Still, this would have been much more difficult only five or ten years ago.

Gratitude: Much thanks to the following people for their help on this:

William

and

Andy Boyns

Herb Merriweather

My Lovely Wife

Ö and
a special tribute to the late

Bob Fraser

who taught me: "If it is to be, itís up to me!"
------------------


ABOUT JOE


Joe J Thomas is a voice actor in Los Angeles specializing in characters, accents and impressions for animation, video games, ADR, commercials and promos. In his spare time he dabbles with graphics and animation, and uses his prior skills as a programmer to devour new tools and applications and bend them until they break in funny ways. His weekly blog,

Joe's Dump

, gives mental health professionals free research material on a regular basis.

Email: joe@joeactor.com
Web: www.JoeActor.com
Blog: www.JoesDump.com

Your Daily Resource For Voice-Over Success