---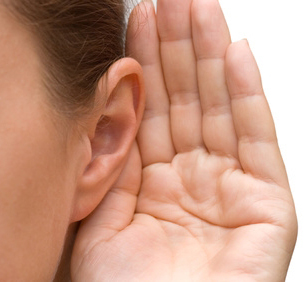 SOUNDS ODD
by Elizabeth Holmes

Fun Facts on the Science of Sound
11. Careful - Tone Of Voice Can Define You
"Don't use that tone of voice with me, young lady!" (Or young man.)

Generations of parents have uttered this phrase in frustration and outrage. And, most of us have been on the receiving end of the wrong tone of voice from others as well – family, co-workers, strangers.

A condescending or dismissive tone of voice has the unique ability to provoke and irritate us like nothing else.

While it's wonderful to be able to act this characteristic on cue from a director, it's also essential to know when

not

to use it. In particular, it's especially important to know when you're using it, but may not be aware that you are.



RISKY WRONG TONES



A study by

Nalini Ambady

PhD of Harvard University illustrates the unintended effects of the wrong tone of voice.

In conversations between 114 patients and 57 surgeons, distinguishable words were scrubbed from audio samples, leaving only expressive features, such as intonation, speed, pitch and rhythm, (see below).

The purpose of the study was to determine if tone of voice influences patients' decisions to sue for malpractice. Physicians participating in the study had an average of 15+ years of practical experience, and the surgeries required by patients were comparable.

What did the study conclude?

A surgeon's tone of voice directly influences a patient's confidence in his medical treatment.



If a patient perceives his doctor as dominating him, and/or lacking concern, he'll be far more likely to sue him afterward.



WHAT INFLUENCES TONE ...



Ambady isolated tone of voice by filtering out the high-frequency sounds on which word-recognition depends.

Only expressive features remained – such as intonation, speed, pitch and rhythm.

The sound clips used were 10 seconds each from the beginnings and ends of patient consultations, (20 seconds per sample).



RATING VOICE SAMPLES



Evaluators were Harvard University undergraduates who rated vocal samples as:

1. warm/professional,
2. concerned/anxious,
3. hostile, and
4. dominant.



'GOOD' AND 'BAD'



Dominance in voice tone was defined as "deep, loud, moderately fast, unaccented, clearly articulated speech."

In the context of this study, "concern and anxiety" are positive attributes because they're perceived as signs of empathy.

Dominance, by contrast, was associated with lack of understanding of the patient's experience.

When the evaluators' results were compared to the physicians' malpractice lawsuit history, a startling conclusion emerged.

Skilled surgeons, whose work resulted in the same outcomes as that of their peers, were being sued because their patients didn't think they cared. It all boiled down to their tone of voice.

FOR VOICE ACTORS ...

What's the take-home message in all of this for voice talent? "Watch your tone!"

You may be 'saying' far more than you intend by using a tone that undermines the meaning of your words.

An interesting exercise (for those with the time to tinker in their own studios), might be to duplicate Ambady's high-frequency filter experiment on audio clips.

When listening to the resulting track (without the meaning of the words influencing the impact), what comes across? Hopefully, tone supports the rest of the performance. If not, there's a useful clue for improvement.



NEW WORK FOR COACHES?



And who knows? Vocal coaches may find a whole new market for their services.

The results of this study indicate that insurance companies seeking to avoid malpractice settlements, as well as the physicians themselves, would both benefit from skilled professional advice.

The biggest winners, of course, would be patients, whose increased confidence in their medical care would go a long way toward supporting recovery and regaining health.

For more on Nalini Ambady's work, please see:

Surgeon's tone of voice: A clue to malpractice history

, by Nalini Ambady, PhD, et al. © 2002 Surgery, July 2002.
-----------------------------------------------------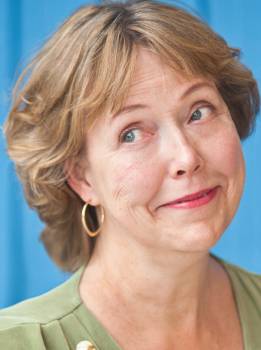 ABOUT ELIZABETH
Elizabeth Holmes is a writer, voice actor, and staff editor at

VoiceOverXtra

, based in Northern California. She is also editor of VoiceOverXtra's book division, including

Voice Over Legal

, by voice actor / attorney Robert Sciglimpaglia.


Email: elizabeth@HolmesVoice.com
Earlier Sounds Odd Columns:
http://bit.ly/SoundsOddColumns

Your Daily Resource For Voice-Over Success