---
HEALTH
Ahh-Choo!

Is Your Studio Sneezing? 10 Tips
For Keeping It Healthy In Cold & Flu Season

October 21, 2014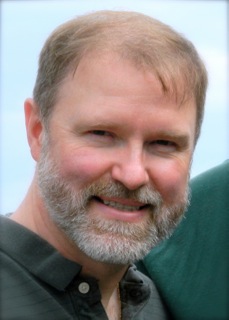 By J. Christopher Dunn


Voice Actor



I sat in a restaurant the other day and watched a grade-school sized child endure a massive coughing and sneezing fit. By massive, I mean a series of sneezes followed by a volley of gurgle-filled coughs and then more sneezing.

While I felt sorry for the tyke, all filled with snotty goo, I was happy to leave her behind as I walked out the door into fresh air.

According to

Weather.com Cold and Flu Facts

, cases increase during the fall and winter months, then taper off in March and April.

Homes with children are more susceptible to these seasonal visitors, and women have more colds than men. If youíre a 60-something, your chance of having a cold drops considerably, less than once a year on average.

If you work from home in your personal studio, your chances of coming into contact with a cold or flu carrier is lower - significantly lower if you live by yourself.

And, itís almost guaranteed you wonít get ill if you live in a cave. Some caves have good Ďcoustics!



BUT IF YOU'RE NOT A HERMIT ...



However, if you are a parental unit with a spouse and kids, your chances are pretty good that youíre going to get exposed to somebody who is beta testing the latest strain of cold or flu.

Youíll have what theyíre having and youíll pass it on to your studio. And your studio is the money maker.

Sure, youíve got the pipes and sound super cool when youíre recording whatever it is that gets producers to write you a check. But without your studio youíd be reduced to using string and cans or traveling to somebody else's hood to record.

Think of your studio as a living being, one that you have a symbiotic relationship with. You both rely on each other for survival, and just a bit of common sense will help keep your studio free from nasty cold and flu bugs.

With that in mind, here are some tips to keep your studio in healthy, usable shape through the season.



10 TIPS FOR YOUR STUDIO ...



1. Maintain a Perimeter

Your studio is sacred and should only be accessible by the truly healthy. Reduce the potential of ill-inducing germs getting in your way by limiting or eliminating access to anybody who has symptoms.

That includes you. If youíre sick and only working because you "feelĒ you should, donít. Take time to repair, stay away from the sickos.



2. Clean Equipment



Once a week, give your studio a cleaning. Clean you monitor, wipe down your keyboard and mouse.

Use an electronics-friendly cleaner and a soft cloth on your other pieces of gear such as speakers, audio interface and control surfaces.

Finally, give your pop filter a rise with warm soapy water.



3. Work Station



Dust makes me sneeze and when I sneeze I get congested and when I get congested I sound like poo.

Use a clean cloth and surface cleaner to pick up the weekís accumulation of micro-particles. Your studio will appreciate your hands-on approach to keeping its surfaces clean.



4. Studio Area



Stress is more than happy to give cold and flu a hand when it comes to plying their ickiness.

Keep stress to a minimum whenever possible. Keeping your area organized and clutter free will reduce stress and even make you feel more on top of your game.

With your studio in order, stress will take a hike and your efficiency will improve.



5. Wash Your Paws



During my early years in school at Belgrade Elementary, the teachers were constantly reminding me to wash my hands. Not just reminding

me

actually, but everybody.

At the time I thought it was a dumb idea and a big time-waster. There were more interesting things to do.

OK, so, now I get it. Washing hands reduces germs.

When you come in from the outside world (thatís any place thatís not your studio), wash your hands first before heading into your studio.

If you find yourself hand washing a lot, use cooler water. Hot water strips away oils that keep your hands from getting chapped.

Regardless of water temperature, make sure to use a hand soap you like. Maybe a nice vanilla almond or lavender.



6. Garbage Patrol



Itís like washing your hands. Nobody enjoys emptying the garbage can. Itís just one of those things that you have to do. Remember to keep your perimeter up and empty it yourself.

While one of your child slaves might have the weekly duty, their potential for carrying seasonal germs IN while carrying the garbage OUT is quite high. Donít allow them to pollute your space.



7. Be Polite, Cover Your Pie-Hole



Youíve done everything Iíve suggested in this list of paranoia and still managed to get sick. Now youíre taking it easy to recover so you can get back into your pristine studio.

Your sneezes and coughs increase air-born gunk that other people can breathe in. Do what you can to reduce that from happening.

When spontaneous histamine-triggered expelling occurs, do it into a fresh tissue and then toss the entire mess away. No tissue in sight? Sneeze or cough into your shirt sleeve, at the crook of your elbow.



8. Donít Stick Your Fingers in Your Eyes, Mouth or Nose



This should be obvious. In case itís not, your hands collect a lot of garbage, hence the hand washing.

If you stick a finger or your small one sticks a finger in any of the above mention places, youíve just released the hounds on your immune system and they wont stop until you are feet up in bed and ankle deep in bunny slippers.

9. Stay Hydrated

Drinking several ounces of water a day is just part of what we do. It keeps our pipes in working fashion, reduces mouth clicks and keeps our thirst at bay.

When youíve captured a cold or flu virus, staying hydrated is doubly important. Your body uses the water for everything, and when youíre sick, it uses more of it.

10. Feel Better

While youíre recovering, there are a few things you can do to feel better.

Hot drinks with honey and lemon are a start. There are some home remedies that suggest adding a shot of your favorite spirits to a cuppa something. While it sounds good on the surface, alcohol is a dehydrator, which will work against your hydration process.

Iím a fan of the herbal tea

ThroatCoat

or something a bit wilder like Bengal Spice or Orange Spice.

And your body will benefit nicely from extra rest and sleep. Itís working hard to get you back in the studio, so give it a chance with some time. Also, keep warm and comfortable during recovery.

Stress will raise its ugly head when youíre feeling cold and uncomfortable. Start counting down the days until warmer, more humid weather. Mark the first day of spring as the un-congested light at the end of the cold and flu tunnel. Then you and your studio can relax.

Until then, can I offer you a vitamin C or zinc tablet?
-----------------------------------


ABOUT J. CHRISTOPER




J. Christopher Dunn is a professional voice actor who lives in the Pacific Northwest close to Seattle. He voices commercials, web demos, podcasts, product demonstrations, telephony projects and documentaries. His voice is described as friendly, warm and trustworthy - the guy next door or the voice of high profile corporate presentations. He also spends time with the Penn Cove Players, a Whidbey Island, WA troupe that performs original audio dramas, as we all as recreates old time radio shows in front of a live studio audience.







Your Daily Resource For Voice-Over Success