---
DISCIPLINE - Not A Bad Word, Really!
Apply It To VO Career & Joy Of Life
By Miata Edoga
Actor & President and Founder, Abundance Bound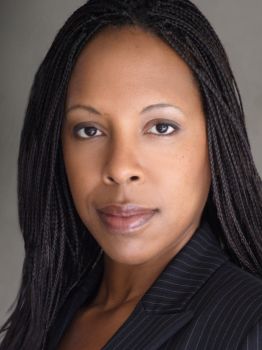 Would you describe yourself as disciplined? It's an interesting question to ask ourselves.
If we're honest, most would probably admit that while there are areas in our lives where we display some discipline - it is probably not the word you would use to describe the way you move through your days, weeks, months and years.
Many of us automatically equate discipline with deprivation, pain, struggle and automatically doing something - no matter how badly we don't want to do it.
I'm not suggesting that discipline doesn't take work.
But let's look at five areas where having discipline really matters - both in terms of:
the results you'll create for your voice-over career, and

the added joy and fulfillment it can bring into your life.
1. GOOD MORNING!
Have a morning routine. How many times have you heard that "breakfast is the most important meal of the day"?
It makes sense doesn't it? So many of us jump out of bed at the last minute, race to get dressed and into the car - maybe grabbing a cup of coffee on the way out of the door.
Is it any wonder that we're dragging by the time 10:30 a.m. rolls around?
FEED YOUR MIND, TOO
Starting your day right is certainly about getting good nutrition, but it is also about feeding your mind and spirit with positive energy and focused intention on:
what you are going to accomplish, and

who you are going to be in the world.
MAKE IT PERSONAL
Your daily practice is personal and should resonate with you.
Powerful elements might include time spent in meditation and reciting your personal mission statement.
Who are you and what are you about?

Consider using statements of gratitude and/or affirmations.

Remind yourself of all the ways you are blessed.

Use statements that reinforce your self belief, to put you in a space to do your very best work

.
MORNING ROUTINE
Having the discipline to begin each day with a morning routine might mean setting an alarm for 30 minutes earlier than your usual wake up time.
But it is a practice that will pay off with significantly improved peace of mind, productivity and the fulfillment that comes with knowing why you're doing all the things you're doing.
2. RECORD & REVIEW YOUR GOALS
In Think and Grow Rich, Napoleon Hill says "Create a definite plan for carrying out your desire, and begin at once, whether you are ready or not, to put this plan into action."
Having the discipline to write down your goals will provide clarity with regards to your exact intentions.
Regular review will keep you in a constant state of almost unconsciously looking for ways to bring your goals into reality.
Your days will no longer be filled with lists of endless tasks that seem to get you nowhere. Instead, you will feel yourself constantly and steadily moving forward in the direction you desire.
3. BE A LIFE-LONG LEARNER
Brian Tracy, a renowned success coach, says that if you want to get into the top 10 percent of your field, you should be reading on that subject for at least one hour each day.
Consider the areas of your life where you know you need to sharpen your skills: organization, financial management, investing, particular aspects of your career - and have the discipline to put some of your time and resources into workshops and seminars that will help you to create constant growth and improvement.
BALANCING ACT
Discipline in this area also requires balance.
There will be things we are more comfortable studying than others.
Make sure you are challenging yourself to study in areas you might be inclined to avoid because you are fearful.
A great teacher or coach can help you to break past hurdles that have stopped you from reaching your full potential.
4. PROTECT PHYSICAL WELL-BEING
Nothing will improve your mental and physical state faster than getting up and getting moving!
Exercise is about so much more than your weight. It's about having the healthy heart and energy levels that will allow you to stay in action on the things that matter most to you.
Make sure that you are eating plenty of fresh fruits and vegetables and work to get 8 hours of rest every day.
Keeping these things constant in your life will absolutely make you feel great, which will undoubtedly make you happier and more productive.
5. HAVE FUN!!
It is hugely important to have discipline about keeping a sense of fun and play in your life.
What are the things you enjoy doing the most? Put these activities into your schedule.
Every month, challenge yourself to try something new. Have you always wanted to snowboard or to try a trapeze class or to learn how to sing?
There is no better time than the present to do the things that can bring you joy and excitement.
Think of it as the fuel that will bring you back to your work with renewed energy and confidence.
DISCIPLINE WITHOUT FEAR
There you have it. Discipline shouldn't be a word we fear, but rather, a word that can bring us a renewed sense of purpose and direction
Committing to consistency in these five areas will bring about lasting and positive change in our lives - helping us to be all that we want and are able to be.
ABOUT MIATA ...
Miata Edoga is an actor and president and founder of Abundance Bound, an organization that
supports actors, artists and creative professionals in the development of financial stability and independence. To learn more about the many programs and free resources at Abundance Bound, visit http://bit.ly/AbundanceBound.

Your Daily Resource For Voice-Over Success