---
When Casting Asks About Your Social Media
Followers, Do They Want VO Or An 'Influencer'?

March 11, 2019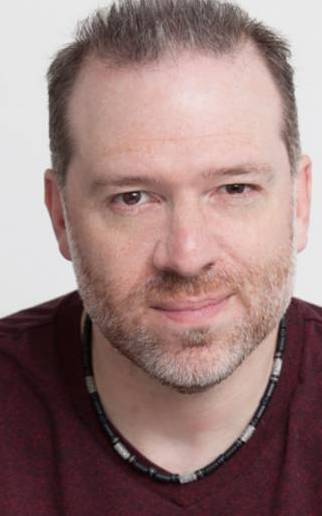 By Tom Dheere
Voice Actor and Coach
As voice talents, many of us are obsessed with our social media status. Some more than others, like myself. As a community, we're pretty terrible at it.

On top of that, almost every week I see at least one voice talent crash and burn online.

I bring this up because recently I got a casting notice that asked for my number of social followers. Not long after that, the subject of social media followers as a factor in casting came up in a
Facebook
Group thread.
So I guess I wasn't the only one who found the inquiry a tad peculiar.

Over the years I've heard that vetting an on-camera actor's social media status is not uncommon, especially on the West Coast.

While I appreciate the power of having or capitalizing on a strong social media presence, this is a lot of nonsense. Nobody gives a crap about who is voicing any given spot except for the people who are producing the spot and the person who got cast.

If you are a voice
seeker
and you want your ad to go "viral" or whatever, either hire a celebrity or, here's an idea! Make sure your ad doesn't suck! Do a really good job producing it and cast an effective storyteller, not someone who may or may not be investing in click-farming.
FOCUS ON 'QUALITY' FOLLOWERS
Voice talents are a bunch of narcissistic masochists. The trick is try to keep it under control and make informed, objective decisions when it comes to our social media status.

Focus less on quantity of followers and more on quality of followers.

On how many fingers can you count the number of actual voice seekers who follow you?

Seek out voice seekers online, connect with them, engage them (without being a stalker-y weirdo) and put good content in front of them.

Ensure your social media content has a freaking point. Your content should be about 80% engagement, 20% promotion and be an extension of your branding platform.

You do have a well-thought out brand, don't you?

Stop bragging. Nobody cares which voice-over you've just done.

Well, they may care if it's for a product or service that is fun, inspiring, helpful, or a good cause. If it's a milestone like your first or 100th gig, awesome! You should totally celebrate your victories and milestones. If it's for a HUGE client that's a household name, fine.

Otherwise, keep it to yourself.

If you really want to improve your social media status in an organic, effective manner: invest in social media courses, do your research, develop your brand, and get out of your own way.

ARE YOU AND 'INFLUENCER'?
The next time you get a casting notice and the voice seeker asks about your social media status, tell them the following:

They are not looking for a voice talent to narrate their spot, they are looking for an Influencer to endorse their product/service.
If you are an Influencer, you will charge them more because they should pay that much more for your reach.
------------------


ABOUT TOM


Over two decades, Tom Dheere has narrated thousands of projects for clients in over a dozen countries and voiced more than 60 audiobooks. He is also a voice-over business consultant known as the VO Strategist, was the marketing consultant for the

Voice Over Virtual

online conference, and is writer/producer of the sci-fi action comic book Agent 1.22.
Email: tom@tomdheere.com
Web: www.vostrategist.com

Agent 1.22

Your Daily Resource For Voice-Over Success