---
Marketing: The Art and Science
of Self Promotion / Part 2 - The Tools

By Tom Dheere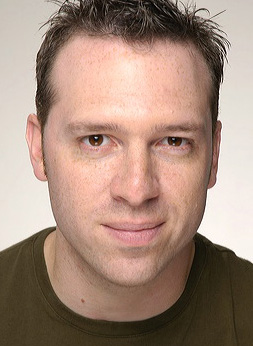 Alrighty then, let's dive into the nuts and bolts of self-promotion! First things first: what tools do you use to promote yourself?
In the voice-over industry, the first tool you need is the demo.
For our purposes, let's say it's a standard commercial demo designed to get you TV, radio, and Internet commercial work.
Opinions vary as to the length and content of a commercial demo. In my experience, the general consensus is that they should be no more than one minute in length and feature three to six spots that really showcase your talent.
Now let's assume you already have a commercial demo and it rocks. What do you do with it? Find the right person to send it to, that's what!
There are a copious amount of potential contacts out there as well as resources to find those contacts.
An obvious one is the Yellow Pages. Suggested listings to check out include Advertising, Audio-Visual Production, Recording Studios, and Video Production.
Call them up - this is known as "cold calling" - and ask if they keep demos on file. If they do, confirm their mailing address and contact person. Always make sure your demo will land on the right desk!. If they don't accept demos, politely say thanks and move on to the next one.
Other resources include production directories and, of course, word-of-mouth.
You can use the Internet to get your demo out there, too.
Voice-over marketing web sites such as
Voice123
and
Voices.com
let you build a profile and post your demo for potential contacts to check out.
For an annual fee you can actually audition online! To do that, you would need to be able to record and submit your audition electronically.
You can find a lot of great info online about how to build a home recording studio, but that's a topic for another day.
You should also build your own web site - a vital tool in this day and age - and post your demo and credentials there.
Okay, let's say you did your homework and made your cold calls. You found a bunch of people who want hear your demo. Now what?
Now you need to make copies of your demo, label them, and mail them out. There are reproduction services out there (check your Yellow Pages!), or you can burn them using your home computer.
I prefer the latter because it's cheaper and I frequently need to customize my demo based on the potential client's needs. To do that, you need:
a basic editing program (there are many free ones online),
a program to burn CD's (I Tunes and Windows Media Player are good choices), and
a label-making program. Avery has free label-making software you can find online.
What else can you send to potential clients? Every time I snail mail a demo, I include a business card and a pen.
For instance, Vistaprint offers FREE business cards online, and National Pen mass-produces custom pens with your contact info on them.
Fellow VO talent and good friend Paul Payton gave me the pen idea. If I had a nickel for every time I went to a studio in NYC and saw a Paul Payton pen sitting on the lectern I'd have, well, a whole lotta nickels!
These are the little things that will roll around on their desk and keep you in the back of their minds when those projects come up. They're unobtrusive but very effective!
By the way, it's becoming more and more common to mail demos electronically.
You should have your demo saved as an mp3 or WAV file on your computer. One of my agents wants me to audition online only. It sure beats trudging into Manhattan to talk for 30 seconds!
So now your prospects have your demo on file. What's next? Sit by the phone and pray for it to ring? Find out in Part 3 of this VoiceOverXtra series.
Tom Dheere is a full-time voice-over talent as well as a freelance actor and writer. Recent VO credits include the Daniele Steel audiobook Amazing Grace. He is also the moderator of The Good Karma Network, an online entertainment industry support group, and is writing Project T.E.R.R.A., a computer-animated web series.