---
CAREER:


Feeling Stuck? How To Get Rid
Of Deadly 'Paralysis of Analysis'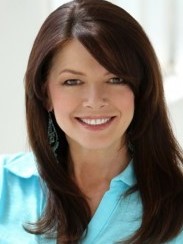 By Maxine Dunn


Voice Actor & Solopreneur



Do these scenarios sound familiar?



1.

You're mulling over the colors to use on your new voice over website.

For the 50th time.

It's been three months now and your new website is still not up.



2.

You've decided that to enhance your voice over marketing strategy, you're going to start a blog, create a Twitter account, and a LinkedIn profile.

But you can't decide which to do first.

Each one seems equally important. So you haven't done anything.



3.

You've finally completed your voice over demo and website and everything's ready to go for a full-on marketing push.

But instead of getting busy, you're having another "last minute session"

with your coach and you're "tweaking" your website or demo AGAIN to make sure it's "perfect" before you start marketing.



WELL ... IS THIS YOU?



If these scenarios (or something similar) describe you, then you're probably caught up in what's called the "Paralysis of Analysis."

And if you're a voice actor, this is one of the worst places you can be. If you stay here too long, this will literally kill your chances of having a successful career.

Not only are you leaving money on the table by not moving your voice over business forward assertively, you're reinforcing the bad habit of not acting decisively.



WHAT'S GOING ON?



So what exactly is the Paralysis of Analysis?

It means that you are frozen in time, due to over-analyzing a situation.

It may "seem" like you're doing something: you're worrying, second-guessing details, getting more and more opinions, thinking hard - but you're not actually moving forward.

Yes, maybe you're mentally active, but your business is staying in exactly the same place.

And this endless loop of over-thinking comes from:

Creating too many choices for yourself, which results in confusion
Being fearful of making the wrong choice, which then leads to inaction
Taking advice from too many different people, which makes you doubt your own decisions

Fooling yourself into thinking that you're assertively moving forward, when in fact you're barely inching forward at all
ACT NOW ..



One of the keys to creating momentum in your voice over career is to take action and then course-correct as you move forward.

You can't steer a car that's parked at a standstill! You have to be moving in order to determine where to go next.

And again, analyzing something a hundred times over before coming to a decision is not "moving forward."



HOW TO MOVE FORWARD



So now that we've determined that being paralyzed by over-analyzing will derail your voice over business momentum, here are some steps you can start taking right away to get into action:


Paralysis often results from trying to incorporate too much advice from too many sources.

Decide on one, maybe two, coaches to receive guidance from for now, and tune everyone else OUT.

Take a deep breath and make a firm choice on whose advice, coaching, or information you're going to listen to.



TOO MUCH

GUIDANCE



If you ask 10 different coaches what you should do, you'll get ten different answers. More information is not necessarily better.

Drastically narrow your choices and get firm on whose counsel you're going to pay attention to.

The paralysis of analysis will be a thing of the past when you narrow your choices and get crystal clear on whose advice to follow.


Create a timeline for the project or idea you're working on and STICK TO IT.

This applies whether you're updating your demos, re-designing your website, or establishing a new marketing plan.

Are you familiar with "Parkinson's Law?" It states that "Work expands to fill the time available for its completion." In other words, the longer you have to complete a project, the longer it will take to complete it!



CLEAR AND SPECIFIC



To avoid over-thinking something and thus having it drag on forever, give yourself a clear and definite timeline for its completion.

Set a SPECIFIC deadline.
Outline the exact steps for its completion.
Set specific dates to complete these steps.
Then stick like glue to these steps, timeline, and deadline.
The paralysis of analysis doesn't stand a chance against a voice actor with firm deadlines.



3. Practice Making Firm Decisions




FAST

!


If you've spent a lot of time postponing making decisions, your "decision-making muscle" has become flabby.

And the inability to make decisions is responsible for keeping you paralyzed in analysis.

The good news is that with practice, you can develop your ability to make decisions. And the more you practice making firm decisions quickly, the easier it will become.

You do this by taking disciplined action and making firm decisions, fast.



START SMALL



Start practicing with small things. For instance, at Starbucks, instead of pondering what you want to order, walk up to the counter and place your order within 10 seconds.

Start "practicing" making quick, firm decisions. From placing your order at a restaurant, to what flight to take on a trip, to what colors to use on your new voice over website.

The paralysis of analysis will be a thing of the past when you start flexing your "decision-making muscle" in as many areas as you can.



4. Tame The Perfectionist


Let go of your tendency to be a perfectionist.

One of the primary reasons that you're paralyzed by over-analysis is because of your desire to do exactly the right thing. Or to have everything turn out perfectly. Or to not be wrong.

Perfectionism is one of the most paralyzing tendencies a voice over artist can have.



You have to be willing to take imperfect action.



There's a saying, "Imperfect action is better than perfect inaction." Think about that.

The most important thing you can do is to take action. If it's not exactly the right action, don't worry! You can course-correct, improve, and modify as you move forward.



PARALYSIS WILL FADE



Let go of the feeling that you need everything to be perfect. Release the need to have every single duck in a row before you launch.

Of course you want to be well-informed and you don't want to be sloppy, but the paralysis of analysis feeds on your mistaken idea that everything has to be perfect.

Be willing to take imperfect action and watch the paralysis of analysis fade into oblivion as you gain momentum.



BOOSTS YOUR CONFIDENCE



Getting the Paralysis of Analysis out of your life will change your voice over business in ways that you never thought possible.

Your self-confidence will explode, your decision-making abilities will expand, and your bottom line will most certainly grow as you learn to get moving and take action.



ABOUT MAXINE ...





Maxine Dunn is a top voice over artist and on-camera spokesperson who has been seen and heard in hundreds of commercials, documentaries, corporate narrations, voice-mail systems and websites. She is a British native and her ability to also deliver a perfect American accent gives her business a wide range. She works with Fortune 100 companies, award-winning creative teams, and maintains an extensive clientele - locally, nationally, and internationally. Best known for her voice over and spokesperson expertise, she is also an avid writer who enjoys bringing stimulating and motivating material to her readers. Her free weekly e-zine,

The Creative Business Advisor

, is available at her website (below).



Web: www.maxinedunn.com
Email: Maxine@maxinedunn.com
Complimentary newsletter sample: http://conta.cc/MaxineNL



Your Daily Resource For Voice-Over Success