---
Voicing Toys: Make It Fun ...
While You Work Hard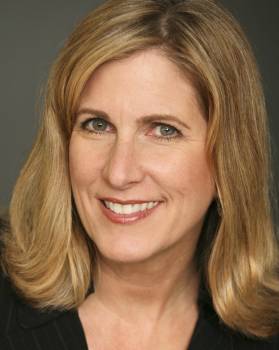 By Elaine Clark


Voice Actor / Owner & Founder, Voice One



Over the past 20 years, I've voiced, cast, recorded and/or directed one hundred toys.

I've sung in funny voices, barked like a dog, burped like a baby, and directed an actor to sound like an Australian robot.

If this creative area of the voice over business interests you, here are some tips to help your toy voices be successful:




1. MAKE IT FUN



Your audience is kids. It is imperative that you make it a positive and uplifting experience.

Toys are a form of entertainment. If the child doesn't have fun listening to you, there's no point in buying the product.

Smile, laugh, and let the kid inside you come out and play.

This will take waaaaaay more energy then you ever imagined. Put your whole body into it.



2. DICTION & CLARITY



Most toys are down-sampled to an 8k chip. That requires amazingly precise diction and clarity.

Talent is often directed to over-articulate, using lip and tongue muscles they never knew existed while still keeping it believable.

Additionally, some chips alter sounds so the talent may be asked to say a word differently. For example, a "th" sound may need to be read as a "d."

Don't forget the educational component, too. Your voice is setting an example and teaching children.

And, it needs to cut through music and effects in 8k!



3. STAMINA



You must maintain your energy and character. Sounds simple enough, right?

What if you have to read letters and numbers in a goofy high pitched voice for four hours?

And, you're required to read each word three ways so it can be parsed in at the beginning, middle and end of sentences.

You have to KEEP IT UP from the beginning of the session until the end! If you do that, you earned a well deserved nap or walk on the beach.



4. GO FOR IT!



Let it go. Let your freak flag fly! Don't be afraid to be wacky and over the top. Rarely is it

too much

in a toy recording.

Many lines require multiple readings with different attitudes or actions. That gives the editor/programmer choices.

You're only limited by your imagination. So, test your limits of creativity. You know you do good voice over when you want to wash your mouth out with soap.



GETTING STARTED ...



So what do you do if you want to break into this business?

Practice and develop your stable of voices.

Go to toy stores and listen to talking products. Imitate. Create. Develop.

There's work out there. Be prepared for it.



ABOUT ELAINE ...




Elaine Clark is an award-winning actor, voice talent, director, producer, certified teacher and
author of the book,
There's Money Where Your Mouth Is

. She is also the founder and owner of the
Voice One

in San Francisco, a major voice over training company offering a wide range of voice over classes.

Your Daily Resource For Voice-Over Success