---
HAPPY RETIREMENT
With Positive Vibes, Penny Abshire Announces
Her Retirement From 'This Crazy' VO Business
March 21, 2016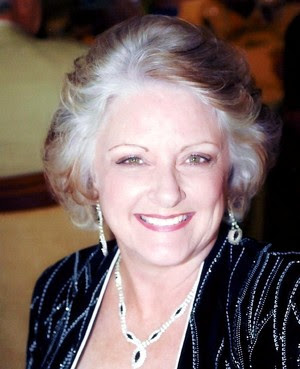 (VOXtra) - If the name

Penny Abshire

brings a smile to you, you've likely met her at one of the five fabulous VOICE conferences where she was co-executive producer with

James Alburger

…

Or perhaps you trained with Penny at the

VoiceActing Academy

, where she partnered with James …

Or maybe you read her book,

Demo and Marketing Magic for Voice Actors

…

Or you're receiving frequent positive vibes from Penny's "Positive Thinkers Unite" group – which has grown to over 2,000 members.

Well, Penny is smiling today, too, as she announces her retirement from 19 years in the voice over business - where she started at age 47.

"I am so grateful for my friendship and partnership with James," she says. "It has been the kind of creative union I never imagined could exist. He is an amazing, generous and talented man and I fully acknowledge how much I owe to him.... I am also blessed to have had the association of my VO students and so many other people in the industry."

Well, the VO industry today returns all those compliments and thank-you's to Penny for her energy and guidance over the years.



VoiceOverXtra

, in particular, is especially grateful for the enthusiasm that Penny and James expressed for the idea of a 24/7 news and resource website for voice over – way back in 2007 at the first VOICE convention in Las Vegas. With an additional nod from

Don LaFontaine

and others at that convention, VoiceOverXtra launched a few months later.

IN PENNY'S WORDS ...

"How lucky I am to count you all as friends," Penny says of people she's met over the years.

"No matter how much money I may have made over the years in this crazy business, the friendships I developed are the real payment, and THEY are priceless beyond compare!

"I want you to know that I will miss seeing you, but please know that I don't plan to 'fall off the planet.' I'll still be on

Facebook

and I'll still want to hear all about your successes and your families. I will always love you."

Best wishes to Penny and her husband,

Les

, as they RV into retirement.



Your Daily Resource For Voice-Over Success