---
CAREER
Is Your VO Business Vulnerable To Disaster?
Gear, Voice, Reputation - You'd Be Surprised

September 2, 2015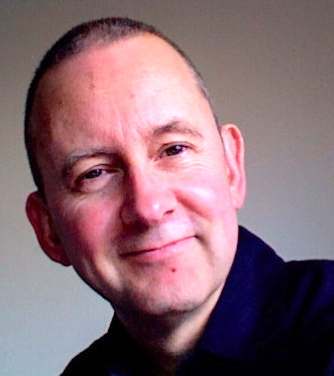 By Gary Terzza


Voice Actor & Coach

(UK)



How safe is your voice over business? What hazards do you need to guard against - and how exposed are you to danger?

Am I being alarmist? I don't think so, and here's why.

Recently I spent some time with one of my voice over students working on a grant application. He needed the extra investment to buy new recording gear and pay for marketing costs.

We were filling in the form, ticking boxes and answering the usual questions about his outgoings and expected earnings, when we came across an intriguing query:

"What are the threats to your success?"



Hmmm, I pondered, that is a strange enquiry. What could possibly go wrong in voice overs? No one gets hurt if you mess up a script, or mispronounce a place name. You are unlikely to face legal proceedings if your breaths are too prominent or need extra time to record a project.

And yet, the deeper I delved into this issue, the more I realized there are actually quite a few perils that could scupper our best laid plans.

BACKUP AND SURVIVE

When I worked for a major network TV company, we would periodically have to decamp to another studio complex on the far side of town as part of our 'disaster recovery' practice.

The backup facilities ran in tandem to the main channel 24/7, and cost in excess of one million pounds a year ($640,000), yet had never been used for a real emergency.

Many people were sKeptical about the rationale behind this service. Surely such expenditure was hardly justified?

Then one day the building opposite our HQ reported a gas leak and everyone evacuated the building. The well-rehearsed procedure immediately swung into action like a military operation, resulting in a seamless transition from one transmission centre to the other.

The result? The viewers didn't notice a thing, and not a single commercial was lost.

Had the ad breaks failed to be broadcast during this time, the loss in revenue would have been several million pounds - more than justifying the auxiliary service.



WHAT'S YOUR BACKUP PLAN?



Do you have an alternative in place? What would happen if, in the middle of a voice over job with a tight deadline, you (or even your next door neighbor) had a gas leak and you were ordered to evacuate the house ?

If there was a power outage in your area, how would you cope?

My advice is to make friends with your local studio. Get to know the sound engineer/owner and book them a few times for work or record some demos with them.

See how flexible they are and explain you may need to hire their facilities at short notice; it will be a relationship well worth fostering, because you never know when you are going to need their services.

Prepare your own disaster recovery plan.



OR YOUR EQUIPMENT FAILS ...



Another reason for having that studio as a standby is that even the best microphones, pre-amps and computers can go wrong, and it is usually right in the middle of something important.

But in this case, hiring an external audio suite need not be your first fallback.

Any professional studio worth their salt will have a back up mic and so should you. Even if you are thinking to yourself, 'But I've just spent a small fortune on my gear,' you should prepare a contingency.

A good quality USB mic may be no substitute for a Neumann U87 with a Focusrite Liquid Channel processor, but when a client is breathing down your neck and there's an untraceable buzz coming from your equipment, at least you will have the reassurance of the standby microphone.

Even if you only have a cheap and cheerful set-up as your primary recording system, you should seriously consider a substitute USB mic to hand.

Also look at buying a decent second laptop running your recording software. As we all know, computers have a habit of failing at critical times.

CONSIDER VOICE RECOVERY TIME

Of course, being human means we are vulnerable creatures, especially when it comes to our health - colds and sore throats can seriously impede our voice over performance.

Is there anything we can do to help offset the negative effect of these inevitable maladies? In short, not really (apart from rest), but we can make provision for their occurrence.

When you quote your turnaround time for a job, always give yourself lots of headroom. This is especially true with long-form work.

For example, an e-learning project may be 10,000 words, which is about 60 minutes of finished audio, but the production time will be nearer four to five hours in total.

To help guard against the unexpected, it is best to allow a large margin of error - so in this example you may be able to do two hours recording a day. Your initial thought might be, 'I'll quote 48 hours turnaround," but I would advise adding in another day when you provide the client with an estimate.

In this case, 72 hours (or perhaps even longer) will build in a recovery buffer. Chances are you won't need the extra time and you can deliver earlier than the client anticipated.

... AND REPUTATION RECOVERY

Many businesses face a constant battle with online reputation management - one bad review can have a detrimental effect on the bottom line.

Now, I have not heard of any voice actor being publicly castigated by clients, but in our business the damage is usually self inflicted.

Here are my tips for keeping your voice over services in good standing:

Don't arrive late to bookings

Refrain from bad mouthing other voice talent on social media

Resist the temptation to share dodgy pictures of yourself, especially on professional sites such as LinkedIn

Never publicly criticize companies you have worked for. You never know when you might want to work with them again.
This is all common sense, of course, but you will be amazed at the number of people who forget themselves and do something they later regret.

Now, do you feel

your

voice over business is vulnerable?
---------------------


ABOUT GARY


Gary Terzza is a UK voice over coach based in London. He is also a long established voice over artist with a client list that includes Channel 4, BBC, ITV, Pepsi-Cola, Symantec, BAE Systems and Hitachi.

Web: www.vomasterclass.com
Blog: www.vomasterclass.blogspot.co.uk
Twitter: http://twitter.com/VoMasterClass
Click for original blog posting



Your Daily Resource For Voice-Over Success