---
LINKEDIN MARKETING - PART 2
Five Steps To Dominate LinkedIn And
Blow Up Your Voice Over Client Base

SEE PART 1: Secrets To Using LinkedIn


November 29, 2017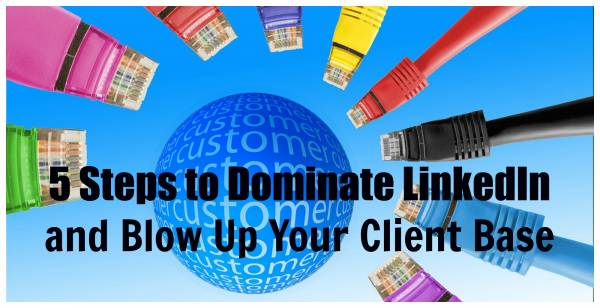 By Tracy Lindley
Voice Actor


I hate to go shopping. Mostly because I don't want to drag my four little kids around with me in the quest for the perfect dress/throw pillow/gift/etc, but also because it's just such a hassle. Finding the right color, size, style, blah blah blah. Which is why if I need something, I'm all about online shopping. I mean, I can find exactly what I want and the goods are actually delivered right to my door.

Oh yeah, that's what I'm talking about.



IT'S ALL ABOUT CONVENIENCE



The reason online shopping is so popular is because instead of you spending your precious time finding the goods, the goods come to you.

How is this relevant to business? YOU need to become the goods. And conveniently deliver yourself right to the front door of your ideal client. That way, all they have to do is open the door.

LinkedIn is my social media platform of choice to deliver the goods.

I came up with this method in 2015 and am floored by the amount of clients I have landed and voice over jobs I have booked just by following these five simple steps:



Dominate LinkedIn – STEP 1:




Make sure your profile looks the best it possibly can.



If you missed the previous article on how to do that, here it is.



Dominate LinkedIn – STEP 2:




Make a list of all the types of people who need your service.



I'm a voice over talent who's looking to record my voice for use in commercials, corporate and web-based videos, explainer videos, and phone systems (among others). So I need to connect with the people who create these projects.

Makes sense, right?

So let's do a fun activity: we're gonna make a list! Take a look through the information you have about your current clients and pull out the specific job titles of the people who hired you - those are the list of occupations that go on your list.



Dominate LinkedIn – STEP 3:


Use LinkedIn's search tool to plug in the list of job titles you just created.

Just about anywhere on LinkedIn, if you look at the top of the screen, you'll see a search box. The default is to search "all", but you need to go up and change the search option to "people".






Now it's time to put in a specific job title that person might use.

I'm going to keep it general for this example, so let's input "video production" and search for people with this skill. You could also use "video producer".







When I searched for this, I got 2.3 million possible connections! So literally, the possibilities for connections here are endless, because that's only using one title on your list! If only there were more hours in a day…

Now here comes the fun part!



Dominate LinkedIn – STEP 4:


Start clicking!

I love the possibilities that come with each new click - you never know what amazing person is on the other end of that profile picture!

So take a moment to click on someone's profile, scan it looking for keywords and skills, and make sure this person's position is relevant to the service you provide, because there's no point in wasting your time or theirs if you can't benefit each other.



Dominate LinkedIn – STEP 5:


Build a relationship.

Once you qualify this person as a good lead, send them a connection request along with a brief message.

Once your connection request is accepted, you should receive an email notifying you of this. You might want to check your LinkedIn settings to make sure this feature is enabled, otherwise it's much harder to keep track of your new connections.

Unfortunately, there are a lot of very sparse LinkedIn profiles out there, but find out what you can about that person so that you can start to build a relationship with them.

Under "contact information" you can usually find a link to their website and social media (if they've filled that part out), and that will give you clues about them and their work, as well.

Next, it's time to get started communicating with your new potential client, and how you talk to them is very important!


SEE PART 3: How To Write The Perfect Message To Turn Connections Into Clients
-----------------------------------------------------------------------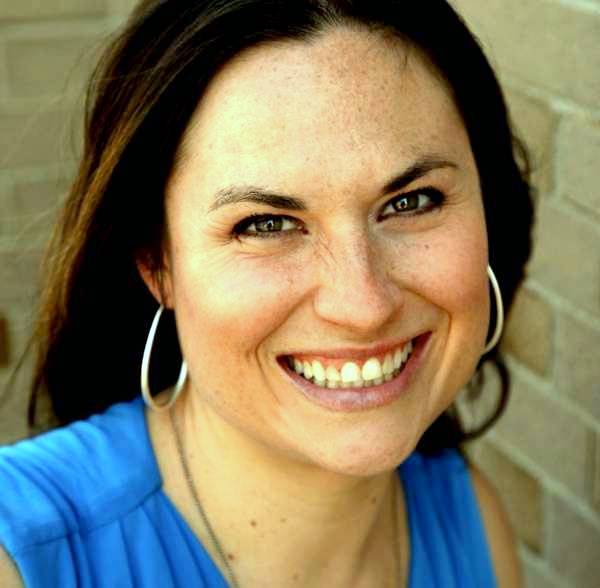 ABOUT TRACY
Tracy is a mother of four kids under 9, a full-time voice actor since 2014, and lives just north of Kansas City, MO. She loves working with non-profits, and her favorite client is Pandora Radio because of the variety of spots they let her try. She is known for her fun personality, karaoke skills, and spontaneous dance moves. She has shared her

LinkedIn Secrets

presentation at FaffCon (twice) and WoVoCon, receiving excellent feedback from participants each time - and now offers the course online as

The LinkedIn Edge

(see link below). When not working, she loves to play games with her kids, eat sushi with her husband, and run to support her eating habit.
Email: tracy@tracylindley.com
Web: www.tracylindley.com


The LinkedIn Edge

Online Course: www.thelinkedinedge.com/home
READERS HAVE ALSO ENJOYED THESE HELPFUL

VOICE OVER MARKETING ARTICLES

Your Daily Resource For Voice-Over Success