---
Voice Actors Rush To Create
These PSAs For Haiti Relief
Editor's note: Within a few hectic weeks of the recent Haiti earthquake, voice actor Pablo Hernandez has mobilized voice actors to record multiple-language video PSAs in support of Haiti relief efforts. An earlier VoiceOverXtra article told how Pablo created the Let's Talk About Haiti Facebook group to coordinate the project. Today, t
he PSAs run on YouTube, and are also being distributed to media outlets. At the request of VoiceOverXtra, Pablo explains the project and who's who in the PSAs ...
By Pablo Hernandez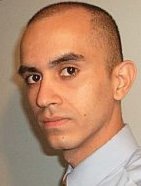 The Let's Talk About Haiti project was created approximately three weeks ago to motivate people to help our Haitian brothers and sisters after the powerful earthquake that hit the country, and to show that voice-over artists as a community, cares about any person who is in need of help.
As of this writing, the group has 72 members, most of them are VO artists.
The Public Service Announcement was made (officially) in English, Spanish and French, and had the participation of 28 voice-over artists from around the globe. To date, there are:
18 in English,

10 in Spanish (including me), and

2 in French, voiced by Claire Dodin and Liz de Nesnera.
There are also an Italian version (in process), translated by VO artist Giovanni Noto, and two alternate versions: one by Frank Baum, and one by Helene Janover.
THE ENGLISH PSAs
There are two versions in English:
1:22 minutes, edited by Chuck Davis, and

a shorter one, at 45 seconds.
The long version features the voices of Chuck Davis, Andy Boyns, Bob Souer, Doug Warner, Linda Ristig, John Weeks, Robin Marshall, Sam Cornette, Scott Forney, Bob Hurley, Vanessa Hart and Debbie Munro.
The voices in the short script are Andy Boyns, Bob Hurley, Debbie Munro, Doug Warner, John Weeks, Marian Massaro, Peter Katt, Ron Levine and Scott Forney.
Even though the different versions are being distributed on the Internet via YouTube, some voice-over artists involved are doing their best efforts to get the short versions of the PSA aired on radio stations, too.
VO artist/video editor/sound enginner Brent Halfyard of Halfyard Productions is producing an official video of the PSA.
THANKS TO ALL ...
I want to send a big THANK YOU to all the VO artists who contributed their voices and other abilities to this project.
Also, to all the people who has supported the project in so many ways you can imagine, like John Florian, Stephanie Ciccarelli, Doug Warner and many others who have posted articles and the PSA videos in their blogs.
LINK TO THE PSAs
Here are links to the different versions of the PSA currently available on YouTube:
ABOUT PABLO ...
Pablo Hernandez is a relative newcomer to voice-overs, based in Puerto Rico, specializing in Spanish voice-overs. He has been in love with voice-overs for more than 16 years, but two years ago his passion for VO ignited after watching an Apple company video featuring voice actor Joe Cipriano. He has contributed his voice to Hearthebill.org and is a volunteer reader-producer for AIRS-LATINO, the Spanish version of AIRS-LA, a non-profit organization for which many VO artists read information otherwise not accesible to the visually impaired. His personal slogan is: "Voice-over is not what I do ... it's WHO I AM!"
www.facebook.com/#!/pablohernandezpagan

Your Daily Resource For Voice-Over Success