---
2019 New York City 'Audiobook Week'

Events, Fun & Survival Guide (May 27-30)

By Tom Dheere
This annual
VoiceOverXtra
guide has become so popular, it's back!
Here is the info you need to navigate and enjoy all the wonderful audiobook events in New York City next week from May 27 to May 30 (and you can even kick it up a notch by attending
BookExpo America
and
BookCon
).
Note: These are a mix of events sponsored by the

Audio Publishers Association

and other independent groups and companies.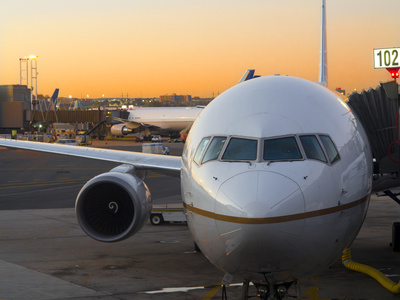 I assume the majority of you will be flying into New York City. As a New Jersey native, I've used
Newark International Airport
(EWR) my entire life, so I can speak the most intelligently about that one.
The easiest way to get to Manhattan from EWR is to take the train. A new station there will take you to
Penn Station
pretty quickly and inexpensively.
I used
JFK International Airport
last year for the first time, so my knowledge about that is limited, but you basically have two choices: take the subway for $2.75 or take a cab which will cost about $70 (that's including tip). They both take roughly 45-60 minutes to get to Midtown, but it's up to you to reconcile cost with the ease of having someone ferry your luggage for you so you don't have to lug it up and down those pesky subway stairs.
I've never used
LaGuardia International Airport
, so feel free to comment if you're familiar with it.
This is a good time to see what points you've saved up from your various hotel stays over the years to see what you can cash in.

But even if you don't have enough points for a free night, some hotels let you cash in points in exchange for a discounted rate.

Fun fact: many credit cards points are transferable, so check online to see how you can consolidate your points.

AirBnB
can be a fun and relatively inexpensive option. I've used it many times over the years and never had an issue, though experiences vary.
There are also many hotels in
New Jersey
, just a few minutes west of Manhattan. For example:
Hotels in

East Rutherford

and

Secaucus

. From there, take a bus to the

Port Authority Bus Terminal

. Check www.njtransit.com to find the right bus line.
Hotels in

Weehawken

. From there, take the ferry that runs directly behind the

Jacob K. Javits Convention Center

, where the Audio Publishers Association's APAC is hosted. Check www.nywaterway.com for more information.
Hotels in

Jersey City

and

Hoboken

. From there, take the PATH train into Manhattan. Check www.panynj.gov/path for PATH info.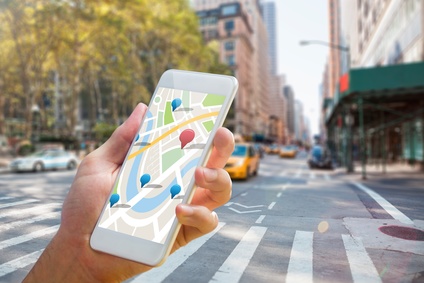 If you buy a
Metro Card
for the NYC subway you can use it on the
PATH
system, too.
Of course,
Uber
and
Lyft
are other popular options.
Taxis
can get pricey.
If it's a beautiful day, walk!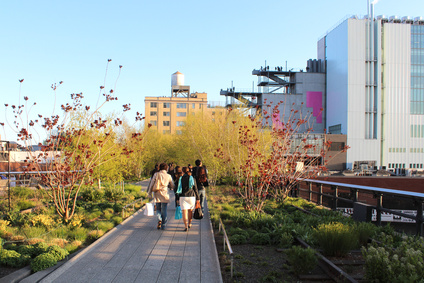 A special walking treat on the West Side is the
High Line
- an elevated railway converted to a walking path festooned with floral life and sculptures. The extra-fun part is that the beautifully landscaped High Line walkway starts (or ends, depending on your perspective) right next to the Jacob K. Javitts Convention Center (site of APAC).
I also highly recommend checking out the shiny new
Hudson Yards
area just a few blocks away from Javits, on 33rd and 10th. You can climb
The Vessel
and there are lots of new yummy food options in 'The Shops' like
Fuku
and
Shake
Shack
. On Tuesdays and Wednesdays there are outdoor food stalls by the 7-train entrance and
Bella Abzug Park
.
If you have time to do some sightseeing, there are some excellent
boat tours
around Manhattan.
Check them here
.

If your portable recording gear or hotel pillow fort doesn't work for your auditions and recording jobs during the week, check out
Edge Studio
at 115 West 45th Street (between 6th and 7th Avenue), Floor 8. The studio is open Monday through Friday from 10 am to 6 pm ET. To book a studio space, email
production@edgestudio.com
or call 888-321-EDGE (3343). Studio time costs $25 per 15 minutes to record an audition; $200 per hour to record a job. Both rates include an engineer.
Other local recording studios include
CityVox
,
CKP Media
,
CDM Studios
,
Lotas Productions
, and
Soundvine Studios
.
THE SPOKEN REALMS MEETUP

Mustang Harry's, 352 7th Avenue (between 29th and 30th Street)

To quote the Facebook event listing: "Join us for lunch at Mustang Harry's before all of the craziness begins! Though Mustang Harry's proved to be too loud for the N'Audies in the evening, it's a nice, friendly, cozy place to meet during the day. This is meant to be a NO PRESSURE event. Hangout, talk, catch-up with friends. And, feel free to "compare notes" with each other before APAC, Speed Dating, and everything else begins."
JOHNNY HELLER'S SPLENDIFEROUS NARRATOR WORKSHOP
Tuesday, May 28; 9am – 4:30pm
Baruch College, Engelman Recital Hall, 55 Lexington Avenue, New York

Audiobook narrator/coach Johnny Heller's 5th Annual Splendiferous Narrator Workshop is a must! Johnny's workshop will again be filled to the brim with top-notch audiobook narrators and producers who share their deepest, darkest secrets about audiobook narration. It's a day of highly informative panels, and if you won their lottery you'll get called up for some live coaching! There are still some seats left, but I would sign up sooner rather than later. FYI the closest subway stop to Baruch College is the #6 train at 23rd Street.
AUDIO PUBLISHER'S ASSOCIATION's PRE-APAC NETWORKING SOCIAL
Tuesday, May 28; 5:30 - 7:30 pm
The West 79th Street Boat Basin Cafe, New York

Hosted by the APA, this is a great place to meet your fellow APAC-peeps, all 300+ of them! The closest subway stop is the #1 train stop on 79th Street and Broadway. If you're coming from Johnny's Workshop, walk to 23rd Street and 5th Avenue to take to N or R train to 42nd Street Times Square, and then transfer to the #1 train. When you get out of the subway, head west (away from Central Park).

If the weather is nice, rent a city bike and ride to the boat basin gathering. Note: you can rent at the south end of the park and ride through the park or you can ride up the Hudson River Greenway. There is a dropoff point very near the boat basin on Riverside Drive between 77th and 78th. Quick walk to the venue from there.
APAC - AUDIO PUBLISHERS ASSOCIATION CONFERENCE

SOLD OUT!
But if you have a ticket ...
Wednesday, May 29; 8am - 6pm
Jacob K. Javits Convention Center, 655 West 34th Street, New York

This is the annual conference of the Audio Publishers Association (APA), featuring educational tracks for narrators and publishers - and plenty of opportunities for the two to mingle. If you wanna get technical, the convention center sprawls from 34th Street to 38th Street, between 11th and 12th Avenues. There will be signs once you get inside. The #7 train was extended to 34th Street, right in front of Javits! That will make your commute much easier.
THE "NOT-NAUDIES"

Wednesday, May 29; 8:00 pm - who knows…?
Connolly's Pub & Restaurant, 121 West 45th Street, New York (between Broadway and 6th Avenue)

The 7th Annual Audie Awards Gala - held in past years on the day following APAC - was held this year in March (see Awards Gala article, including Audie winners and nominees). But this Still Wanna Hang Out powwow is hosted by the dazzling Johnny Heller, Jeffrey Kafer and Melissa Exelberth. It's free to attend, but you pay for your own food and drinks. There are a bunch of subway stops nearby, so getting there should be easy.



VO TECH DEEP DIVE / LEARNING TO DO E-LEARNING EXTRAVAGANZA
Thursday, May 30; 9 am – 3pm
338 West 23rd Street, New York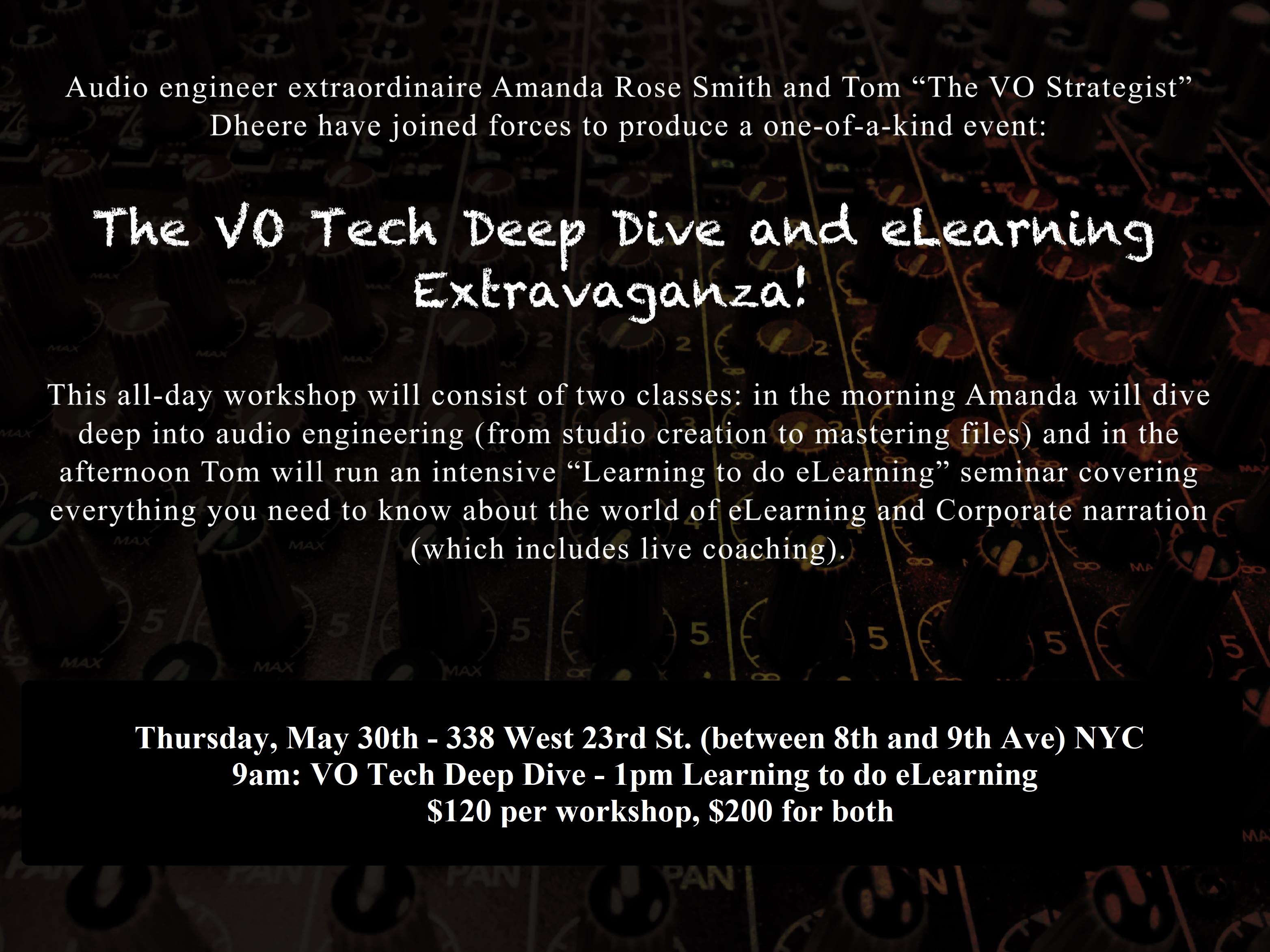 If you're not flying out until Thursday evening, here's an event you might enjoy. Audio engineer extraordinaire

Amanda Rose Smith

and

Tom "The VO Strategist" Dheere

(that's me) have joined forces to produce this one-of-a-kind all-day workshop. It will consist of two classes: in the morning, Amanda will dive deep into audio engineering (from studio creation to mastering files), and in the afternoon Tom will run an intensive "Learning to do eLearning" seminar covering everything you need to know about the world of eLearning and Corporate narration (which includes live coaching).
Thank you to everyone who contributed to this year's article. Have fun, be safe, and book those audiobooks!
-------------------------------------------------------------------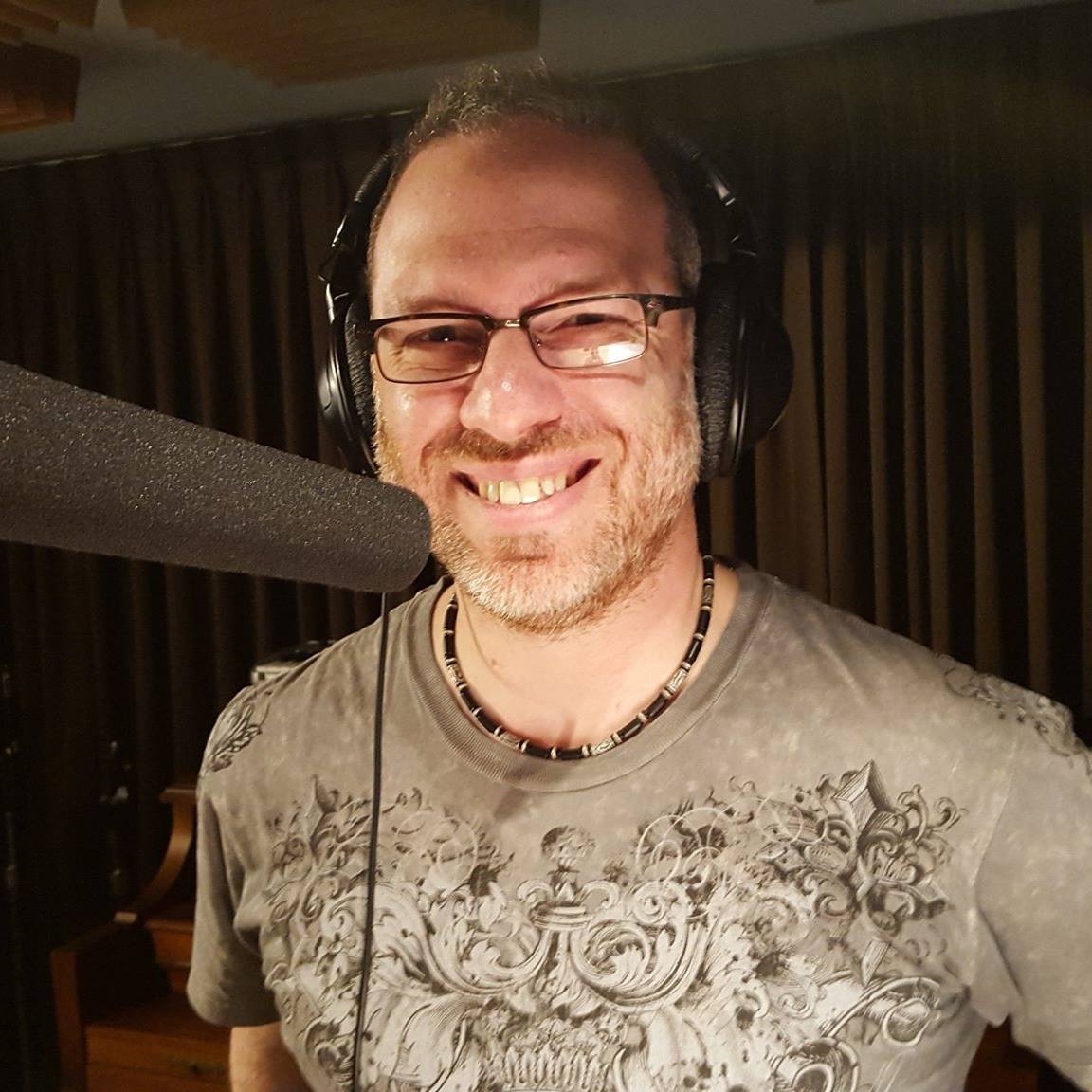 ABOUT TOM
Over more than two decades, Tom Dheere - AKA 'The VO Strategist' - has narrated thousands of projects for clients in over a dozen countries and voiced more than 40 audiobooks. He is also a voice over business consultant, a coach at

Edge Studio

, was the marketing consultant for the

Voice Over Virtual

online conference, and is also writer/producer of the sci-fi action comic book Agent 1.22.


Email: tom@tomdheere.com
Web: www.tomdheere.com

Agent 1.22
SEE MORE HELPFUL ARTICLES ABOUT AUDIOBOOK NARRATION

Your Daily Resource For Voice-Over Success