---
E-Learning: How To Get Hired
For Projects - Or Be Rejected
By Rick Gordon
e-Learning Voices.com & Commercial Voices.com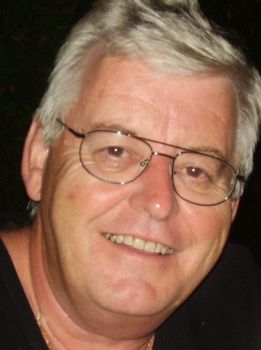 The name of the game in being hired for voice-over e-learning projects is:
getting it done,

on time, and

on budget.
In other words, if you are a team player, e-learning is a great place for you.
But this is not always the scenario. So here are seven major reasons why you might not be hired for e-learning - and another seven factors that will improve your chances.
Of course, your rates also weigh heavily on a producer's ability to hire you - or someone else - for the job.
7 TO AVOID ...
You might not be hired if you ...
1) charge for auditions

2) have a minimum fee for each recording session

3) make a fuss over script changes and/or submit your recording knowing there is a script error in it

4) demand payment upon submitting your audio

5) do not deliver quickly

6) cannot follow direction from the producer as to the "read style" requested

7) submit too many "read styles"
7 TO GET HIRED ...
On the other hand, here are seven reasons
why you will get hired for e-learning projects. You:
1) work with the producer, understanding the production sequence and realize mistakes will be made

2) understand that your normal minimum regular rate does not exist for e-learning projects

3) understand that - even though the script was very small - you are a part of the production team, and you are patient.

4) consider your small part as just another audition, and do not gripe about what you are paid. Rather, you realize that a new client has heard you and hopefully they will keep you in mind for future projects - perhaps single-voiced projects where you can charge your regular rate.

5) can submit voice-overs in multiple characters

6) subtly - and cautiously - suggest minor changes in the script if there is an obvious mistake in the grammar, spelling, etc.

7) remain positive throughout the entire process, and understand what the producers and instructional designers have to create.
DIRECT CONTACT
At E-LearningVoices.com we put all of our VO talents in direct contact with the producing team.
We understand that this is a team project, and that the goal is to make a professional total production that both the client and the VO talent will be proud of.
We are finding that in many cases, our repeat clients want to use the same VO talents in their future productions.
RATES MATTER, TOO

One aspect of the e-learning business that many VO talents cannot - or refuse to - grasp is the final costs of these productions. They are expensive.
We have to keep in mind that before we are approached to provide the talent, there have been many steps completed. For example,
The concept has been sold by an e-learning production company to their client.
The topic has been thoroughly discussed and debated and finally approved.
The writers have submitted many scripts and information texts, and the graphic designers have been given their tasks, which I am sure can be formidable.
The budget has been discussed and agreement has definitely been made that hiring VO talents can be especially pricey if they all have to be paid "minimum pricing" for their talents.
An e-learning production company simply cannot afford to pay regular rates.
Can you imagine if you required 15 character voices - and we have two projects going on now in this category - how much the VO talent costs would be totally?
Keep in mind that some character parts will be just five words - yes, five words. The client simply cannot afford to pay your $150 minimum.
So keep this in mind when you are asked to submit your talent for a ridiculously low pay rate. Trade shoes (a favorite expression of mine) with your client, and you will see production costs escalate off the planet.
Bite the bullet and think of it as an audition. Hey! When have you ever been paid for an audition?
CLIENTS APPRECIATE YOU
Many clients are more than happy to supply testimonials or recommendations to our voice talents, which of course would be uploaded on your personal web site.
These could be simply: "Great talent with many well-done characters." "Very easy to work with - a true professional." "Very helpful catching glitches in our script and offering alternatives."
As I mentioned before, the name of the game is getting it done, on time and on budget. If you are a team player, then e-learning is a great place for you.
ABOUT RICK ...
Rick Gordon is a veteran voice talent based in Canada, and is also the founder/owner of Commercial Voices.com and co-founder/owner of e-Learning Voices.com - two major online voice-over marketplaces. Commercial Voices.com was created 10 years ago as the web site where voice talents are "hit and heard." e-Learning Voices.com was introduced in 2008 specifically for e-Learning voice-over projects.

Your Daily Resource For Voice-Over Success