---
MARKETING
Five Ways To Follow Up With Voice Over Clients:
Build Your Relationships With These Examples

June 3, 2015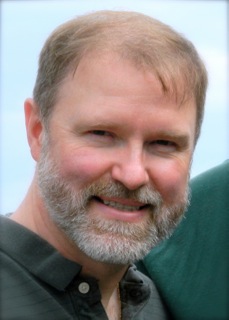 By J. Christopher Dunn


Voice Actor



"Whatever good things we build end up building us."
-

Jim Rohn

, Entrepreneur, Author and Motivational Speaker

How can you continue to build your voice over client relationships and increase your chances of more positive outcomes?

One word: Followup.

A followup email or phone call will tell people you want to work with that you're still interested and available.

Your message or conversation should be short and to the point. They're busy, and so are you.

Following are email and postal mail suggestions about when to follow up and what to write.



1. After A Quote Request


A potential client has contacted you requesting a quote for a job. You reply with your typical response and rate numbers. After a few days, take a moment to send them a followup email, asking if there are any questions that need to be answered.

"Hello, I'm following up with you to make sure you received the proposal you requested for [voice over / narration] and to invite you to contact me to answer any questions you might have."

2. After Delivering Audio


Your client has the amazing audio you created for them, and now you're waiting for their fat check to arrive. Let them know you're still interested in their project via a quick email asking if they have everything they need.

"I'm checking in to see if you have everything from me for [name of project(s)]. I know sometimes additional audio or changes to what's been delivered are needed."



3. Project Completion


Once you're satisfied that the client has what they need for their project, remind them about getting a copy of the final video or audio for your demo reel and a testimonial.

"Thanks again for booking me to create the [project name] voice over. As a reminder, I would still love to receive a copy of the finished project and a testimonial from you. Both validate success for potential clients and feature my collaborative ability and talent. Thank you for taking a moment out of your busy day for me. I appreciate it."



4. The Missed Payment


Not many people enjoy nagging clients to pay. I'd say the number is higher for folks who enjoy dental exams. When a client is past the due date for paying, be polite and accommodating. Business coach

Sheldon Nesdale

has what I think is a brilliant approach to the missed payment. He advises:

"I just noticed invoice [invoice number] is a few days overdue. Would you like an extension?"



5. When Asking for a Referral


It's been a month or so since you last connected with your client. Follow up by thanking them again for the work and to ask for a referral. Type your message on letterhead for an added professional touch and send it through the postal system.

"It was a pleasure working with you on the [insert project name here]. Thank you for using my voice! When you come across other [producers / directors / professionals] that are looking to hire a voice actor, please feel free to share my name and contact information with them. For convenience, I've included two of my business cards with email and phone number."



To help you with this,

Maxine Dunn

has created a valuable package of

12 Voice-Over Business Templates

, which includes a referral request.

You care. You're available to help. You like to be remembered. All are good additional reasons to Follow Up!

Do you follow up with clients and prospects in other ways? Which one works best for you? Please tell us in the comments section below.
-------------------------------------


ABOUT J. CHRISTOPER




J. Christopher Dunn is a professional voice actor who lives in the Pacific Northwest close to Seattle. He voices commercials, web demos, podcasts, product demonstrations, telephony projects and documentaries. His voice is described as friendly, warm and trustworthy - the guy next door or the voice of high profile corporate presentations. He also spends time with the Penn Cove Players, a Whidbey Island, WA troupe that performs original audio dramas, as we all as recreates old time radio shows in front of a live studio audience.







Your Daily Resource For Voice-Over Success