---
Pay: Voice Actor / Attorney Fumes At
Online Casting Company's Contract
By Rob Sciglimpaglia Jr.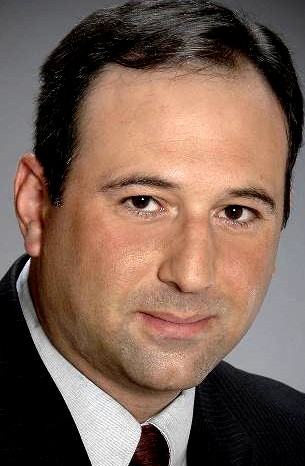 You were just hired to be the voice for a 30-sec national TV commercial for a new soft drink.
This commercial will air all over the country, for YEARS! You are ecstatic!
You are contacted by the company producing this spot, and told you have two hours to turn the script around. You record the commercial and send in the file.
The company calls to say you need to re-read it.

You do that and send it back.

The company calls again and says the client is still not satisfied, so can you please read it once more? Now you are getting a bit frustrated, but you comply.

Just when you thought it couldn't get worse, you get yet a THIRD call for a THIRD revision. You do that, although it takes every muscle in your face to deliver the copy with a smile!
Whew, finally they are satisfied.
PAY DAY ...?
Now, here comes pay day on the first of the month, and what are you paid for that spot that is airing on TV at that very moment?
A whopping $55.
That's right, $55!
Oh, but WAIT A MINUTE, it's not really $55, because you owe a 50% commission to the company that sent you the gig.
You read that right. I didn't add an extra zero. I didn't say five percent. I said FIFTY!
NIGHTMARE SCENARIO
The above scenario is NOT a nightmare! Not something of my imagination, nor one that I dreamed up.
This is a real life scenario from a new company - which I will not name publicly at this point - that is "producing" voice-overs.
The above scenario raises the immediate issue in my mind as to how a respectable voice talent could agree to work for such a low rate.
And it
also makes me scratch my head as to why a talent would do so, and run the risk that they are conflicted from doing a voice-over for a competitor's product while the spot for which they were paid $27.50 is running.
Just think about getting called in for a career-breaking audition for a national SAG commercial opportunity from Coca-Cola that will pay thousands of dollars in residuals.
And when the auditioner asks, "Do you have any soft drink commercials running?" you answer that indeed you do - the one for which you were paid a measly $27.50.
STUDY THE CONTRACT
This nightmare gets worse. In fact, it puts the "Nightmare on Elm Street" sequel to shame!
I carefully reviewed the rates and contract that is posted on the web site for this company, and it is straight out of the dark ages concerning protection of the rights of the working voice-over artist.
I liken it to a SWEAT SHOP for voice talent.
Here are some of the highlights, or more aptly, lowlights.
THE RATES
First, the rates. Mind you, these rates are flat and do not take into account USAGE. So, the rates are the same if you record a commercial that will run in a two-person local market, or nationally.
The contract states: "Rates are based on a single purchase with 3 re-reads if necessary."
Voice Over Rates

15 Seconds $45.00
30 Seconds $55.00
60 Seconds $99.00
90 Seconds $145.00
120 Seconds $195.00

Narration Rates
3-5 Minutes $295.00
5-10 Minutes $500.00
TO BE ELIGIBLE ...

The prerequisites to applying to be in this company's roster include ...
"... you must be able to work from your home or office studio, be able to turn around projects in as fast as 2 hours from the time ordered and be a professional.

Compensation is at the sole discretion of the Company and may change upon reasonable notice to Voice Personality …"
So, they can pay you the above little fees IF they want to, less the 50% commission, of course.
"The Voice Personality will provide such reasonable substantiation regarding time incurred in providing services as may be required by Company."
So, obviously, delivering the file, with up to three re-reads, is not enough "reasonable substantiation" that you actually completed the work.
"Should a client of Company refuse to remit payment for services rendered by Voice Personality due to dissatisfaction with Voice Personality's work product, the Company shall not be responsible to compensate Voice personality for said services and the Voice Personality expressly waives the right to compensation for said services which are rejected by a client of the Company."
I am going to try this one next time I go to a restaurant and am "dissatisfied" with my meal.
I personally LOVE this next provision:
"The Voice Personality agrees to indemnify the Company against all liability or loss, and against all claims or actions based on or arising out of damage or injury (including death) to persons or property caused by or sustained in connection with the performance of the Agreement or by conditions created thereby, or based on any violation of any statute, ordinance or regulation, and agrees to indemnify the Company against the cost of defending any such claims of (sic - should say "or") actions."
So let me get this straight. On top of the company taking half of my $55 for my national voice-over job, I am also agreeing to pay for their attorneys to defend the company in court should something negative happen that causes the company to get sued!
Well, that seems fair to me!
The more likely scenario is that the company will ask me to do a "celebrity impersonation" or a "product endorsement" which will get ME sued, and then, OOOPS, I agreed to indemnify THEM, and not the OTHER WAY around, so guess I'm on my own for my $27.50 job.
But wait, it gets way better:
"Voice Personality agrees that during the term of this Agreement and for a period of 12 months after the termination of the Agreement, he or she will not directly or indirectly solicit the clients, customers or prospective clients or customers of the Company …or in any way connected with any business in competition with the Company in the following locations: North America."
So, even when I am done not being compensated properly by this company, I am still tied to them for 12 months because I can't do any direct work for any of those clients who used me as "their voice."
Do the clients hiring this company know that the voice they used to build their brand can be gone at the snap of a finger?
Is this really the "service" we wish to provide to our clients?
Better yet, is this the company's definition of being "a professional"?
But we're just getting started here:
"Time is of the essence with respect to all dates and time periods set forth or referred to in this Agreement."
So, if you miss the deadline of getting your file back, even if it is only by one second, you:
have no right to get paid under this contract,

can be terminated from their roster immediately for breach, and

any damage that results to them will land you in court (see below).
INTERPRETATION, PLEASE ...
Of course, there's more:
"This Agreement shall be interpreted … in accordance with the laws of the State of New York. Additionally, all parties to this Agreement shall submit to the jurisdiction of the State of New York and agree that proper venue shall lie in Nassau County, New York."
So, if you get stiffed by this company, even though you agree not to compete with them in the territory where they do business (the entire continent of North America), you will have to hop on a plane and get to Nassau County, NY to collect on your $27.50.
Or if you missed your deadline by a second, and that caused the company to be sued by the client for missing a deadline, guess who is going to be on the hook for that?
A hint: it is not the company!
It gets SOOO much better:
"The parties agree that the remedy at law for any breach or threatened breach by a party may, by its nature, be inadequate, and that the other parties will be entitled, in addition to damages, to a restraining order, temporary and permanent injunctive relief, specific performance, and other appropriate equitable relief, without showing or proving that any monetary damage has been sustained."
Are you kidding me? So, not only can this company sue you in Nassau County, NY if they think you breached the contract, but they can also slap an INJUNCTION against you as well, requiring you to perform under the contract, or preventing you from competing against this company.
IT'S A WRAP ...
We're getting to the finale here:
"Voice Personality agrees not to work for any other voice company using his/her … screen name, at lower rates than the Company currently charges."
OK, so we not only will work for ridiculously low rates, we will violate the good ole capitalistic notion of competition and make sure that no other companies pop up and undercut these rates.
And here is the punch line: Compensation.
"The Company will pay Voice Personality fifty percent (50%) in United Stated Dollars of the billed revenues generated by the Voice Personality within the calendar month for all services rendered on a per project basis. Payment to be made on or before the 1st of the following month. The Company reserves the right to adjust Voice Personality's compensation for the prior period billing corrections and bad debt. The Voice Personality will provide such reasonable substantiation regarding projects completed in providing services as may be required by the Company. Voice Personality will provide voice over and/or other production work for no compensation to advertise the Company as set for in exhibit A."
OK, so now, here we go. You will be paid only 50% of your work, and if the company gets stiffed by a client - i.e., bad debt - you won't get paid either.
And you also agree to do free advertising voice-overs for this company, which is taking 50% of your pay!
How many voice talent would allow a 50% commission demanded by a talent agent?
24-HOUR TERMINATION
There is about only one good thing I found in this contract: it can be terminated by either party with 24 hours notice to the other party.
I would recommend the talent who are signed up with this place to exercise this option immediately.
And I must say I was quite surprised when I perused the roster for this company to see how many well known, "big name" talent who have agreed to all of those above terms.
They must not have actually read them. Or else how could they agree to these things?
There is much debate about whether or not one should become a union talent, or whether unions are still necessary.
But one thing is for certain: unions exist to protect the talent from the abuses noted above.
Granted, unions may have swung the pendulum too much in favor of the Talent.
But a contract like the above illustrates why unions came to be in the first place. And it illustrates how the pendulum is starting to swing completely in the other direction.
We are at a critical time, in the very early development of our industry.
Let's face it, the home studio has only been around for a few years, so this industry really is very young.
If we can't police ourselves and figure out what is good for our own profession, and ultimately our own livelihoods, then I am afraid that Companies and Contracts like the above will become the norm in the non-union world, as we're flooded every day with "newbies" who will work for these rates - or even for FREE!
I ask you: is this the beginning - or the beginning of the end - of the voice-over profession?
ABOUT ROB ...
Rob Sciglimpaglia Jr. is an attorney with the firm of Kerin & Canty, Norwalk, CT. He is also a voice-over artist, on-camera actor, and owner of All in One Voice – a company specializing in voice-over instruction, demos and business services.