---
Audiobook Journal: Recording &
Editing 'Takes Time To Do It Right'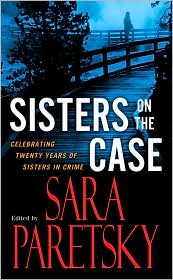 Bobbin Beam is a seasoned voice actor who recently recorded an anthology of mystery stories for the audiobook, Sisters on the Case, edited by mystery writer Sarah Paretsky. Follow Bobbin's recording experiences here, which she recently wrote as entries in her entertaining blog, and are reprinted with permission …
By Bobbin Beam

Voice Actor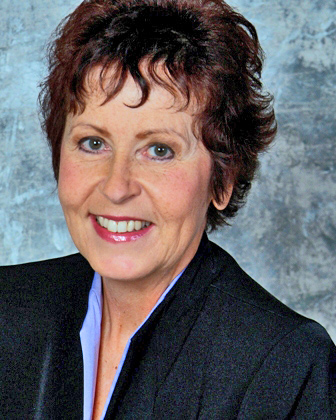 My blog entries will be few, short, and sweet for the next couple weeks as I have absolutely no time for fun and therapy-like writing here. I have been "booked" for an audiobook with a very strict deadline which I've agreed to stand by.
The cool thing is, the audiobook will be sold in places like Amazon and Barnes & Noble. I'm really excited and honored to be part of this, but focused.
There is a lot of material and I am doing the all of the recording and editing myself. I have no luxury of going into a studio with an engineer to clean up the tracks I've laid down.
I've done audiobooks before, but this one is an anthology and really voluminous. It is a collection of short mystery stories by gifted female authors.
Previous "book read" sessions I've recorded took place in a single day. Not this time. But I am excited, very excited to be associated with this project.
I'll be recounting my experiences here as I record this fascinating anthology,
Sisters On The Case
, edited by
Sara Paretsky
.
ENTRY #2. RECORDING BEGINS …

I began Monday. I really am liking the materials for this audiobook collection. There are a total of 10 pieces by 10 female authors of the mystery genre, which I am "giving voice" to.

I must admit I haven't gotten into reading mysteries since I outgrew Nancy Drew, but the characters are amazingly created, the descriptions so vivid, and the dialogue is immensely fun to act.
It's such a joy to experience such well-written materials!

So far I have completed five, with six more (including the introduction) to go. To date I've recorded:
Sisters On The Case, introduction by Sara Peretsky;
Lady Patterly's Lover, by Charlotte MacLeod;
For the Common Good, by Patricia Sprinkle;
Estelle Is Dead, by Medora Sale; and
A Family Sunday In The Park: V. I. Warshawski's First Case, by Sara Peretsky.
SOME DOWNSIDES
It is rigorous work. Not easy at all. The first day I read one of the longest stories, spending almost all day in the booth, taking a short break about once per hour to get up and walk around a bit.
I've noticed a measurable amount of back and shoulder stiffness, and right-hand (my mouse clicking hand) fatigue from editing.
The text itself has been a challenge, too.
The client sends a Word doc, scanned from the book. Reproduced, the type is very tiny for my aging eyes.
My voice has held up just fine, though, and I've managed to keep my turnaround times for the "regular" clients at my usual pace.

Even so, I really have been pushing - working about 10 hours per day in the booth to get it all done.
And there's so much more to do. I just printed out my next story, the longest one, 18 pages, single spaced, 12 pt. type. The story is Not Just The Facts, by Annette Meyers.

I imagine the total time of this one to be close to 50 minutes, after editing. I'm taking it to read in bed tonight, with my heating pad at my back, neck, and shoulders.
ENTRY #3. RECORD, EDIT, PROOF …

I really haven't had time for "goofing off" much these days, with such a deadline and contractual commitment.
Fifty-thousand words turn out to be about 5-1/2 hours of finished audio. And when you're doing everything, except the writing, it takes time - especially to do it right!
Today I uploaded story #9 out of 11, The People's Way, by Eve K. Sandstrom.
I am having a really incredible experience doing this audiobook. It has been time-consuming, yes, but I want to deliver a product I can be proud of.
After all, the packaging will have my name on it as the reader, and it will be sold on Amazon and Barnes & Noble, so I am paying a lot of attention here!
I am expected to deliver a proofed, final recording. So here's the rhythm and the process I've experienced …
TIPS TO HEED
1. Format Script.
Each new story comes to me as a Word doc. But it has been optically scanned from the original book, which makes the type very tiny.
So I reformat it to a document I can easily read. First I select ALL, then COPY into a text doc to lose all formatting, and then COPY back into a blank Word doc. Next I format the type style, font size, and line spacing for my reading comfort.

2. Print the script.

3. Step Away. I find a comfy place to sit and do my first review.
I read the text, silently, to feel what the words are, and to grasp the overall mood of the piece. I pay special attention to the dialogue, to work on voice characterization and delineation.
4. Time to record. I like to begin recording in the afternoon, after I am totally warmed up and have recorded any other projects due from my regular clients and other booked projects that have to be completed that day.
5. Now Edit. This takes about two to three times as long as the recording phase, though I am getting better and faster at editing.
I am a stickler for removing mouth noise, errant breaths, and plenty of misreads. I may, during a mid-read, decide to pickup the previous sentence for a stronger choice of delivery.
6. Proof It. After the edit. I take a break to avoid eye and ear fatigue.
Then I come back for the final listen, following the script very carefully, and attend to any final adjustments.

There's just two more stories to complete and the project will be done! At this pace I'll come in about a week before deadline.
The imagery in all of the stories has gotten me back into love of literature and the joy of reading. I cannot wait to share these great works with other readers!
ENTRY #4: THE FINISH LINE
I'm done! I uploaded story #10, Murder For Lunch by Carolyn Hart, plus the introduction written by Sara Peretsky.
I am relieved, as it took quite a bit of time over the past month, but what a joy and learning experience it has been.
I feel as if I am on the periphery of some incredible sorority of female crime writers, and thick into bringing their words off the page.
For Volume I, which is expected to be released in February 2009, I read half of the titles printed in the original book. And I just learned that I have been hired to perform the rest of them for Volume II!
Bobbin Beam is a very active voice talent, based in the San Diego - Los Angeles area, who specializes in projects for broadcast and business. She also writes a very entertaining and informative Bobbin's Blog.