---
MARKETING
Do Your Phone Habits Lead To Jobs
Or Customer Hangups? A Wise Plan ...

December 2, 2013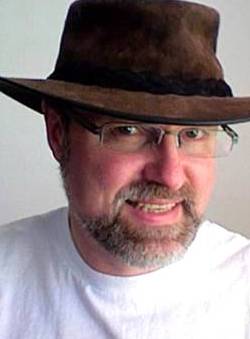 By J. Christopher Dunn

People contacting me to work with them on their project sometimes make the initial connection by giving me a call. When Iím in a studio session with a client or away from my desk, my voicemail takes a message.

When a client (or prospect) calls you, how soon after do you return their call?

Immediately?
Within a few hours?
The end of the day?
Sometime the following day?
When you get around to it?
Never?
There are many talented people available for hire, so why provide an opportunity for a talent seeker to look elsewhere?

My response time and the effort I make to get back with potential clients is key in getting their business. If I wait too long, I can predict that my chances have been reduced. I donít like that. I



ANSWER THE CALL



Make sure your clients have multiple ways to contact you, the most immediate being the phone.

Iíve come up with a method of working with phone calls thatís successful. It has been a learning process and Iím sure there is room for tweaking.

Iím surprised at the number of times when the person I called back was not expecting my call so soon. I know Iíve done the right thing when the person Iím calling back is surprised (and pleased) by the timeliness of my call.



YOUR MESSAGE PLAN



Phone tag is not a legitimate sport.

Leave a message indicating who you are, why you are calling, your call-back number and email address. Make sure to leave an exact time when you can be reached - a time when you know you will be available to take the call.

And set expectations with your voicemail message. For instance:

"Iím not available now, but will return your call by the end of today. If you prefer, please send me an email at myemail@address.com.Ē



DETAILS COUNT



When listening to a callerís voicemail, take note of their name, business name, any details about their project and their call-back instructions.

Do not automatically grab their phone number from the caller ID history. Often they are calling from a trunk or office that supports multiple phones, but displays only the main number for call ID purposes.



RETURNING THE CALL





Attempt 1.

I make it a point to call whoever has left a message soon. This doesnít mean that I push other client responsibilities aside. It means that Iím aware of the call, Iíve made a note to return the call and decided the best time to do it.

Donít leave the person waiting.

The return call can be short. When youíre pressed for time, explain that youíd like to talk when theyíll have your full attention. Maybe later in the day, or during a time that youíve set aside to do call backs.

I schedule time for return and followup calls every day. When I donít have calls to make, the time is absorbed into another task.

If you return the call and you end up leaving voicemail, make sure to include a message with your call-back number. Include a good time for them to contact you. Show them that youíre interested. Let them know that youíll call again, if you donít hear from them, at a time that makes sense to call back.

"If I donít hear back from you, Iíll go ahead and give you another call at 10:00 AM tomorrow morning.Ē



Attempt 2.

Youíve made your first try to contact the person who wants to work with you, only to have left a message on their voicemail. They havenít called you back either.

Make sure to call back at the time you mentioned in your message. If you didnít leave a call -back time, try to call them at approximately the same time they called you. Chances are theyíre available.

When you get their voicemail again, leave a message indicating your interest in working with them, and if you havenít heard from them, youíll call back the next day, in the morning. A good suggested time is 9:00 AM their time.



Attempt 3.

This will be the third time youíve tried to complete the connection with the person whoís interested in hiring you.

Itís been two days since their initial call and youíre starting to feel a bit frustrated. Donít.

During this call-back, if you are left with another opportunity to leave voicemail, do what youíve done in the previous attempts.

After the third try, wait until the following week, five business days, to try again.

A number of things could be going on with the prospect, and now you need to provide some breathing room. Realistically, you know that the business moves so fast these days, that job is long gone. Probably so. But, maybe not.

At least let the client know you are interested and follow up. After all, there may be reasons why the gig got delayed.

Also, focus on the positive. The caller did consider you for new work and you want to make sure they continue to do so.



THE END GAME



So, the following week, place two calls. One in the afternoon on one day. One in the morning on the second day.

Mondays are frantic for most people, so unless the caller requested that you return their call on Monday, I recommend waiting until Tuesday. Then follow the second call on Thursday.

Skip Wednesday and Friday. Some people typically work an abbreviated day on Friday.

A week later, if you havenít heard from them (I know what youíre saying, "They donít want to talk!!Ē) give it one last try on Wednesday. Middle of the week, in the morning.

Leave one final message indicating that youíd like to discuss their voiceover needs and that you would like to help them out any way you can.

"If the project is still open, please let me know how I can help. Donít hesitate to call and let me know either way.Ē



Every call is a potential gig. Will they call back after the initial call? Probably not. And even when they say they will, itís up to you to follow up when they donít.
-------------------------------------


ABOUT J. CHRISTOPER




J. Christopher Dunn is a professional voice actor who lives in the Pacific Northwest close to Seattle. He voices commercials, web demos, podcasts, product demonstrations, telephony projects and documentaries. His voice is described as friendly, warm and trustworthy - the guy next door or the voice of high profile corporate presentations. He also spends time with the Penn Cove Players, a Whidbey Island, WA troupe that performs original audio dramas, as we all as recreates old time radio shows in front of a live studio audience.







Your Daily Resource For Voice-Over Success