---
Four Reasons Why Your Voice Over

Marketing Should Hop Onto TikTok
Note: Wanna buy

TikTok

? The Chinese company owner,

ByteDance

, is trying to swing, hip-hop or waltz a deal to U.S. investors, and who knows where or when that will end up. Meanwhile, gazillions of video eyeballs stream into this site every second of every day ...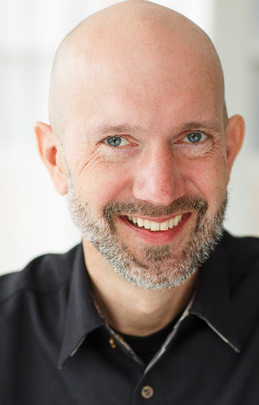 By Carl Bishop
Voice Actor

Voice actors should be on
TikTok
because it's a key component in our mix of social media.
Before I tell you the four reasons why, I'm assuming you already know that having an active social media presence is super important.

If you do animation or video game characters, you're probably already on TikTok, but if not, you still should.

Why?

Because unlike
LinkedIn
,
Twitter
and
Facebook
, TikTok is for entertainers.
Here are the reasons why I think you should be on TikTok.

TikTok is perhaps the least intimidating social media app because its so easy to use. It was smartly designed to be intuitive and fairly simple.

If you have a smart phone with a camera, you're in business. No special cameras, lighting or expensive and time-consuming post production of videos is required.

The whole point is to be authentic and real. The maximum length of content is 60 seconds, like a commercial script.

2. It's used by billions of people
Because of its ease of use and global reach, voice actors on TikTok have exposure to billions of users.

With 800 million monthly users worldwide, it has massive reach, and is the most downloaded app on
Apple
's App Store, just behind
YouTube
.
Also, most TikTok users interact with the app many times a day and spend an average of an hour daily viewing and commenting on posts.

You might be thinking that no one cares about that commercial you read that aired two years ago. But I know you've heard someone say, "Oh wow, you're the person from the Toyota Truck Month commercial. Please do the voice!"

3. It's a free and easy way to increase your search ranking
By uploading a simple video of you voicing a spot, or saying a line from a well-known commercial you've voiced, you are increasing impressions and click-throughs for free - and with minimal effort.

If you 'feed the beast,' the beast will love you back.
Google
loves to see you showing up online, and since TikTok allows you to link to your website and other social media right from your profile page, you can drive traffic to where it counts.
No other social media app is as fun as TikTok. It's a playground for creativity. Plus, It's OK to be casual, real and personal.

That's the whole point. The people who know your work want to get to know the person behind the voice. We live very isolated lives and receive almost no feedback for the work we do besides a paycheck.

Do yourself a favor and enjoy a little instant feedback. The community is waiting!

-------------------

Carl Bishop is an actor and voice over talent who spends an almost unhealthy amount of time in front of a microphone from his studio in Manhattan's East Village. The world's top brands have hired him for their national campaigns, including Gillette, Comcast XFinity, Advair, Bayer, Head and Shoulders, and others. Carl is the voice of "Bandit" (a German Munitions expert) in the "Rainbow 6: Siege" video game. He has narrated TV shows and promos for The Weather Channel, Travel Channel, Discovery and PBS. He's voiced those funny commercials you see on SNL. Carl also does corporate narration and e-learning for Pepsi, HP, Cigna and the U.S. Army. And Carl was live announcer for the NBC Upfronts specials where he brought to the stage Joan Rivers, Andy Cohen, Nick Cannon, and a Kardashian or two. When the red light is off, Carl enjoys gardening and caring for his wise old cat, and his wise-acre husband.
Web: www.thecarlbishop.com


Your Daily Resource For Voice-Over Success