---
2012 AUDIE AWARDS
Best Audiobook: Tina Fey's

Bossypants

;
Many More Winners Celebrated At Gala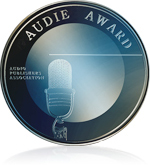 June 6, 2012
Jump to winners list

(VOXtra) - The stars of the audiobook world shined Tuesday night (June 5) in New York City, as the

Audio Publishers Association

(APA) hosted the

17th Annual Audies Gala

and announced winners of the

2012 Audie Awards

.

Winners of the coveted award - the "Oscars" of spoken word entertainment - included:

Tina Fey

's

Bossypants

, as Audiobook Of The Year,
Simon Vance (pictured) for best Solo Narration, Male, in

The King's Speech: How One Man Saved the British Monarchy

, and

Rosalyn Landor

for best Solo Narration, Female, in

The Winter Sea

.
Also, the Distinguished Achievement in Production award was presented to the powerful historical audiobook,

The Watch That Ends the Night: Voices from the Titanic

, authored by

Allan Wolf

and narrated by

Michael Page

,

Phil Gigante

,

Christopher Lane

,

Laural Merlington

and

Angela Dawe

. It is published by Candlewick on Brilliance Audio.

Telling the story of the Titanic in the voices of those who lived it, the audiobook is a "powerful example of a great book made even better by audio interpretation," judges said. Its production included sound effects of the ship going down, making the moments of raw emotion exceptionally real.



AUDIOBOOK INDUSTRY 'THRIVING'



The Gala capped three days of excitement for narrators and publishers, from Sunday's networking mixer, to Monday's full-day APAC conference with educational sessions and networking, to the elegant Audies evening at the New York Historical Society.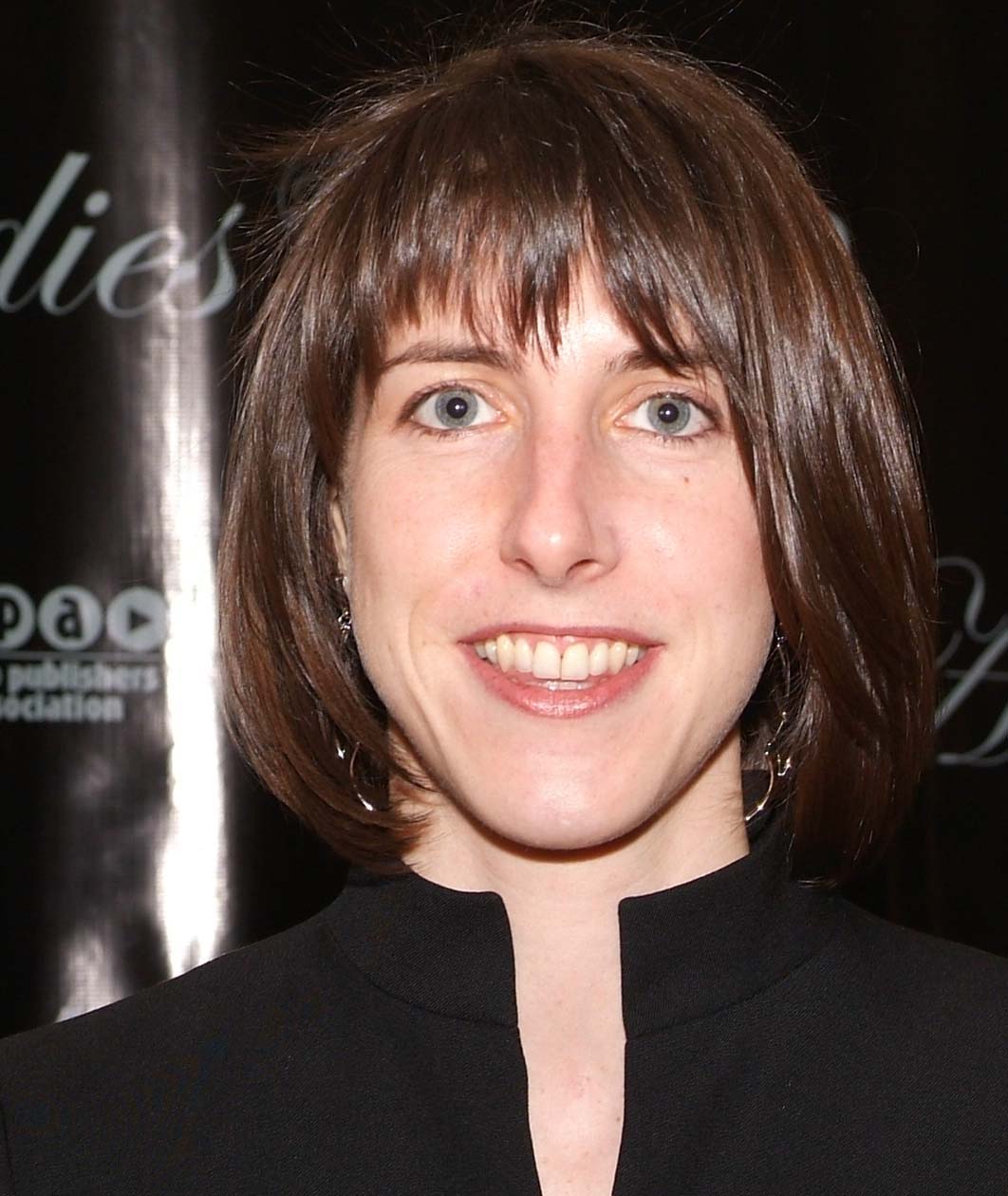 "The audiobook industry is thriving, with a growing pool of talent and an ever-expanding range of material available," notes

Michele Cobb

, APA President (pictured). "The Audies are a celebration of quality listening and our moment to recognize all who work hard to raise the bar each year."

Comedian, actor, writer and director

Michael Showalter

hosted the event. Showalter, author and narrator of his comedic memoir,

Mr. Funny Pants

, is known for his sketch comedy as a member of the trio Stella and as a cast member on MTV's

The State

, as well as movies such as

Wet Hot American Summer

(2001) and

The Baxter

(2005).

Other presenters included award-winning author

Neil Gaiman

and narrator, TV and movie actor

Edoardo Ballerini

.




AUDIOBOOK OF THE YEAR




Bossypants


By Tina Fey
Read by Tina Fey
Hachette Audio



DISTINGUISHED ACHIEVEMENT IN PRODUCTION




The Watch That Ends the Night: Voices from the Titanic


By Allan Wolf
Read by Michael Page, Phil Gigante, Christopher Lane, Laural Merlington and Angela Dawe
Brilliance Audio



SOLO NARRATION—FEMALE


Rosalyn Landor


The Winter Sea


By Susanna Kearsley
Audible, Inc.



SOLO NARRATION—MALE


Simon Vance


The King's Speech: How One Man Saved the British Monarchy


By Mark Logue and Peter Conradi
Tantor Media



NARRATION BY THE AUTHOR OR AUTHORS




Beauty Queens


By Libba Bray
Read by Libba Bray
Scholastic Audio



AUDIO DRAMA




I, Claudius


By Robert Graves
Read by Derek Jacobi, Tim McInnerny, Harriet Walter and a full cast
AudioGO Ltd



BIOGRAPHY/MEMOIR




Bossypants


By Tina Fey
Read by Tina Fey
Hachette Audio



BUSINESS/EDUCATIONAL




The Barefoot Executive: The Ultimate Guide for Being Your Own Boss and Achieving Financial Freedom


By Carrie Wilkerson
Read by Carrie Wilkerson
Oasis Audio, LLC



CHILDREN'S TITLES FOR AGES 1 TO 8




Django: World's Greatest Jazz Guitarist


By Bonnie Christensen Read by George Guidall
Live Oak Media



CHILDRENS TITLES AGES 8 TO 12




Heart and Soul


By Kadir Nelson
Read by Debbie Allen
HarperAudio



CLASSIC




The Life and Adventures of Nicholas Nickleby


By Charles Dickens
Read by Simon Vance
Tantor Media



FANTASY




Daughter of Smoke and Bone


By Laini Taylor
Read by Khristine Hvam
Hachette Audio



FICTION




Alas, Babylon


By Pat Frank
Read by Will Patton
Audible, Inc.



HISTORY




1861: The Civil War Awakening


By Adam Goodheart
Read by Jonathan Davis
Audible, Inc.



HUMOR




Shatner Rules: Your Guide to Understanding the Shatnerverse and the World at Large


By William Shatner with Chris Regan
Read by William Shatner
Penguin Audio



INSPIRATIONAL/FAITH-BASED FICTION




Courageous: A Novel


By Randy Alcorn
Based on a screenplay by Alex Kendrick and Stephen Kendrick
Read by Roger Mueller
Oasis Audio, LLC



INSPIRATIONAL/FAITH-BASED NON-FICTION




The Story: The Bible as One Continuing Story of God and His People


By Zondervan
Read by Michael Blain-Rozgay, Allison Moffett and a full cast
Zondervan



LITERARY FICTION




State of Wonder


By Ann Patchett
Read by Hope Davis
HarperAudio



MULTI-VOICED PERFORMANCE




A Raisin in the Sun


By Lorraine Hansberry
Read by Judyann Elder, Rutina Wesley and Mirron Willis with a full cast
L.A. Theatre Works



MYSTERY




Feast Day of Fools


By James Lee Burke
Read by Will Patton
Simon & Schuster Audio



NON-FICTION




The Murder of the Century: The Gilded Age Crime That Scandalized a City & Sparked the Tabloid Wars


By Paul Collins
Read by William Dufris
AudioGO



ORIGINAL WORK




METAtropolis: Cascadia


By Jay Lake, Mary Robinette Kowal, Elizabeth Bear, Ken Scholes, Karl Schroeder and Tobias Buckell
Read by Rene Auberjonois, Kate Mulgrew, Wil Wheaton, Gates McFadden, Jonathan Frakes and LeVar Burton
Audible, Inc.



PACKAGE DESIGN




Jane Austen: Classic BBC Radio Productions


By Jane Austen
Read by Angharad Rees and a full cast; Hannah Gordon and a full cast; Juliet Stevenson; Annette Crosbie
Designed by Tri-Plex Inc.
AudioGO



PARANORMAL




Hard Magic


By Larry Correia
Read by Bronson Pinchot
Audible, Inc.



PERSONAL DEVELOPMENT




Prime Time: Love, Health, Sex, Fitness, Friendship, Spirit and Making the Most of All of Your Life


By Jane Fonda
Read by Jane Fonda
Random House Audio/Books on Tape



ROMANCE




New York to Dallas


By J. D. Robb
Read by Susan Ericksen
Brilliance Audio



SCIENCE FICTION




Fuzzy Nation


By John Scalzi
Read by Wil Wheaton
Audible, Inc.



SHORT STORIES/COLLECTIONS




Selected Shorts: New American Stories


By Aleksandar Hemon, Jhumpa Lahiri, Chimamanda Ngozi Adichie and Sherman Alexie
Read by Boyd Gaines, Rita Wolf, Condola Rashad and BD Wong
Symphony Space, Inc.



TEENS




The Wake of the Lorelei Lee


By L.A. Meyer
Read by Katherine Kellgren
Listen & Live Audio



THRILLER/SUSPENSE




The Nightmare Thief


By Meg Gardiner
Read by Susan Ericksen
Brilliance Audio



HEAR WINNERS' CLIPS ... ABOUT THE APA



Reviews and sound clips are available at www.TheAudies.com, courtesy of

AudioFile

magazine.

Many audiobook narrators belong to the

Audio Publishers Association

, a not-for-profit trade organization whose primary goals are to promote awareness of the audiobook industry, gather and disseminate industry statistics, encourage high production standards, and represent the interests of audiobook publishers.

Visit www.audiopub.org for more information.


Your Daily Resource For Voice-Over Success