---
VoiceJockeys Will Change
Contract;
VO/Attorney Offers Pro Bono Help ...
Note: On May 3,

VoiceOverXtra

published an article by voice actor / attorney

Rob Sciglimpaglia Jr

.,

which criticized the stiff contract terms and 50% commission cut of an unnamed online voice talent service. In subsequent comments to the article, many readers also condemned the contract terms. (For the original article and comments, click here: http://bit.ly/ToughContract)
Also in comments,

VoiceJockeys.com

identified itself as the online service, noting appreciation of the opinions - and stating that the contract would be changed.
But it doesn't end there. Rob Sciglimpaglia now offers to help negotiate that new contract, pro bono, on behalf of voice actors.
Sciglimpaglia's offer follows the VoiceJockeys comments, below ...
Online Voice Talent Service

The community has spoken and we are glad to take your feedback, both negative and postive. We would like to address the issues one at a time and invite responses from all.



Our Pricing

- Yes, the prices we charge consumers is low. So low, that it may not be worth it for some of you. We understand that, and can appreciate it. We hope to bridge that gap by providing our voice-over artists with an abundance of work throughout the month.



Our Agreement

- We have taken the feedback of those who actually reached out to us directly (and not via a blog), and are taking the neccessary steps to change our agreement to proctect us as well as our talent pool.
The new agreement will be rolled out before the end of the week.

As far as the inferrence of Jocks being listed without their permission - that is totally not true whatsoever. We maintain a database of IP addresses, Date Time stamps, tax forms, etc.

Again, we understand the concern from the voice-over community and we are looking forward to working together to make intelligent changes that the industry talent calls for from time to time.

Please understand that there IS a market out there of clients that can not afford the high rates charged by some voice-over talent, and for them is the reason that we exist.

No one is forced to join our site, and we would hope that voice artists would welcome the extra work in their downtime.

As for Rob's detailed analysis of our current agreement - we would like to thank him (actually, we can't believe he has so much free time).
Rob has opened our eyes and opened up dialogue throughtout the industry that will allow us to work closer with all of you and create an environment where we can work together on improving niche products like those offered on our site.

We are not crooks or a business platform of "evil-doers." In fact, we are quite the opposite. We are actually looking forward to working with ALL of you in reshaping our industry in alignment with the changing times. By coupling your feedback with our marketing ability, we can work together to create a mutually beneficial service for cleints.

We are happy to take your constructive comments and align the goals of our site with those goals of our users.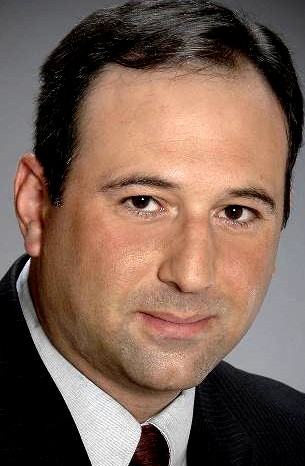 I am very pleased to see that VoiceJockeys.com has not only publicly admitted that this is their contract, but also that they seem to be willing to change their business model to fit in with current voice-over industry standards.
Anyone who knows me knows that TIME is one thing I am very short on!
As a board member of SaVoa and a very hard working voice-over artist and attorney, however, I could not watch an opportunity like this slip by to educate - not only voice talent, but also those who are hiring us.
So here is where the rubber meets the road.
Let us see if VoiceJockeys really means what they say, or if this is just an attempt at good PR.
I am willing to collectively represent, pro bono, the entire voice-over community in negotiating a new contract with VoiceJockeys that will be FAIR for both sides, and in particular, for voice talent to work under.
In order for that to happen, two major concessions need to be made by VoiceJockeys.
First, the

50% commission

is absolutely ridiculous and needs to be reduced or eliminated altogether.
Second, the

rates must be modified

to reflect the value that the clients that are hiring the voice talent are receiving.
Of course there is a market for CHEAP VOICE-OVERS!
Who is going to complain about paying $55 for a national TV spot? Who complains about paying less money for anything?
VoiceJockeys - and, to be fair not just that company, but other companies like it - are enabling that and commoditizing our profession unfairly.
I'm ashamed to admit that some of my voice-over colleagues are also foolishly allowing this to happen.
The only ones whose pockets are getting lined by the talents' labor are the clients.
How much income is a national spot going to generate? In fact, how much income is any spot going to generate?
It will cost tens of thousands of dollars for that client company - in just air time alone - to broadcast the spot.
For instance, one of my clients - a non-profit - is doing local advertising on cable TV. The air time for local cable alone costs them $18,000 per year.
Obviously, if a company can afford to spend that kind of money for air time, they are expecting to make thousands and thousands of dollars in profit, so can certainly afford to pay a few hundred bucks to a voice-over talent for a quality spot.
To charge the client $55, and then pay the talent $27.50 for a 30-second spot is simply unfair to the talent whose voice is driving the customers and profits to the client!
VoiceJockeys is also selling itself short by not understanding the value it is providing to clients for such an unreasonably cheap price.
It enables clients, really, to take advantage of both VoiceJockeys and voice actors by earning thousands of dollars in profits off of VoiceJockeys' labor and ours.
I liken this situation to one I see in the practice of law all the time. I will represent someone buying a million or two million dollar property, and then they haggle over my $1,000 attorney fee.
If these concessions, among others, are not made, then I stand by my recomendation to my colleagues to not work for VoiceJockeys.
And if colleagues know of other companies out there like this, I suggest they refuse to work for them, as well.
The bottom line is that if a voice-over client did not believe they were receiving value for their money, they would just record the voice-over themselves.
Please let me know if you take me up on the offer by emailing me at robscig@usa.net.

Your Daily Resource For Voice-Over Success