---
Voice Talent: Where Does Your
Voice
Fit Best In Today's Marketplace?
This article is excerpted from

The Art and Science of Self-Evaluation: Do you have what it takes to make Big Money with your voice?

– a two-volume CD set and workbook (details follow this article).
By Connie Terwilliger
Voice Actor & Teacher
© 2007 Connie Terwilliger. All rights reserved.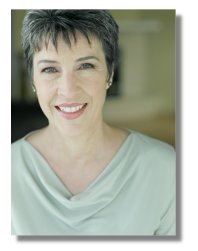 Part of evaluating your potential for success in voice-overs is to understand your competition.
You need to figure out what the voice-over talent today

really

sounds like. Who is working? And what's their sound?
the kinds of voices being used,

the kinds of voice work available, and also

what these voices are doing with the words.
Listen to everything and anything that has a voice on it. Some genres of voice-over work will be easy to find. Radio and TV spots are ubiquitous. Other types will be a bit more difficult to locate.
You can learn a lot by seriously evaluating what you are hearing. You'll want to listen for specific things. For instance:
What kinds of voices are you hearing? Male, female, young, old, ethnic?

Are the voices smooth, deep, quirky, mid-range?

What voice attitudes do you hear?
For the commercials, identify the product being sold. And:
What channel is the commercial on?

Is a male or female doing the selling?

What kind of voice is it – smooth, raspy, deep, quirky, accented, etc.?

Is the voice calm and soothing, sexy or excited, sarcastic, perhaps even loud?

Is it a local spot or a national spot?
Also watch the hard-sell late-night spots that show up on the obscure cable channels and study them. What makes them so – uh "bad?"
TV offers more than commercials to study, of course. Listen for narrations in documentaries.
Go channel surfing and watch documentary TV shows on a variety of channels. Analyze the type of show and the type of voice being used.
Animation and cartoon voices are completely different animals in that they are usually characters telling a story – perhaps a story with a moral – but not really selling us anything.
Listen for more than just the words in the script. Listen for the grunts, yells, screams. You have my permission to spend time watching cartoons or other animated programs.
Also play some video games that feature lots of characters.
A large and growing area of voice-over work is non-broadcast marketing, training, employee communication, and informational material on CD, DVD, video or online.
While some of these may not be as easy to find for reviewing, the Internet offers more and more audio and video Flash presentations.
videos on employee benefits or safety awareness,

audio instructions included on software installation CDs,

interactive training on CD or online,

patient awareness videos you might see at a doctor's office,

in-store marketing-informational videos, and

instructional videos included with a new product.
Other areas to study include radio and TV imaging, promos and voice mail or IVR – interactive voice response.
Call your credit card company and step through their phone tree. Call a community theater and listen to someone tell you about the latest show. Get someone to put you on hold and listen to the recorded sales pitch. On-hold is actually more like commercials than true voice mail.
Much of this work is paid. However, you should be able to pick out the recordings done by volunteers or employee draftees.
You could just listen to all this and make mental notes, but the point is to write this stuff down so that you can really make the mental connection between what is out there and what you bring to the table. (The14-page workbook accompanying the author's CD set includes a sample grid to help you take effective notes.)
This article is excerpted from material presented in Connie Terwilliger's two-CD set on Self-Evaluation, originally recorded during VOICE 2007. It comes with a 14-page Workbook. To order this valuable tool for aspiring and working voice-over talent, visit her web site's "VO Info" section. Connie Terwilliger is a working voice talent and scriptwriter. She teaches voice acting and media performance classes at San Diego City College when she is not in her studio recording voice tracks for clients around the globe. She is also past president of the National Board of Directors of the Media Communications Association-International (MCA-I.,
www.mca-i.org
) Script samples and audio demos are on her web sites.