---
INCOME/FEES
What If You Accept A Voice Over Job, Then
Realize You Quoted Too Low. What To Do?
October 27, 2016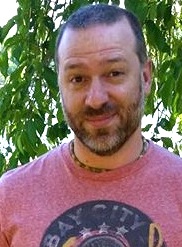 By Tom Dheere


Voice Actor & Coach



A couple weeks ago, a longtime client let me know a project was coming my way. Every few years Iíve done an update for this end-clientís benefits package video near the end of the yea,r so I thought this was more of the same.

I was at another studio when they told me the rate, so I didnít have time to look up what I had charged in the past, and the number looked fine.

On a Friday, I got the script saw that theyd increased the rate because they needed it done by EOD Monday. The script was attached to the email, but since I was (yet again) not home and in the middle of a session with another client, I didnít look at the script, told them the rate was fine, and that they would have it on time.

Over the weekend I finally had time to look at the script.



UH OH ...



Normally, this client's redoes are three pages long. This one was 16.

Hmm. Turns out itís an entirely

new

benefits video for a different end client. Oops.

I emailed my client and apologized for confusing the end clients and for giving them a quote before I saw the script.

And I told them my rate for a project of this length.

CLIENT: 'NO BUDGET' FOR THIS

In good faith, I started recording the project on Monday morning, uploaded the first third, and let them know I did so.

The client wrote back that they didnít have the budget to accommodate my actual rate. So I had a decision to make. Do I:

Bail on the gig,

Try to squeeze them for more since they need it asap, or

Do the right thing by finishing the project using the agreed-upon rate - even though it is about half what I would normally charge?
IT

WAS

MY MISTAKE

I went with Do The Right Thing.

Itís not the clientís fault that I assumed it was for the same end client I have recorded for in the past.

Itís not the clientís fault that I approved their quote before I looked at the script.

I had to eat it.

So what do I have now? An eternally grateful client! Itís all about meaningful relationships, you know.

BTW, I will invoice them the full rate minus a discount to get the invoice to the amount they budgeted for. That way they will know the value of the work and they can budget appropriately for next time.
--------------------


ABOUT TOM


Over nearly two decades, Tom Dheere has narrated thousands of projects for clients in over a dozen countries and voiced more than 40 audiobooks. He is also a voice over business consultant, coach at

Edge Studio

, was the marketing consultant for the

Voice Over Virtual

online conference, and is also writer/producer of the new sci-fi action comic book Agent 1.22.

Email: tom@tomdheere.com
Web: www.tomdheere.com
Agent 1.22



Your Daily Resource For Voice-Over Success