---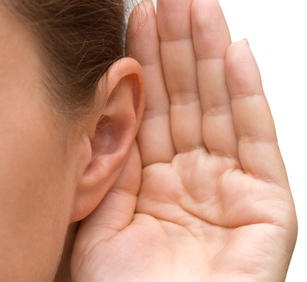 SOUNDS ODD
by Elizabeth Holmes

Fun Facts on the Science of Sound
6. New Hope For Damaged Vocal Cords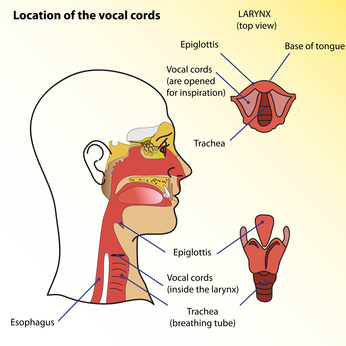 Our vocal cords. Most of us take it for granted that our vocal cords will work, and work perfectly, for as long as we need them.

But consider this:

"There's probably no part of the human body that sees more trauma in a lifetime," says Dr.

Steven Zeitels

, director of the

Center for Laryngeal Surgery and Voice Rehabilitation

at

Massachusetts General Hospital

.

Those of us whose livelihood depends on a healthy voice are also at risk for injury because of the sheer number of hours on end that we speak. Cancer and overuse from singing are the most common ways that vocal cords are damaged, but all voice actors are familiar with the woes of vocal cord strain from long hours at the mic.

To date, modern medicine has only been able to offer limited treatment for severe damage, but now there's new hope for actually repairing and restoring vocal cords.



NEW BIO GEL



Working in conjunction with MIT chemical engineering professor

Robert Langer

, Dr. Zeitels has developed and tested a new biomaterial - a gel - that will replace a layer of the vocal cord structure to create more flexibility, and allow the vocal folds to vibrate more easily.

The director of New York University's Voice Center, Dr.

Milan Amin

, explains:

"The vocal cords, or folds, are made up of three layers: a surface layer, the middle layer (gelatinous) and the deepest layer (muscle)."



Hoarseness results when the top layer sticks to the bottom layer, because the middle layer is damaged. Dr. Zeitels' procedure involves replacing the lost middle layer with the new bio-gel.
Human trials of this revolutionary new product may begin as early as next year. It's difficult to do lab experiments on other mammals, because human vocal cords are so unique.

Cancer patients will be the first recipients, most likely to be followed in a few years by professional singers.

As for voice actors - looks like we'll just have to wait our turn. In the meantime, take care of your voice!

For more on this topic, please see:

New Gel Could Help Hoarse Patients Speak Again

, by

Sydney Lupkin

, ABC News, Aug. 23, 2012.
-----------------------------------------------------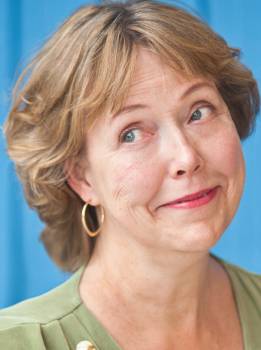 ABOUT ELIZABETH
Elizabeth Holmes is a writer, voice actor, and staff editor at VoiceOverXtra, based in Northern California. She is also editor of VoiceOverXtra's book division, including

Voice Over Legal

, by voice actor / attorney Robert Sciglimpaglia.
Email: Elizabeth@HolmesVoice.com

Your Daily Resource For Voice-Over Success