---
NEW MEDIA EXPO REPORT
Getting Hotter: Podcasting, Voice Overs,
Blogging, Audiobooks In Digital New Media

January 7, 2014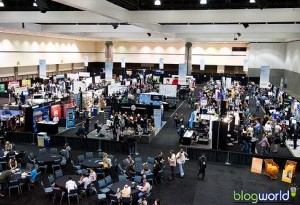 By Dave Courvoisier


Voice Talent and TV News Anchor



(Las Vegas) - What is

NMX

? It's an acronym for

New Media Expo

, a pre-CES convention.



CES

is the largest of all the hundreds of conventions that descend on Las Vegas every year. The

Consumer Electronics Show

. This week is CES - the center of the technology universe for one week.

Check the byline on any story about tech this week on ANY online or print publication. It'll say Las Vegas. But this past weekend was NMX, a haven for anyone and everyone who loves social media, especially blogging and podcasting.



VO AT NMX ...



The words "voice over" were spoken many times at this conference.

Ya see, podcasters fancy themselves as "nearly" voice talent. Some of them are, or were performers, or maybe broadcasting personalities at one time.

Most of the rest of them are converted housewives, publishers, writers, advice-givers, bloggers, and ____ (fill in the blank from about 900 professions).

All of them have a mic and most use

Audacity

. Most of them also know how to edit sound files, and produce long-format recordings.



FOCUS ON CONTENT



"Content" was a big buzz-word at NMX. Content providers. There was talk of how to provide compelling content, how to keep readers/listeners, knowing your audience, building passionate fans, constructing winning brands, writing tips, and much more.

The former director of

Thomas Nelson Publishers

-

Michael Hyatt

- gave a compelling seminar on brand-building that I attended. Among his many tips: spend money on a headshot - a good headshot - and use it everywhere consistently online. I considere, then declined to raise my hand, and say what a conundrum that seemed to be for voice-actors.

ACX LURING PODCASTERS

You'll be interested to know that there was an entire seminar devoted to promoting

ACX

(

Audiobook Creation Exchange

, an online marketplace for rights holders and narrators) to podcasters.

The head of ACX,

Jason Ojalvo

, was on that panel, as was actor/producer/broadcaster

David H. Lawrence

XVII.

The purpose of the session was to convince podcasters that they should consider putting audiobook narration in their wheelhouse, seeing as they were already comfortable with mics, audacity, and audio editing.

Having done scores of books audiobooks myself, taken hours of training, and continuing to study the craft at length, I thought that was a rather breezy carrot to hang in front of a bunch of podcasters. But then again, maybe not so much of a stretch. Who am I to judge that?

At any rate, I was interested to find out that Lawrence is about to launch a coaching solution for those who want to seriously go the ACX route.



NMX TAKE-AWAYS ...



Bottom line message from NMX:

None of can sit still and expect to be a voice over success.

There are even greater opportunities now for voice actors.

Digital, Digital, Digital

Video, Video, Video

Good content, combined with knowing your audience, will always work in your favor.

Audiobooks are still a hot market.

New Media (social media) cannot be ignored in your marketing equation

Blogging is hotter than ever

Podcasting is useful in spreading your message, and still very popular (just don't ask me to listen, I don't have the time - same reason I rarely listen to music).
Later this week: A report from the CES show floor.


--------------------------------------------------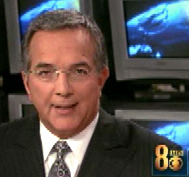 ABOUT DAVE

Dave Courvoisier is an Emmy Award-winning broadcaster, writer, producer, voice actor, and the main weeknight news anchor on KLAS-TV, Channel 8, the Las Vegas CBS affiliate. He also writes

Voice-Acting in Vegas

, a daily blog of voice over adventures, observations and technology.
Email: CourVO@CourVO.com
Web: http://www.courvo.com
Blog: http://www.courvo.biz
Twitter: http://twitter.com/courvo



Your Daily Resource For Voice-Over Success