---
DB Cooper, VO-BB 'Czar,' Plays
Many Sides of the Voice Game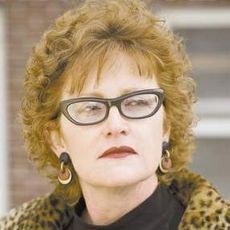 The voice-over world knows the name

DB Cooper

as the self-proclaimed "Czar" of the perky Voiceover Bulletin Board (VO-BB) online forum.
And many also know that she (actual name,

Deirdre Williams

) is following her passion for video games into voicing them. (Hmm ... is it a bit jarring to encounter your own voice in a game?).
But there's much more to the voice-over career of this talented artist. And it's highlighted in a recent interview on

Seacoastonline

- a news operation serving the Maine and New Hampshire coasts.
The article captures DB's individualism and humor. And it reveals that DB - who was b
orn in California, raised in Hawaii and now lives in Maine - is planning a move to Los Angeles to be closer to her game world's studio work.
Meanwhile, she's been a fixture in the Boston radio market and industry narrations.
And for a lively voice-over forum site, visit and join the VO-BB at www.vo-bb.com