---
Grow Your 'Natural' Talent
Through Discovery & Training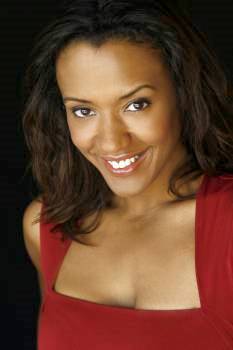 By Mara Junot
Recently I had the good fortune of attending the
FaffCon 2
weekend voice over "un-conference" in Atlanta, where I met an amazing assortment of incredible voice talents from all over the country.
On the second evening, a group of us began discussing recommended training resources.
At the dinner table, one of my wonderfully spirited new friends inquired about the value of investing in professional voice over training, since essentially, the talents we have are our 'natural born gifts.'
Her question gave me pause.
Is it possible that "acting" instruction might restrict an actor's "natural" spontaneity?
The saying goes that "The only thing constant in life is change."
Everything around us is either growing or regressing, but a complete standstill is rarely an option.
Learning new techniques from others gives us the opportunity to gain wisdom from their valuable life lessons, to hear a new outside point of view, and it opens us to up new and improved forms of expression as talents, naturally.
It's also a huge timesaver when it comes to learning what not to do, the hard way.
One of my favorite voice instructors, Steven Memel, advises that at crucial moments,
"You will not rise to the occasion, you will default to the level of your training."
In other words, the more techniques you have available in your virtual arsenal, the more opportunities you allow yourself to be your best.
As a voice talent or any other business professional, a good rule of thumb for success is first and foremost to "know your audience."
Interestingly enough, few people can help you get to know other people, like ... well, other people.
Within less than two hours into my arrival at FaffCon, I'd already received more valuable pieces of wisdom from my fellow talents' work and life experiences that more than made up for any price of admission.
OPEN TO DISCOVERY
Not only did many of those brief exchanges make me a better talent, but also a better human being.
So when it comes to being a truly versatile, "natural" talent, I believe that remaining open to discovering new tidbits of wisdom is something that ultimately helps one to grow - and hopefully even make new friends along the way.
Not too bad for a day's work.
Mara Junot has been a professional non-union voice over actress since 1997. She is also a voice over coach, on-air radio personality, and an accredited member of the Society of Accredited Voice-Over Artists (SaVoa). She is the voice of many applications for AT&T, and her work has been featured by many other popular companies around the globe including ORECK, Nintendo, Tribune Broadcasting, Sunwing Vacations, WagerWorks/International Game Technology (IGT) and Walt Disney Company's T180 Studios. She lives in the New Orleans area with her musician hubby, Steve, and their two "kids" - Scuzzlebutt, the tuxedo cat and Amerigo BestPoochie, the mutt.

Your Daily Resource For Voice-Over Success