---
A Simple Two-Step Process
For Losing Voice Over Clients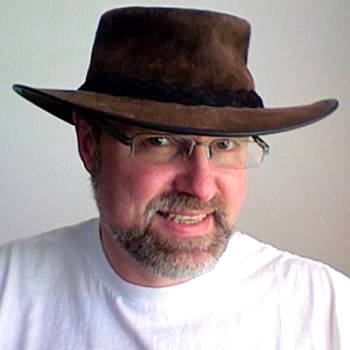 By J. Christopher Dunn


Voice Actor





Is your customer list so huge that youíre overwhelmed by the sheer number of contacts?





Are repeat clients bothersome and too much of a maintenance nightmare for you to imagine?





Do you enjoy the challenge of searching for new clients?



If you answered yes to any of these, the following two-step process will help you reduce the number of clients that youíre currently working with.

STEP 1 - Donít Say 'Thank You'

Youíve delivered a great service to your client. What more do you need to do?

Donít waste your time being gracious with thanks. Saying "thank you" is very old fashioned, and a huge time hog.

Imagine the money youíll save by not sending that handwritten thank-you note that includes a couple of your business cards.

Referrals are so overrated and they make your client list bigger.



STEP 2 - Donít Check In or Follow Up



Go ahead and ignore your clients.

Donít reach out to them with a monthly reminder of your services or let them know that you have some open time in your schedule for their last-minute projects.

Donít take the initiative to find out how your clientís project turned out, because youíve done your thing, got paid and now youíre on to your next client.

Since you find maintaining client relationships such a burden, neglecting them in this fashion will free up time for you to look for squeaky new ones. Simple.



BUT SERIOUSLY ...



By now Iím sure you understand how effective this one-two punch can be.

Clients like to feel important and worthy of your time. It takes just a few moments at the end of your day to write a quick thank-you note to the clients youíve worked with.

If you have clients that you provide services to several times a month, write them one thank-you at the end of the month.



FOLLOW UP



My current doctor is one of the best Iíve had. She has my best interest in mind and cares about my health.

After out-of-office procedures, sheíll follow up with me to find out how Iím doing. I love that!

She cares and makes me feel important.

Imagine how your clients will feel when you check in with them to find out how the project you were involved with turned out.

What a great opportunity to talk about their next projects.



LONG LOST CLIENT?



If itís been awhile since youíve heard from a particular client, send them an email or give them a call.

You remember the phone?

Maybe youíve added a new service that youíd like them to know about. This is the perfect time to tell them.

You could ask for a testimonial of their experience with you. It will give them reason to recall and express how great it was to work with you.

I hope you found this helpful. And remember, if you donít have time for all of your clients, send them my way. Iíd be happy to give them some attention.


J. Christopher Dunn is a professional voice actor who lives in the Pacific Northwest close to Seattle. He voices commercials, web demos, podcasts, product demonstrations, telephony projects and documentaries. His voice is described as friendly, warm and trustworthy - the guy next door or the voice of high profile corporate presentations. He also spends time with the Penn Cove Players, a Whidbey Island, WA troupe that performs original audio dramas and recreates old time radio shows in front of a live studio audience.



Your Daily Resource For Voice-Over Success