---
Audiobook Publishers' Revenue Nears $1 Billion

In 2018: "More People Are Listening Than Ever"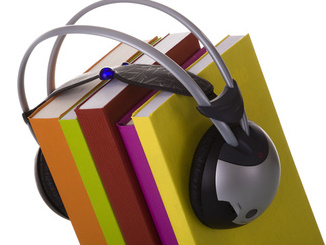 (VOXtra) - Riding a spectacular seven-year climb of double-digit growth, publishers' revenue from the sales of audiobooks jumped 24.5% to $940 million in 2018, according to the newly-released annual sales survey of the
Audio Publishers Association
(APA).
"More audiobooks are being produced and more people are listening than ever," says
Chris Lynch
, Co-Chair of the APA's Research Committee - and President and Publisher of Simon & Schuster Audio.
Indeed: Based on information from responding publishers, 44,685 individual audiobook
titles
were produced in 2018 - up 5.8% from the previous year.
And digital downloads leave CD sales in the dust, as publishers reported 91.4% of audiobook revenues came from digital formats in 2018.

"The most popular audiobook genres sold in the U.S. are General Fiction, Mysteries/Thrillers/Suspense, and Science Fiction/Fantasy," the APA adds in a press release.

"However, Non-Fiction sales are close behind these top categories, and represented 32.7% of sales in 2018." Among Non-Fiction, the top categories were General Non-Fiction, History/Biography/Memoir, and Self-Help.
The APA also notes that audiobooks for adults brought in 91.2% of sales revenue in 2018 - an amount roughly unchanged from the prior year.

Yet sales of both Adult and Young Adult titles each increased by double digits - in both dollars and units. Meanwhile, titles targeted at Children grew more moderately, according to the survey results.
The survey was conducted for the APA by
Management Practice Inc
(MPI), an independent management consultancy and data provider that has served the publishing industry for more than 35 years, the APA notes.

The Audio Publishers Association is a not-for-profit trade association that advocates the common, collective business interests of audio publishers.
Yet members also include audiobook narrators and allied suppliers, distributors and retailers. And the APA sponsors numerous events and programs, including the annual
Audie Awards
and
APAC
- the annual New York City conference where narrators and publishers learn and mingle.
More details about the APA's current sales survey are available to APA members at the organization's website, where info is also available about events, programs and membership:
www.audiopub.org
.

Your Daily Resource For Voice-Over Success