---
SEXUAL HARASSMENT
16 Women Accuse Voice Actor/Coach
Peter Rof
é
Of Sexually Harassing Them
February 8, 2018
By John Florian
VoiceOverXtra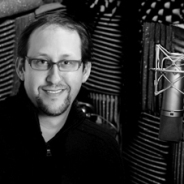 The voice-over industry has a 'Harvey Weinstein.'

Voice-over producer, actor and coach

Peter Rofé

(pictured), based in the New York City area, has been named by 16 women as a predator who sexually assaulted them in his studio, according to an article today on

CNN

.

Rofé is owner of

PDR Voice-Over Coaching

, a voice-over production and training company that he moved from New York City to Irvington, NY - his home town - in January 2016.

The allegations follow years of harassment, from the early 2000s to September 2017, during which women in the voice-over industry say they feared professional reprisals for speaking out about their experiences, while suffering emotional trauma from the incidents.

Many abandoned a voice-over career after the incidents.

Eight of the women who spoke to CNN have filed formal complaints with the NYPD's Special Victims Division, the CNN article reports. Two others have also filed complaints.

CNN said Rofé declined to comment about the allegations when reached by phone, and directed inquiries to his lawyer, "who denied wrongdoing on his behalf."

HEATHER COSTA: ME TOO

Popular voice actor

Heather Costa

is among the women who told their experiences to CNN, and tells

VoiceOverXtra

that "it happened to me in 2008 and 2009," at the start of her career.

"For many years, I thought I was the only one he had done it to. I was terrified, embarrassed, and terribly upset. I was terrified to do anything (about the assaults) for fear that he'd come after me," Costa says.

Over the years she met two other women who said they'd had similar experiences with Rofé. Costa approached lawyers about a case against Rofé, yet was advised that the statute of limitations had expired on the accusations, and that "our group was too small to make an impact."

Yet Costa persisted.

"I started building up the courage, little by little, to start sharing this with close friends in voice-over, especially in New York, in hopes that they could confidentially start warning other women."

When the #MeToo movement began late last year, more reports of Rofé's abuse surfaced online. The women created a private

Facebook

group, and over 30 women have come forward to the group, Costa says.

"We know there are more out there," Costa adds. "The dates we know of go back to 1999. We are working with a detective and a lawyer.

"Sadly, Rofé targets young women just getting their start in the voice-over industry, as well as industry professionals," Costa says. "We can't let him hurt anyone else. He is sick, and his actions have been awful, and he needs help."



'STRIPPED NAKED IN FRONT OF HER'



The CNN article is titled:

They're not celebrities. Their voice coach isn't either. But #MeToo changed their lives

.

In addition to Costa, the women who spoke to CNN are

Samantha Shulman

(now a graphic designer),

Elizabeth Laime

(a comedy writer),

Becky Poole

,

Sara Asselin

,

Alyssa Hanlon

and others who wished to remain anonymous.

And all reported details of Rofé's lurid behavior:

"She said he persuaded her to take off her shirt so she could get more into the read. He told her that her voice voice turned him on, she said, and 'he took his penis out.' He asked if I wanted to touch it ..."

"... he mooned her in what she perceived as an attempt 'to make her feel more comfortable' ..."

"... Rofé convinced her to take off her shirt and bra. Then, he turned off the lights in the studio .... (She) started to unzip her pants while he encouraged her to 'really commit' to the voice read."

"... Rofé stripped naked in front of her and touched himself ..."

"... He had walked into the tiny soundbooth completely naked. 'He started to gyrate up against me and tug on my jeans.' She rushed out of the voice booth ..."

"(She) described Rofé grinding his erect penis against her backside and stroking her breasts while she read copy ..."

"... Rofé masturbated in 2004 while she read a suggestive script about chocolate pudding."

"... Rofé kissed her with his tongue while working on a Hershey Kisses commercial in September."
See CNN article.



PETER ROFE'S CAREER



Beyond the New York City area, Rofé is known nationally in the voice-over industry, particularly as co-author with voice actor/coach

Randy Thomas

of

Voice for Hire: Launch and Maintain a Lucrative Career in Voice-Overs

, published in September 2008. (See Thomas' comment below.)

Shortly after moving his voice-over production and coaching business from New York City's Flatiron District to his home town, Irvington, NY, Rofé was profiled in a March 2016 feature in the local newspaper,

River Journal

.

In the article, Rofé describes his career roots in acting - beginning with roles in high school plays, which led to acting in national commercials while still in in high school. He earned a Bachelor of Fine Arts from Syracuse University, landed a lead role in one of the first shows on Nickelodeon, performed sketch comedy, and began auditioning for voice-over jobs.

Rofé says in the article that he became so busy with work that he moved to Los Angeles, but returned to New York after four years, when he began coaching voice-over, founding PDR Voice-Over Coaching.

"The clients came in droves," the article says.

In that article, Rofé described his clients as "People in the industry that needed refinement, as well as people that had innate abilities and wanted to see if they could get into the business themselves."

GROUP AND PRIVATE COACHING

The PDRVoiceCoaching(dot)com website notes that Rofé is a former adjunct professor at New York University's Tisch School of the Arts.

Now, the website says, he teaches group classes, coaches private clients, and hosts industry workshops.

"Peter has coached some of the highest paid voice-over talent in the world, as well as up and coming voice-over artists," the website says.

"Many of his clients have signed with top voice-over agents and have landed lucrative work in commercials, cartoons, video games, industrials, audio books and narration."



RANDY THOMAS 'SHOCKED'



Rofé's voice-over book co-author, voice actor

Randy Thomas,

tells VoiceOverXtra she is "shocked and sickened" by the revelations about Rofé, and explains:

"In 2008 I released a book that I co-authored with Peter Rofé. The writing process began in 2003 and we released it in 2008.





"I have known Peter and his family for 18 years and my experience was always 100% professional and respectful. I never saw the possibility of that side of him.





"I am shocked and sickened by these accounts and had no idea this happened to so many women. I am very proud of these brave women speaking out here. I can't get it out of my mind that If just one of these women came to me and shared their story I would have gone to the ends of the earth to make sure this could not/would not happen again.



"You are all heroes for speaking your truth. God bless you all."

See: How #MeToo Entered The Voice-Over World - "I Have Never Felt So Empowered!'

Note to readers: To confidentially share an experience or question, you are invited to contact voiceoverjusticeclub@gmail.com.



Your Daily Resource For Voice-Over Success