---
AWARDS
Pat Fraley To Receive Backstage Vanguard Award
for Education, Celebrating Extraordinary Career
October 15, 2014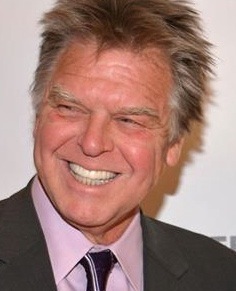 (VOXtra) - For decades he's been the voice of countless animated characters in movies (

Boxtrolls

,

The Lego Movie

,

Toy Story 2

,

Monsters Inc

.,

Chicken Little

,

Tangled

,

Happy Feet Two

...) and television (remember

Teenage Mutant Ninja Turtles

?) The list of credits seems endless.

In fact, top voice performer

Pat Fraley

has created voices for over 4,000 characters - placing him in the Top 10 of all time to be cast in animated TV shows.

And his performances and projects have won Fraley many awards and nominations, including Emmys, Annies, Cleos and Audies.

Yet Fraley is also well-known in the voice over industry as a top tier trainer, sharing the skills of VO for the past 40 years from his Hollywood home base, numerous voice over conventions and workshops around the U.S., and online.

As a teacher, Fraley is said to have guided more performers into meaningful voice over careers than anyone else.

And so, on November 10 at the

That's Voiceover!™ Career Expo

in New York (details below), Fraley will be honored with the

Backstage Vanguard Award for Education

- an award presented by the

Society of Voice Arts and Sciences

(

SOVAS

) and sponsored by Backstage Magazine.

The award will be presented at 2 p.m. on the event's main stage, followed by a one-on-one interview with Fraley that SOVAS says will "surprise, delight and inspire."

On the previous evening, November 9, Fraley will be an awards presenter at the

1st Annual

Voice Arts™ Awards Gala

.

Sponsored by SOVAS, the

That's Voiceover!™ Career Expo

and

Voice Arts™ Awards Gala

will both be held at the

Museum of the Moving Image

, 36-01 35 Avenue, in Astoria - an eclectic Queens neighborhood close to Manhattan.



'EXTRAORDINARY VOICEOVER CAREER'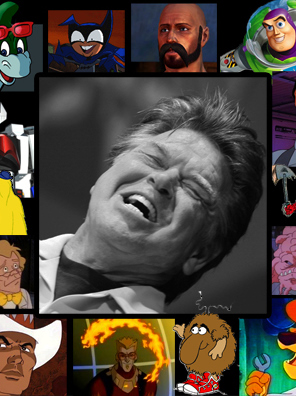 In selecting the award's recipient, the SOVAS board of directors and Backstage "focused on people we believed to be the key influencers in voice over education," explains SOVAS board member

Joan Baker

.

Fraley was chosen for his "extraordinary voiceover career and the unparalleled scholastic standard he has established for teaching the craft and art of voice acting."

Baker adds: "I've worked and taught with Pat Fraley for two years and I've never been more amazed by his gift to do what he teaches, and to teach what he does. He was put here to inspire learning and creativity in others, and I benefit from that - even as someone teaching beside him."

SOVAS CEO

Rudy Gaskins

notes that the idea for the award sprang from a partnership with Backstage and a mutual "desire to do something truly meaningful.

"On a spiritual level, the award showed up because Patrick Fraley showed up," Gaskins says. "People say that children pick their parents. This award picked Mr. Fraley."



TRAINING IS KEY TO CASTING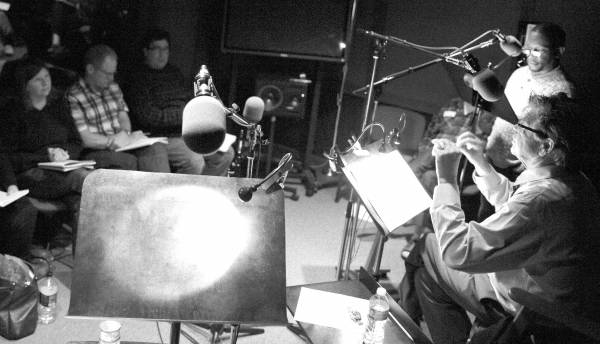 At Backstage,

Luke Crowe

, VP of Casting, notes "a strong relationship between actor training and casting.

"An actor's skill can always be improved and refined, and ongoing training is key to keeping an actor sharp," he says.

"For voiceover work in particular, the difference between an untrained talent and someone with training can be very stark. Casting directors will often have to make quick decisions while listening to dozens or even hundreds of voiceover submissions, so the voice actor has to nail the recording right out of the gate."

Crowe explains that this award highlights the importance of education to the acting community, and that Fraley's "tremendous career as a voice artist and his dedication to sharing his gifts and insights with other actors through his teaching is inspirational."



DEVELOPED 'DOWN UNDER'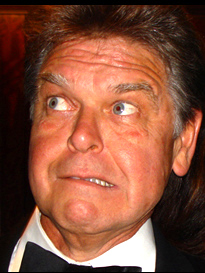 Born in Seattle, Fraley earned a Master of Fine Arts degree in acting at Cornell University and took it "down under" to Australia in 1974, where he performed classics with a theater company, appeared in a movie, and toured the outback with his own theater company.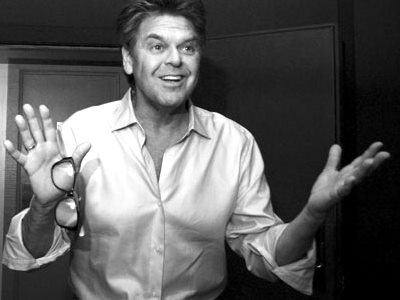 It was in Australia, Fraley says, that he learned the skill of creating, performing and teaching voice over. He broke down the character voice to its elements and developed a program to deconstruct and teach the art of character voice acting.

When he returned to the U.S., Fraley's long career creating characters for animation began at Hanna Barbara in Los Angeles.



SO, WHAT'S PAT SAY NOW?



In advance of the

That's Voiceover

award ceremony and interview,

VoiceOverXtra

couldn't resist asking ...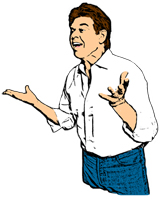 Q: Pat, you have a stellar career in voice acting and have accomplished SO much. Why also teach VO? Some would say you're training the competition.



PF:

I have taught my entire career. While some may view this as training competition, I have always approached teaching as another way of living through people and characters. When I watch or listen to a student of mine excel in a film or TV, I delight in my influence in their work and take ALL the credit.

Q: What is the single, top reward you feel in teaching voice over?



PF:

We all are meant to serve. Teaching is a respite from self-absorption - something I have struggled with my entire life.That's my mom's fault. She told me I was special when I was three years old, and I went about proving her right. That can be a burden.



Q: A comment about being chosen for the Backstage Vanguard Award for Education?





PF:

It is a unique award inasmuch as it recognizes a person who is on the forefront of a craft. "Vanguard" is a military term for those who are the first in battle.They are fearless or stupid. I'm a little of both.

Congratulations, Pat Fraley!



LEARN MORE ...



Here's where to click for details about Pat Fraley and the upcoming events:



Pat Fraley

: www.PatFraley.com


Pat Fraley's career and credits

: http://en.wikipedia.org/wiki/Pat_Fraley



That's Voiceover!™ Career Expo

: www.thatsvoiceover.com


Voice Arts™ Awards Gala

: www.VoiceArts.org



Your Daily Resource For Voice-Over Success