---
Voice Actor Survey: How's Business?
Help Spot What's Happening Today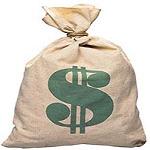 As we're bombarded daily with scary news about the economy, voice actors wonder how actual conditions are affecting everyone's business.
VoiceOverXtra – the voice-over industry's online news, education and resource center – initiated an industry survey today to find out.
Titled, "How's Business Lately?" the survey's intent is to inform and to help everyone navigate these tough times.
"Voice actors are encouraged to share recent experiences and comments in this anonymous survey," says John Florian, VoiceOverXtra's founder and webmaster. "And answers cannot be correlated to anyone personally."
Results will be tallied and published soon on VoiceOverXtra, and also emailed to all newsletter subscribers.
"The survey results will benefit everyone," Florian adds, "because participants are invited to share the actions they are taking now to prepare for whatever is ahead – plus advice for others to succeed in voice-overs today."