---
Hiring Professionals To Promote
You? How To Choose Wisely ...
By Janet Ault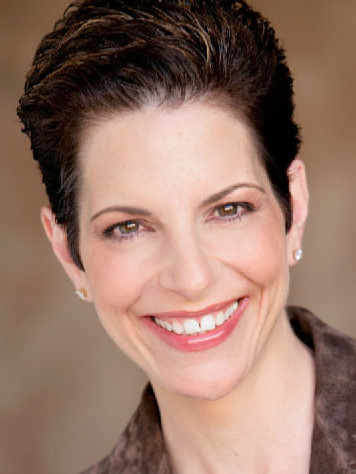 The voice-over industry is in full bloom with many projects out there - from narrations to commercials.
But no matter how talented you are as a voice actor, without the right marketing strategy and the right people to represent you, success in the voice-over industry will remain a dream, despite how much you have practiced and trained.

Speaking of the right marketing strategies and the right people, hiring professionals to promote your services may be just the ticket to getting those commercial and television promo projects you have been seeking.
Of course, you can promote yourself in a number of ways - posting your services on the Internet, making demos, etc.
But the truth is, even with the flashiest web site and talent, without the appropriate connections, your chances to nail those projects will be slim.
BUILD YOUR NAME

You have to build yourself up and get your name out amongst the industry. Getting a marketing firm to project a positive and bankable image can do wonders, even if you are a beginner in the industry.

A marketing firm's main priority is to create positive buzz about you and your services, and ultimately get clients to think about you and what you have to bring to the table.
Once that influence is established, a marketing firm can attain and maintain a sense of goodwill and understanding between you and your target market.

However, hiring a marketing firm can strain your bank account.
This means that you should always consider value for your dollar when choosing a company to market your services.
You should also acknowledge the fact that hiring a marketing firm won't give you a guarantee of success. Browsing over the companies you consider hiring is imperative.
SOME POINTERS
A good and reliable marketing company:
Will be honest about your chances of successfully breaking into your target market.
Will measure you against your competitors and give you realistic expectations from the start.

Has a good and strong link to various media outlets.
You should also pick a company that is well-versed in your line of work.

While a PR firm is all about public image and reputation management, a marketing firm helps you scheme your business strategy and organize your marketing plan.
Basically, they are the ones who determine the best time to sell a product or service and how to efficiently go about doing it.
The marketing experts are also the ones who strategize how to convince the target market to buy what their clients are offering.

Advertising is one marketing strategy that never fails to grab attention.
In the voice-over industry, advertising can take the form of recording and distributing demos, creating portfolios and resumes, and attending networking events.
Advertising helps you establish a brand that represents you and what you can bring as a voice actor.

Online advertising is quite popular. However, simply putting up a web site and linking with other people is not enough. A marketing firm can do collaborative campaigns and utilize channels you never knew existed.

Article distributions, video posts, and email marketing are just some of the avenues a marketing firm can pursue to help you boost your voice acting career.
Nonetheless, while hiring a marketing company is very helpful to your career as a voice talent, you still need a professional that can represent you and your services at the most personal level - an agent.
If you are considering getting an agent, browse over the list of agents registered with
AFTRA
and
SAG
(the two actors' unions).
A good indicator of a reputable agent is the number and quality of clients he or she holds. However, you still need to research each agency. Cross-checking several voice talent agencies can help you discern whose services you want to employ.
There are very reputable non-union agents, as well - especially in right-to-work states.

For a beginning voice actor, getting the services of a PR firm may not seem to be a logical move for the time being.
If you are still struggling to etch your name in the industry, you need more than a stack of business cards to get yourself some amount of exposure.
That said, there are still low-cost things you can do to promote your brand of voice acting.

For one, when you are attending a voice-over seminar or a voice acting conference, it is absolutely necessary to mingle with your fellow actors and casting directors.
If asked about current projects, by all means, let them know with confidence and gratitude. Let your networking message be, "How may I be of service to you?"

Sponsoring an industry-related event is a surefire way to get noticed, too.
Another is offering lessons and seminars as part of your marketing plan. This is particularly useful if you are a gifted public speaker and you have a deep understanding of the industry.
ABOUT JANET ...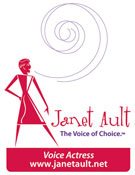 Janet Ault, "The Voice of Choice," has been working as a voice over actor for many years, with hundreds of voice-overs to her credit in all types of media, including radio, television, e-learning, corporate industrials, voice messaging and voice prompts, audio tours, store-casting, jingles, interactive kiosks, characters, animation, and radio imaging. In recent years, she has also enjoyed success as an on-camera talent.

Your Daily Resource For Voice-Over Success