---
'Will A Pre-Amp 'Tube' Warm
The Sound Of My Voice?'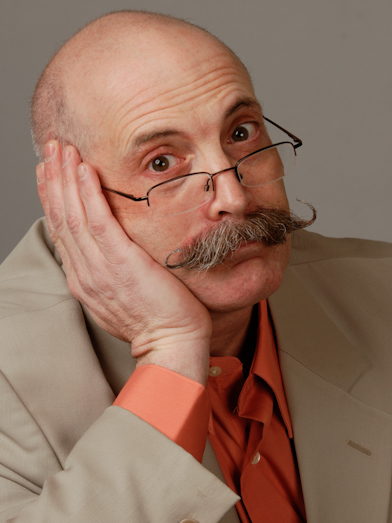 !
By Dan Lenard
Voice Talent &
Home Studio Master
I get a few questions every now and then regarding mic pre-amps.
Personally, I think that if you have a good mic and a digital interface with a built-in pre-amp, that's all you need - unless you have a mic with a very low output, like the RODE line of mics.
However, the RODES are still good mics. But I digress.
WARMS THE SOUND?
Today I got a question about a mic pre-amp with a "Tube" drive. I was asked if that would add any "warmth" to their sound?
Warmth? Throw a blanket over yourself.
Seriously, if you feel you need a primary mic pre-amp, and you want to add warmth to your voice recording, your question should be, "Would I need a 'tube' pre-amp?"
WHAT TUBE DOES
A tube will emphasize and amplify the lower frequencies of your voice.
Some excellent (and expensive) studio condenser mics still have a tube built-in. That's to give a very sensitive mic more output.
They come from a day when that was one of the ways you amplified things in the analog world - before 1985 or so.
But today we have software that can help you emulate the sound of any good microphone with a less expensive one, and add that "warmth" if a client requests it, in post production, using a parametric equalizer. (Use the "warm" pre-set.)
NOT TRUE YOU
Remember, once you record a sound on disk, it's there forever.
By using a tube driven pre-amp, you're not creating a true representation of your voice as others hear it. You'll be hard pressed to EQ your sound back to "natural."
So I guess what I'm saying is the that the idea of "Warm Sound" as an improvement over your real voice is nonsense.
You're not broadcasting on FM radio in 1972. (Which is what a tube is supposed to emulate).
BEST: CLEAN SOUND
Again, what producers and engineers are looking for is "Clean" sound.
The "tube," a Chinese built 12AX, is designed to add warmth to guitars and maybe for some music vocals as a "period" sound effect.
But adding "warmth" via an old radio tube to your voice only makes you sound muddy. You want to sound like you!
THANX MAX
Now I remember my Uncle Max being a real audiophile back in the 60's.
He had a totally tube-driven Fisher amp. I remember seeing the glow of those tubes and being drawn to it.
Today, in my studio, I have an old 1938 FADA floor console radio that still works! Totally tube driven. Sounds nice and m-e-l-l-o-w.
But for voice over? Save your money.
STEAK OR SIZZLE?
Manufacturers putting tubes in their pre-amps are selling a concept and a gimmick.
They even go so far as to put an LED under the tube to make it look like it's glowing brighter and "oranger" than it really is.
That alone should tell you something. Selling the sizzle instead of the steak.
Dan Lenard is a veteran radio personality, educator and voice talent - accredited by Society of Accredited Voice Over Artists (SaVoa), and serves on the SaVoa Advisory Board. As the

Home Studio Master

, he is a sought-after consultant - often solving problems by phone and email correspondence, and teaching in

VoiceOverXtra

webinars.

Your Daily Resource For Voice-Over Success