---
New Social
Networking Site Sizzles Online
For Voice Actors:
'I Rock The Mic VO.com"
By John Florian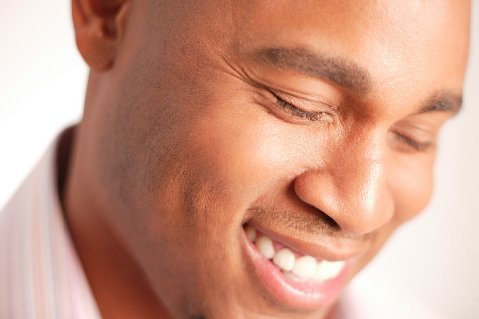 A new social networking web site has launched in cyberland for voice actors - and we mean specifically for voice actors.
Say hello to your new web friend: I Rock The Mic VO.com, the brainchild of Miami-based voice actor Rick Party (pictured).
In the mode of Facebook, LinkedIN and others, this entry provides more - pulsating with energy,
allowing demo uploads to profiles, blogging - and, of course,
plenty of chat, chat, chat.
"I saw a need for VO talent to get together and showcase their talent, but the other networking sites made us fair weather friends," says Party. "We'd make others our friend, and that was it. No networking. No nothing.
"We're very proud of the work we do, and had no one to share or showcase it with until now," he says.
Lauched recently, membership is growing fast and stands at 115 as of this writing. You'll likely recognize many names here.
ABOUT RICK
Party also manages an active VO career. Clients include HBO Boxing, INDEMAND, Sony Pictures, Universal Home Entertainment, Disney, Pizza Hut, Toyota, BET - and he's the signature voice for more than 40 stations worldwide, including Los Angeles' 93.5 KDAY.
Party is also founder and CEO of Sizzle Productions, where he posts his demos and showcases other talent for hire through his company.
VoiceOverXtra asked him for a brief bio:
"My career started as a radio personality 25 years ago in Chicago," Party explains. "After working on-air in cities such as New York, Chicago, Miami, Dallas and Atlanta, radio and I amicably divorced - but I had grown tired of her long ago.
"Represented by the William Morris Agency in New York City, moonlighting as the signature radio imaging voice for over 50 stations at that time - and after my failed attempt at morning radio in New York City, I took the leap of faith into voice-over full time.
And to "sharpen my skills," he adds, Party enrolled in acting classes and received personal voice-over training from voice pro Rodney Saulsberry and at the Voiceover Academy in New York City.
To see what the new networking sizzle is all about, visit www.irockthemicvo.com - and say hello to new friends!