---
Voice Over Demos: Do's & Don'ts
To Catch An Agent's Attention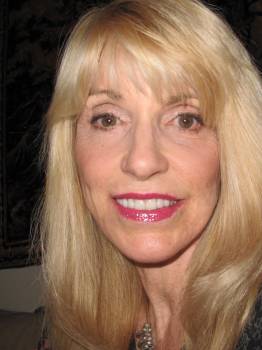 By Lani Minella
Voice Actor & Coach
Demos are a necessity to get an agent, since most clients don't search demos to find a specific need for a certain gig.
If they do, that's insane and bad for us voice talents who can't put
everything
we do on a 1.5-minute demo.
For example, if they are looking for a suave French spy and you don't have it on your demo, they won't presume you can do it.
That said, since I often get talent sending me demos or links to theirs as a way to get into my talent pool, let me try to help with a few helpful insights.
1. Demos have limits
. You could be a lot better and have more potential than what I hear on your demo. Demos can be self-limiting.
Or worse, they can turn someone off if done poorly. And if done well, you better be able to deliver the goods instantly. You don't get rehearsal time and do-overs in a session.

2. Demos don't reveal all
. I can't tell how long it took you to perfect the voices or get your takes right, or how directable you are, or what kind of persona you have by listening to your demo.
3. Don't rush out demos
. If you took a class or two and spent substantial money which might have included getting a produced demo in the end, you may or may not be able to live up to your demo when faced with a real job.
Better put, if you don't have good enough voice control, or you can't stay in character, or you can do a voice but you can't act, or you aren't accurate when cold-reading copy, maybe you should concentrate on perfecting and expanding your abilities before rushing out and slapping a demo on as many desks as you can.

4. Start with a bang
. Start your demo off with a bang. Catch attention in the first five seconds.
Don't go back and forth between two voices and try to do voices the industry wants.
And don't do impersonations that you label unless you are 100 percent spot on. If your Elvis Presley voice produces an interesting character, play with that instead of saying "Thank you. Thank you very much," as a bad Elvis.
5. Watch the clock
. Keep your demo no longer than a minute and a half, and if you can't supply totally different good choices to fill that time slot, don't try.
Leave people wanting to hear more instead of leaving them thinking, "Yeah yeah, heard that voice already."

6. Beware of imitations
. If you're a guy and don't sound like Sam Elliot, don't put western cowboy voices on your demo.
And if you're a girl, forget being another one of the hundreds doing a wicked witch, "I'll get you and you're little dog, too."
Try to do something different, or if it's one of the latter, or even a pirate, say something funny and clever.
If you make a client chuckle while listening, you get bonus points and they'll think you're fun to work with.

7. Seek inside help
. Unsolicited demos sent to anyone, especially agents, seldom get listened to.
And if all you do is email someone saying, "Go to my link. I'd love to be part of your talent pool," they'll see your email as cheap spam.
They'll be thinking, "The nerve - like I have nothing better to do than go to your site, when you obviously didn't do anything to personalize your email or find out anything about what makes me or my agency tick."
Usually, the way to get an agent to listen to your demo is to have a buddy who is already repped by that agent to introduce you with plenty of kudos.
8. Production quality counts
. Production value can matter with a demo. You don't have to pay top dollar to get an engineer to do it for you, if you know how to cut and paste background music or just a taste of different sound behind each of your clips.
Make it sound like it was taken from an actual production instead of you sitting in front of your mic at home. If you can't change the music, leave it off.
By putting one track under all your change-ups it proves once again that it's not from a perceived production.
9. Commercials
. Always do national tag lines or spots - nothing sounding local with a city or local location mentioned.
If your mic sounds decent and you put a bit of music behind "Today shop at Sears," no one will know you didn't actually do that spot.
10. Separate by category
. Do as many separate demos as you want by category: commercials, promos, animation and characters, game demos, interactive voice responses (IVRs), tutorials, narratives and documentaries, dialects, audiobooks.
Keep them short and sensational rather than long and mediocre.
11. No stories
. Unless you're doing an audiobook demo, try not to tell a story like: "Once upon a time there was this frog, 'ribbit, ribbit,' who met a fairy, 'Goodness me, a frog!'"
For character demos, slap totally different sounding stuff together in five- to 10-second increments. And if you don't have a lot of characters, make a 30-second demo.
ABOUT LANI ...
Lani Minella is president of Audiogodz Inc., which since 1992 has provided a one-stop shop for voice acting, directing, casting and writing with over 500 titles from computer games to animation, commercials to documentaries, and audiobooks to tutorials - and even the voice of the Prius navigation system. In voice acting, her four octave range covers any age, gender, creature or dialect, and she has wide diversity of expertise as a casting director, game designer, creative director, copywriter, on-air talent and stage and screen actor.
Email:
lani@audiogodz.com
Web:
www.audiogodz.com
Voice Over Coaching:
www.audiogodz.com/classes/coaching.php

Your Daily Resource For Voice-Over Success