---
AUDIOBOOK AWARDS
See Nominees for

Audiobook Of The Year


&

Distinguished Achievement In Production



April 11, 2012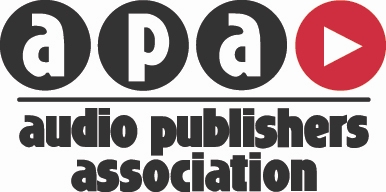 (VOXtra) - The Audio Publishers Association (APA) today announced four finalists for the prestigious

Audiobook of the Year Award

and four finalists for the

Distinguished Achievement in Production Award

.

The winners will be named and honored at the

17th Annual Audies® Gala and Awards Presentation

on Tuesday, June 5 at The New-York Historical Society in New York City.



FOR AUDIOBOOK OF THE YEAR ...



The four titles in the running for the 2012 Audiobook of the Year Award are:


American Gods: The Tenth Anniversary Edition

, by Neil Gaiman, narrated by Neil Gaiman, Dennis Boutsikaris, Daniel Oreskes, Ron McLarty, Sarah Jones and a full cast (HarperAudio)

Bossypants

, written and narrated by Tina Fey (Hachette Audio)

Go the F**k to Sleep

, by Adam Mansbach, narrated by Samuel L. Jackson (Audible)

Steve Jobs

, by Walter Isaacson, narrated by Dylan Baker with an introduction by the author (Simon & Schuster Audio)
The Audiobook of the Year Award recognizes the audiobook that, through quality, innovation, marketing and sales, has had the most significant impact on the audio industry, explains the APA.



FOR DISTINGUISHED ACHIEVEMENT ...



The four titles selected to compete for the 2012 Distinguished Achievement in Production Award are:


The Mark of Zorro

, by Yuri Rasovsky, narrated by Val Kilmer and a full cast (Zorro Productions, Inc., and Blackstone Audio, Inc.)

She Walks in Beauty: A Woman's Journey Through Poems

, selected, introduced and narrated by Caroline Kennedy and a full cast (Hyperion Audio)

The Watch That Ends the Night: Voices from the Titanic

, by Allan Wolf, narrated by Michael Page, Phil Gigante, Christopher Lane, Laural Merlington and Angela Dawe (Candlewick on Brilliance Audio)

The Witches of Lublin

, by Ellen Kushner, Elizabeth Schwartz and Yale Strom, narrated by Tovah Feldshuh, Neil Gaiman, Simon Jones, Barbara Rosenblat, Elizabeth Boskey, Joanne Borts, Yelena Shmulenson, Joyce Feurring, Tim Jerome and a full cast (SueMedia Productions)
The Distinguished Achievement in Production Award is presented to an audiobook that demonstrates excellence in all areas of production.

"This year has truly shattered the sound barrier," says

Ellen Myrick

, Chair of the Audies judging committee, citing the record number of submissions and high quality of nominated titles in all categories.

"This year's finalists have most certainly won new fans to the format by the thousands."

For information about the Audie Awards the Gala on June 5, visit the APA website: www.audiopub.org.



Your Daily Resource For Voice-Over Success