---
VOICE ACTING
Can You Make Toys Talk? Build
A Repertoire For Continuing Work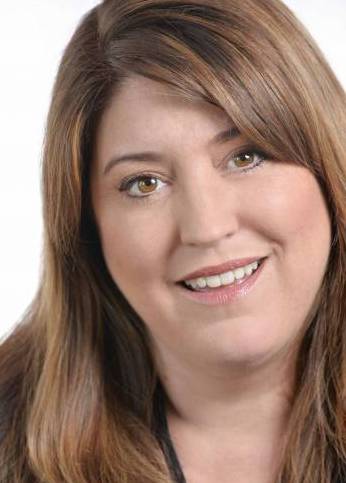 By Amy Rubinate


Voice Talent, Casting Director & Deyan Institute Teacher



Still dazed with happiness, I pulled over to the side of the road and called my husband.

"I can't believe they just paid me to sing

She'll be Coming 'Round the Mountain

!" I told him. He agreed that after many years of waitressing this was, indeed, a dream come true.

"Talking Toys" changed my life. A decade ago I was cast as Tad, a

LeapFrog

main character, for toy/interactive products. I inherited the job from an 11-year-old boy whose voice had changed; he no longer sounded like a 3-year-old boy frog. So I stepped in.

I like to joke that I stole some of my best jobs from little kids (the squirrelly boys' chorus who sang in the background of

Spykids

was replaced by a chorus of grown women – and the job got me my SAG card). But it was the

LeapFrog

gig that changed everything.



QUIT MY DAY JOB!



After I was given the casting director's email address, I waited an entire month to submit to

LeapFrog

. Now, when I look back, I'm not sure why. But I like to attribute it to the power of intuition, because one day I just knew I had to submit immediately, and I sent in my demo.

The next day they called and told me they had just started searching for the voice of Tad, and asked if I would like to audition.

Several auditions and many adjustments to the character later, I had the job. I was on retainer for two sessions a week, and I was able to quit my day job.



WORK KEPT COMING



The thing I hadn't anticipated was that work begat work.

If I was there for a job, someone might run in and say, "Oh good, you're here. Can you audition for a new character?" So I ended up doing a wide range of character voices, singing in character, and narration for toys, video games and a picture books series.

Then I started working for other toy companies, and doing toys and games based on existing products like

Pokemon

,

My Little Pony

,

Clifford the Big Red Dog

, Disney's

Wall-E

, etc.

Singing in character or as a young mom became a large part of my work, in addition to the character voices. This work became a cottage industry for me, and a large part of my income. Then I branched out into video games and other character animation.



BUILT A REPERTOIRE



What I didn't realize was that the character voices I was developing and exercising regularly would become a base from which I would build every character in my repertoire.

Finding a comfortable, flexible vocal placement for Tad led to my doing the raspy-voiced angry young man Tonio for the

Phantasy Star Universe

video game series. Because I'd found a vocal placement comfortable enough to use for hours, I was able to adapt that to this more challenging character, with a slight adjustment.

Years later, in my audiobook narration work, it's easy for me to voice a wide range of male characters because I already know how to voice a "male" sound. I dip down in pitch for the laconic cowboy, add a bit of rasp for a villain, and bring it up into my nose for the annoying teen. And I always laugh at the thought that every romantic hero begins with … Tad.



NOW CASTING



I've been a casting director for toys for about five years, most recently with

Deyan Audio

's toy branch,

Game Changer Studios

.

There are so many things that you don't always learn as a regular character animation actor that you need to know in the toy industry. For instance:

Handling concatenated phrases,

The phonetic alphabet,

Keeping the character immediate while employing good diction for educational toys,

Adapting your sound for the target audience (eg: your "mom" voice will sound more gentle and melodic on a product for babies),

Voice matching and singing in character.
There are certainly many jobs for voice actors who excel at this work and bring characters to life!
--------------------


ABOUT AMY


Amy Rubinate is a casting director for Deyan Audio's Game Changer Studios, a voice actor, and an award-winning audiobook narrator. A veteran of hundreds of toys, video games, commercials, and writing and producing for children's television, her work has been featured in the

San Francisco Chronicle

and reviewed in

The New York Times

.

On Saturday, June 14, she hosts "Voices for Toys/Interactive," an all-day class on techniques for voicing for toys, at The Deyan Institute in Northridge (Los Angeles), CA. For class details, please visit www.deyaninstitute.com/vo.html.

Email: amy@amyrubinate.com
Web: www.amyrubinate.com



Your Daily Resource For Voice-Over Success