---
VOICE-OVER CAREER
Voice-Over Is NOT Easy Money - Success
Follows Hard Work And These 'Must-Haves'

March 28, 2018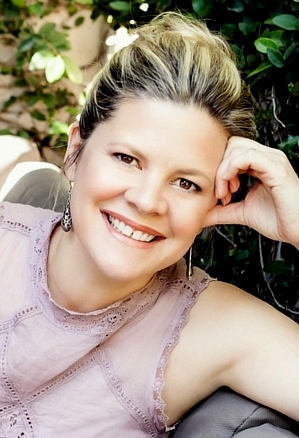 By Natasha Marchewka


Voice Actor & Course Creator



However we define success, it IS attainable in voice-over for those willing to do the work. Investing time, effort and energy can get you there.

But beware this marketing lie:

"You TOO can be a voice actor, recording scripts from home, making LOTS of money, just like that. Jump on the bandwagon!"



The voice-over industry is NOT easy money. From my many years in this industry, I have found these "must-haves" for one to succeed ...



1. Talent.

Enough said.



2. Voiceprint.

This is the sound of your unique voice. One of my voice-over coaches,

Marc Cashman

, explains voiceprint as,

"The vocal equivalent of a fingerprint. Everyone's voiceprint is unique."



3. Passion.

You have it or you don't. There has to be passion for the work, or it won't "click."

4. Sweaty Equity. There is no dramatic success without working at your business - A LOT. Everyone works their tail off, right from the beginning.



5. Technology.

If you know your way around equipment, editing, sound and sound proofing, or computer technology (i.e., administration and social media), you will be at an advantage.



6. Professionalism

. If you understand how to be professional you will have a leg up with how to land and keep clients. And, while an agent is good to have eventually, business skills and abilities are vital.



7. Stamina.

I have to strive for this regularly, but the truth is, if you are juggling voice-over with another full-time job, inside or outside of the home, the job of running your own business is always a pressure cooker. Even if voice-over is your full-time gig, reading for more than three hours in a row requires stamina. Trust me on this one.

8. Intelligence. I'm pleased to say that I keep clients because I know how to handle a lot of pressure-filled situations. While there are other qualities that will allow for that, being smart really helps!

9. Time Management Skill. Are you able to prioritize really well? For example, is auditioning on the voice-over marketplace sites worth it? Is blogging worth it? What is worth investing time, money and energy into?



10. Money.

As mentioned by many people in this business, you don't need a lot of money to start. Absolute super-bonus!! However, if you want to move ahead quickly, it can cost you. Coaching, workshops, conventions, quality gear, top-notch marketing – all costs.

11. Plus ...

business administrative skill,

marketing and social media marketing ability,

great communication skills,

an excellent grasp of English pronunciations, grammar and punctuation (if you are working with English),

script reading ability,

presentation skills, and

the ability to maintain consistently good vocal health.
Today, there is more work out there than ever due to the benefits that technology provides. Voice-overs are required much more frequently because of our ability to "broadcast" from our computers, among other things.

So opportunity abounds! And the talented and initiated will survive.
-------------------------


ABOUT NATASHA


Broadcast and non-broadcast, Natasha has recorded 10,000+ commercials and voice-over projects over the past 12 years, including Adventures by Disney, ZipRecruiter, and Electrolux. With a Bachelor's degree in Radio Television Arts, several years of singing jazz in New York City, and many, MANY jobs paying her dues, she started her voice-over business as an eager entrepreneur. She's also a prolific list maker, which has helped her move her business and family to three different countries. Her course offerings from

Master VO To-Do List

helps working voice talent get their business on track.

Email: natasha@natashamarchewka.com
Voice-Over Web: http://natashamarchewka.com


Master VO To-Do List

Web: http://votodolist.com

ALSO ENJOY THESE

VOICE-OVER CAREER

ARTICLES



Your Daily Resource For Voice-Over Success