---
IN NEW YORK CITY
Going To APAC & The Audie Awards Gala
Next Week? Johnny Heller's Unofficial 'Guide' ...

May 22, 2014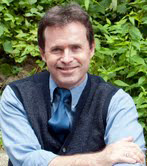 Note: Who can resist the humor of popular audiobook narrator Johnny Heller? He's a panelist at

APAC

(May 28) - and at the

Audie Awards Gala

(May 29) Johnny will learn if his 2014 Audie Award nomination will add a trophy to his growing collection.

Sponsored by the

Audio Publishers Association

(APA), both events are in New York City. Attendance to APAC is "sold out," but tickets to the

Audies Gala

are still available - click here for info.

Following is an abbreviated version of Johnny's recent blog about the upcoming events - virtually an unofficial guide to audiobook week in the Big Apple. A link to the original blog is at the end of this article.



By Johnny Heller




Audiobook Narrator & Coach



So youíre coming to New York City for

APAC

(May 28)Öor the

Audies Gala

! (May 29) ... or maybe just to get a nice lean corned beef on hot rye with a pickle and some kosher mustard and maybe a cream sodaÖ..mmmmmm.

Why arenít you here yet?



In the interest of community relations and all around good guy-ness, I am going to tell you all about APAC and the Audies Gala so you will be prepared and able to fully enjoy yourself while visiting the Big Apple.







First off Ė what the hell is APAC?

Well, many think the letters stand for: "ACTORS PAYING ALOT of CASHĒ. And while this is true, they actually stand for: AUDIO PUBLISHERS ASSOCIATION CONVENTION.

Itís sponsored by the

Audio Publishers Association

(APA) and itís a convention so - APAC. Clever Ė no?

Itís a chance to learn things you didnít already know and/or validate stuff you already suspected you knew, but werenít sure about. Itís also a chance to meet some people youíve only heard of from

Facebook

rants.

At APAC will learn how to be an audiobook narrator or a better audiobook narrator than you once were. You will meet the "bigĒ names in the audiobook world Ė people who are still not making a living, but whom you want to emulate anyway because you havenít yet learned that there really isnít a lot of loot for the actor in this game.

Youíll meet all the audiobook producers - and guess what? This is the greatest thing Ė they are happy to meet you right back! They are approachable, personable and gracious.

You want to meet them and they want to meet you because itís possible that you will all work together one day.

WHAT SESSIONS TO ATTEND?

This year the APAC is divided into three sections:

Joint Sessions

Business Track

Performance Track
Even if you are a performer, you can go to a Business Track session and vice versa. In fact you probably should peek in on one or two of those and make sure the producers arenít having long discussions about how to pay you less money.

You can also raise your hand and ask a question of the assembled panel. Something like:

"Why the hell havenít you hired me yet? People say I have a nice voice ÖĒ



That should ensure more work for the rest of us. Click here for the APAC schedule.

EAT & GREET AT LUNCH

Lunch. This is when I like to show up.

Hereís the thing - there are a bunch of huge round tables and you sit down with people and eat lunch. Itís okay to sit with a friend or two, but try to sit with some people you donít know so you can meet them.

One year I sat next to some guy who just ate. He never said a word. Itís an audio convention! A convention full of yammerers, yakkers and chatterboxes, and this jerk says nothing. What a tool. Donít be that guy. (I usually try to sit next to

Rene Raudman

or

Chris Dukehart

cuz I think theyíre pretty.)

Also remember that the same sandwiches on one side of the room are the exact same type of sandwiches as on the other. Donít dilly dally about which table you should get your sandwich from. Just grab a couple of tasty ones and have at it.



NETWORKING TIPS (SORT OF) ...



If you find that you donít like your table mates - or they donít like you, you can move to another table but be discreet. According to

Miss Manner's Guide to Eating at Big Ass Conventions

, it is not polite to stand up and say:

"God! What a bunch of insufferable asshats! For the love of God! Stop talking with your mouths full! In fact, just stop talking!Ē



Of course, if you wish to make a scene and be remembered, try to shift the focus away from yourself.

I recommend slamming your fists on the table and loudly proclaiming this:

"What!? You people think Donald Sterling is a hero!? I cannot sit here with you any longer! Are there any real Americans in the room? May I dine with you?Ē



That way everyone thinks that the rest of the people at your table are jerkwads and they wonít know that you are one too until you go and sit with them and prove it.



COCKTAIL RUSH HOUR



The Cocktail Reception (5:15) is the perfect end to the day.

Hundreds of people dying for a drink and only two bars. So look forward to long lines and the curious tendency of certain people to stand right at the bar like it was an actual bar and not a wheeled table with some booze bottles on it that everyone else is trying to get a chance to visit.

It isnít a bar. No reason to hang out. Get your booze and move on so that other people can experience the joy of a gin and tonic in a plastic tumbler the way God intended after a long convention.



ETIQUETTE TIPS (SERIOUSLY)





1. Business Cards



Do not emulate the Japanese custom of handling troubles by cutting open your stomach and bleeding out until your pal cuts your head off - but do emulate their very wise custom of giving and taking business cards.

I advise against going around and gathering up business cards from everyone like itís a damn scavenger hunt.

Meet someone, get a feel (donít

cop

a feel though), and then politely ask for their card. I suggest you make a note on the card after the person moves on so you remember who they were.

Youíre going to have a lot of cards and no idea who-is-who otherwise. So make a note like:

"Damn, shoulda copped a feel.Ē



Hand out your card in a similar fashion. Donít pass them out like flyers for a car wash. Be smart about this.



2. Your Behavior



Itís true that I goof off a lot, but I do have a rule of thumb in business settings: treat others the way I would like to be treated.

Hereís a producer I would like to meet. Hmmmm. How would I like to be greeted if the roles were reversed? Answer that and then do it.

Remember, you have one chance to create a first impression. This is especially important if you happen to be an ass. You know you are an ass. Everyone who knows you knows you are an ass.

However, the producer you want to meet may not know it. Donít tell them! Hide your assiness - knowing full well it will reveal itself in time - and hopefully it wonít come into play until theyíve already made the mistake of hiring you.

3. Dress: Business Casual

This is a business meeting but it is not a necessarily a suit-and-tie affair. Business casual attire is called for, and do bring a jacket.

Speedos and flip flops are discouraged unless you have the feet for flip flops. Nobody except obese Germans on Floridian vacations should ever wear Speedos.

4. Convention Location

The

Javits Center

is conveniently located to be a long walk from anywhere in the city. A cab is called for.

Depending on where youíre staying, a Sherpa may be called for. However, if you want to do it easily and inexpensively, take a subway to 34th street and then transfer to the westbound 34th Street bus, which will take you right to the Javits Center.

When you get to the ugly monstrosity that is the Javits you will note that as you face the edifice there will be a left side of the building - conveniently to your left and a right side of the building Ė on your right. Enter the building through any door. The APAC Convention is downstairs on the right hand side.

Everything else is for the

BEA

(

Book Expo America

), which is worth a visit if you have a free day.










The

Audie Awards

are the Oscars of our industry, where judges do their best to give Audies to people who have already won Oscars.

The Gala is a posh affair, this year at the

New York Academy of Medicine

, that runs around $400 a person. For that, you get to see people dressed up really nicely. I think everyone looks smashing! And itís an open bar so pretty soon everyone looks just smashed! And why not! Itís like Prom for grownups.

There is excellent food and splendid conversation and, if I have anything to do with it, a quick presentation of awards.

Thereís a featured emcee - this year itís YA novelist

Libba Bray

. She opens the ceremony and then various narrators are called on to name the nominees and winners in each category.



Hilary Huber

and I get to do the Erotica and Romance winners, which should be interesting as Iím not sure anyone uses their real name.

Personally, I am honored to be named for Solo Narration - Male. I hope I beat out the movie stars but I dunno. Either way, after the ceremony, thereís more food and drinks.

So. Thereís your wrapup on APAC and the Audies Gala. I hope to see you in New York!
------------------------


ABOUT JOHNNY


Nominated for two 2014 Audie Awards, Johnny Heller has recorded nearly 400 audiobook titles, touching on almost every genre, and is especially praised for his adult, personal development, history, comedy and childrenís book narrations. He is a 2008, 2009, and 2011

Best Audiobook

winner, a 2008 and 2009

Publishers Weekly

Listen Up Award

winner, a 2005 and 2009

Audie Award

winner, and a double Audie nominee in 2012. He is among the top 50 narrators of the 20th century selected by

AudioFile Magazine

, and a multiple Golden Earphone Award winner.

The Library Journal

says Johnny has "the voice of a master storyteller.Ē

AudioFile

Magazine

calls him "the best narrator for childrenís books around.Ē His narration skills led the

School Library Journal

to say, "Listening to Heller is so much fun itís difficult to imagine simply reading the book.Ē And AudioFile says "Heller makes nonfiction as thrilling as any action-adventure.Ē

Email: mrjohnnyheller@gmail.com
Web: www.johnnyheller.com
Original Blog about APAC and Audies Gala: www.abbreviatedaudio.com/for-the-hell-of-it-vol-6-no-2/
Audio Publishers Association: www.audiopub.org



Your Daily Resource For Voice-Over Success