---
Marketing: The Art and Science
of Self-Promotion / Part 1 - Why Do It?
By Tom Dheere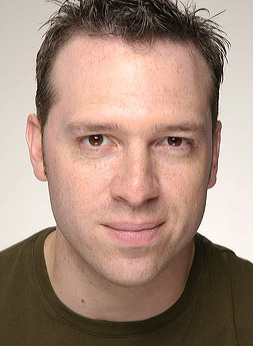 About eight years ago, agents started sending me out on voice-over auditions. I'd walk into the room and see anywhere from five to 50 guys sitting around, waiting to show Casting Director X their stuff.
They sounded just like me, were just as talented as me, and had as much experience as me, if not more.
I'd go in, do my thing, and get out of there as fast as I could. I didn't talk to anybody because I thought the other talents were the enemy and I was too intimidated by the casting director to say anything besides "Hi" and "Bye."
Also, I had to rush back to whatever miserable restaurant job I had at the time. Needless to say, I didn't get much work.
WHAT'S WRONG?
This went on for more years than I care to admit. I was extremely frustrated.
At one point it occurred to me that nobody outside of my friends and family was interested in my success.
Even the agents who were sending me out didn't seem to care. To them I was just another cow in the herd, hoping I could fetch them a buck or two if they tossed me at enough auditions. I had ceded control of my career to them.
That, my friends, is a fool's action plan! I knew that things had to change.
CAREER-SAVING EVENTS
Just when I was ready to give up, three events changed my career forever:
First, I started reading all kinds of self-help material.
The biggest influences were Stephen Covey (of Seven Habits fame) and Robert Kiyosaki (author of the Rich Dad books). Their books taught me the value of being proactive, both in life and at work, and being smart about what assets I have.
Second, I heard about Voiceovers Unlimited, a great Manhattan-based company run by the Duckworth family.
They offer 10-minute interviews with agents and casting directors, as well as a variety of useful classes and seminars. The interviews taught me that agents and directors are ordinary people just looking for talent.
I got comfortable in front of them and became more relaxed at auditions. Naturally, the quality and quantity of my auditions increased.
The marketing seminar that Dan Duckworth teaches was invaluable! It taught me to think like a business.
HELPING COLLEAGUES
Third, I started getting random phone calls from people I had met along the way.
They were asking me strange questions like, "Do you know any female jingle-singers who can sight-read?" or "Can you help me rustle up a crowd for my stand-up gig?"
The funny part was that my answer was almost always "Yes!"
I had collected a sizable contact list, and starting sending out mass emails to help my colleagues. As a result, some of them got paying work!
IT'S UP TO YOU
These events made me realize that I am solely responsible for my success.
The only person who is going to "get my face out there" is me.
Armed with that knowledge, I dived into the fascinating, challenging, and rewarding world of self-promotion.
So what's the goal of self-promotion? The goal is to establish and develop strong, long-lasting relationships with both potential and existing clients.
You want:
you on their minds and in their hearts,
your business card in their Rolodex,
your demo on file,
your Christmas card on their fridge.
Do anything you can to put yourself out there as boldly, professionally, and positively as possible.
In my next VoiceOverXtra.com marketing column, we'll discuss the science of self-promotion!
Tom Dheere is a full-time voice-over talent as well as a freelance actor and writer. Recent VO credits include the Daniele Steel audiobook Amazing Grace. He is also the moderator of The Good Karma Network - an online entertainment industry support group, and is writing Project T.E.R.R.A., a computer-animated web series.