---
FROM TERRY DANIEL
Take A Break, Putting Voices To Names:


4th Annual Voice Talent Holiday Greeting
December 2, 2013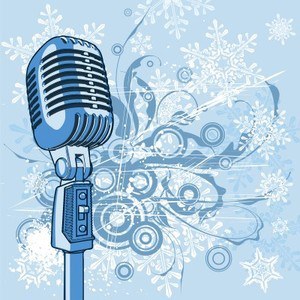 (VOXtra) - Each year the message grows ... and it's ever all the more fun.

Voice talent / trainer

Terry Daniel

today released his

4th Annual Voice Talent Holiday Greeting

- a compilation of whimsical and serious holiday greetings from voice talent worldwide.

"You guys did great. I received a lot of creative submissions this year," Daniel says. "Sit back, grab a coffee/tea and enjoy, because it's lengthy!"

Indeed! We count 77 different voice actors in the message - some with multiple characters - plus ensembles. It's 27 minutes of fun, especially when you follow the list below, placing voices with the names you probably know from social media.

Thanks, Terry and our VO friends, for another holiday delight!

IN ORDER OF APPEARANCE ...

Joe Cipriano

Terry Daniel and Jordan Reynolds

John Taylor and his father, Ted Taylor


Trish the Dish Basanyi

Lee Gordon

Andy Barnett

Voxy Ladies

Justin Barrett

Andy Boyns and Mehmet Onur

Doug Turkel

Bobbin Beam

Lauren McCullough, Jackie Fell and Dan Friedman

Chuck Davis

Natalie Stanfield Thomas

Peter Bishop

Jodi Krangle

John Florian

Jen Knight and Lyla Sage

The Three AMIVOS - Mike Pongracz, Dave McRae and Garnett Williams

Tom Dheere

Sean Caldwell

Jill Goldman

Heather Costa and Family

Derek Chappel and family

Cliff Zellman and the Dallas Voice Acting Meetup Group

Christian Rosselli

Beth Stewart

DC Goode

Kelly Buttrick

Joe Pike

Karen Rose Richter

Bob Stephenson

Ron Levine

Vanessa Hart

Chris Mezzolesta

Dave Courvoisier

John Florian

Ratana Therakulsathit

Paul Strikwerda

Scott Reynes

Liz De Nesnera

Andy Mack

Mike Elmore

Erik Abraham

Mike Walton

J. Christopher Dunn

Karin Allers

Diana Birdsall

Sandy McKee

John Zadikian

Fran McClellan

Randye Kaye

Nancy German

Paul David Lee

Jean Habrukowich

Chris Vaber

Philip Matter

Peggy Tisone

Frank James Bailey

Bettye Zoller

Linda Joy

Todd Etheridge

Sariann Monaco

Jerry Reed

Lori Berman

M. Lewis Sauerwein

Debbie Jackson

Darren Altman

Patrick Corbett

Ron Whitemore

Scott Fortney
---------------------------------------------------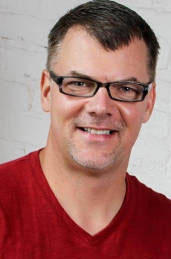 ABOUT TERRY

Terry Daniel has been in voice overs for more than 20 years, today specializing in technical and medical narration. He volunteers his services for

ASPCA

- the American Society for the Prevention of Cruelty to Animals, and is managing partner and creative director for the

Voice Over Club

, a voice over training organization.
Training: www.universalvoicetalent.com/votraining.htm

Your Daily Resource For Voice-Over Success