---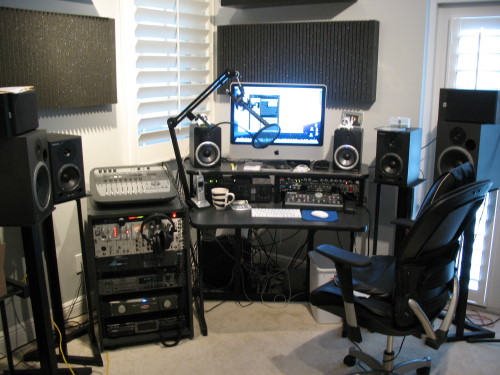 In an upstairs spare bedroom, this cool gray Florida studio has moveable bass traps to keep everything "dead silent."
Ed Victor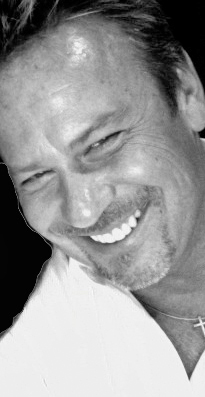 I have had the benefit of being in the advertising industry for the past 18 years or so. My voice-over career has paralleled my advertising career.
While doing voice work on the side, I was also a writer, producer and creative director for several major advertising agencies based in Detroit, including J. Walter Thompson, Young and Rubicam, and McCann Erickson.
The big agency experiences afforded me the opportunity to work with some of the best voice talent, and at some of the very best recording studios in the business - from New York to Chicago to L.A.
I was able to take all that studio experience and the knowledge I garnered from all the people I met along the way - from the engineers to the talent themselves - and condense it to something that works for me.
ENGINEERS' ADVICE
My studio is in a spare upstairs bedroom in my home in West Palm Beach, FL. It is soundproofed with Auralex on three walls, with moveable bass traps to surround me when I record.
iMac 2.8GHZ with 26" screen (Runs dead silent! That is key.)

Pro Tools 002 Digidesign board, running 7.4 with Source-Connect

Avalon tube compressor

DBX mic pre-amp and processor

Focusrite Voice Master Pro

Musicam CDQ Prima ISDN processor

Sennheiser Shotgun microphone and Neumann TLM103

Event, Roland and M-Audio monitors; Polk subwoofer
I acquired all this gear by continually checking in with the engineers I have known and worked with for all these years.
Studio engineers are generally great sources of information on what works and what doesn't!
WINS FLORIDA LOTTERY (GIG

)
Recently, I was hired to do all the voice work for the Florida Lottery. I recorded in Miami at a studio called Outpost Audio. The booth was dead silent and the microphone was a Sennheiser Shotgun – the same one the big movie guys use in L.A.
I couldn't help myself and broke into my best Don LaFontaine.
The door was open and the ad agency in the next room overheard my impromptu – and called me for an audition right there on the spot! (Sorry Don, you get enough work!)
So I had to get that microphone for my own studio and bought one the next day on eBay.
I know big-time guys in Hollywood who use a $95 microphone and a $15 voice program on their old PC. They claim, "Hey, I'm a voice talent, not an engineer. Let those guys clean it up!"
I don't necessarily disagree, but with all the competition out there, why not present your clients and possible clients with the cleanest audio possible?
To be sure, I have all I need to record to anywhere in the world. From :05 radio station IDs in the Canary Islands, to five-hour training sessions in the Netherlands. The key is keeping the sound in your home studio dead silent.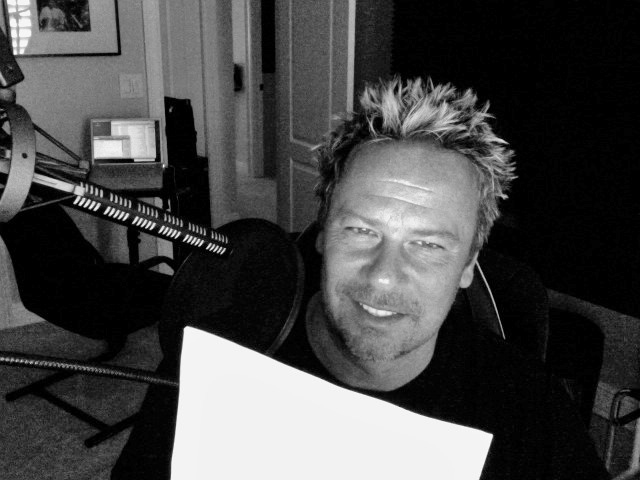 Ed: "Why not present your clients and possible clients with the cleanest audio possible?"