---
INCOME/FEES
2016 Is History - Yet The Year Ends With
'New Normals' For Voice Over Income

December 30, 2016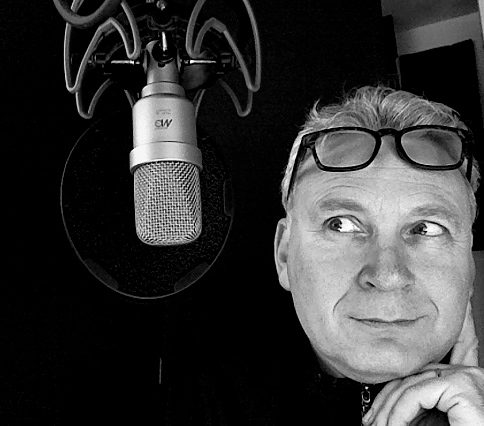 By Paul Strikwerda


Voice Actor



For many reasons, 2016 was a year for the history books.

Where shall I begin? Letís start with the economy, stupid! The on-demand gig economy, to be exact.

If as a self-employed person you ever feel isolated, remember this:

You are not alone!





THE NEW NORMAL



The freelance workforce in the U.S. grew from 53.7 to 55 million people this year, now representing 35% of workers.

In 2020, this number is expected to go up to a whopping 50%. In other words: you are part of the new normal.

Thatís a good thing, and a bad thing.

Right now, freelancers contribute an estimated $1 trillion annually in freelance earnings to the U.S. economy. Unfortunately, flex workers donít enjoy the same benefits and protections as non-freelancers.

Employers have turned regular, full-time jobs, into part-time, freelance jobs. That way, they donít have to contribute to health care, pension plans, and other benefits.

Because the freelance workforce is mostly unorganized and unprotected, itís easy for employers to do whatever they want.

According to the

Freelancers Union

, over 70% of their members have been cheated out of payments that theyíve earned, and are stiffed an average of $6,390 every year.



GOOD NEWS FOR NYC VOs



But on that topic there is some good news that made 2016 a historic year. Itís something that has been mostly overlooked in voice over circles, perhaps because itís relevant to the 1.3 million freelancers in New York City.

However, this news could eventually be the beginning of change in the rest of the country.

In October, the NYC Council unanimously passed a bill helping freelancers get paid on time and in full. On November 16th, Mayor

Bill de Blasio

signed it into law, and itís called the

Freelance Isnít Free Act

.

NYC is the first city in the nation to provide protections against non-payment for freelancers and independent contractors.

Hereís how it works:

The law, which will apply to contracts of $800 and up, requires any company that hires a freelance worker to execute a simple written contract (it could be as simple as an email), describing the work to be completed, the rate and method of payment, the date when payment is due, and basic contact information for both parties.

Payment in full is required within 30 days of the completion of services or of the payment due date under the contract, whichever is later.

Companies that fail to pay would face penalties, including double damages, attorneyís fees, and civil penalties.

Under the law, companies would be prohibited from retaliation against freelancers who seek to exercise their rights under this bill.
TAKE 'EM TO COURT ...



According to council member

Brad Lander

who worked closely with the Freelancers Union to write the NYC bill:

"The NYC Department of Consumer Affairs will act as a navigator for freelancers facing nonpayment. DCA will provide model written contracts in multiple languages, accept complaints from freelancers, issue a "Notice of ComplaintĒ to hiring parties that donít pay, and make it easier for an aggrieved freelancer to bring charges to courtĒ



He continues:

"Just 5% of freelancers take delinquent clients to court, in large part due to the very high cost of hiring an attorney, and the unlikelihood for that lawyer to take the case 'on spec.' Those freelancers that do bring deadbeat clients to court are often subject to retaliation - an especially big problem for freelancers that work through agencies, or on an ongoing retainer.



"By passing this law, NYC is helping to address a big gap in state and federal laws for protecting workers. The

Freelance Isnít Free Act

can serve as a model for cities across the country to take action to protect the growing number of 'gig economy' workers.Ē

And thatís precisely what I hope will happen. This law needs to become the norm in our nation so freelancers like you and me are protected from non-paying clients.



THE SAG-AFTRA STRIKE



The last thing that made 2016 a historic year is this: unionized voice actors appearing in video games went on strike against 11 employers.

The sticking points are twofold: working conditions and the compensation method.

I could easily devote an entire article to dig deeper into the issues, but instead I encourage you to click on this link to get a better idea of whatís going on.



TAKING US SERIOUSLY



This is the first time I feel SAG-AFTRA is taking voice actors seriously.

For years, the unions have treated us as second and third-rate citizens. Now that certain video games make even more money than some Hollywood blockbusters, we finally matter.

However, video game voice actors make up a small percentage of all unionized voice talent, and I want SAG-AFTRA to care just as much about the compensation and working conditions of other members.

Whatever the outcome of the strike may be, the agreement reached will send a signal to the entire industry, and will impact both union and non-union talent.

Why is that? Well, technology is changing rapidly. More people watch content online, and the Internet knows no borders. Traditional media markets that were used to determine rates are rapidly disappearing, and our pay needs to be up to par with this changing landscape.



THE VIRTUAL PICKET LINES



The strike is also testing our solidarity as a professional group. Will newcomers take advantage of the situation, and cross the (virtual) picket line?

You may find it shocking that some colleagues will act as scabs, but to me this is an indicator of another trend: the deliberate weakening of the position of voice overs from within.

Every day a symbolic picket line is crossed by voice overs that are taking jobs for less becauseÖ

"Some money is better than no moneyĒ

"Iím just getting my feet wetĒ

"Itís only a hobby.Ē

"The client said she couldnít afford to pay more.Ē

"Iím an idiot and I only care about myself.Ē
TAKE A STAND ...



I hope 2017 will be the year in which union and non-union voice actors will take a stand, just like their video game voicing colleagues.

Iím not suggesting we go on strike, but we can refuse to work for clients that donít take our craft seriously.

In fact, we donít take our craft seriously every time we allow a client to take advantage of us, financially or otherwise. There are 55 million independent workers in the U.S., and our numbers are rapidly growing.

But if we donít act now to protect our livelihood, voice overs wonít be part of the increase. And we only have ourselves to blame.
---------------
ABOUT PAUL
Paul Strikwerda is a 25-year veteran of the voice over industry whose

Nethervoice

service features German and Dutch voice overs, translation and evaluation services. Born in Holland, he has worked for Dutch national and international radio, the BBC and American Public Radio. Although 90% of his work is in English, Strikwerda also records in Dutch, German and French. Clients include Novartis, Johnson & Johnson, and the Discovery Channel. And he is author of the new book,

Making MONEY In Your PJs: Freelancing for voice-overs and other solopreneurs

, and publishes an informative and entertaining blog,

Double Dutch

.





Web: www.nethervoice.com


Double Dutch

Blog: www.nethervoice.com/nethervoice


Making MONEY In Your PJs

: http://makingmoneyinyourpjs.com



Your Daily Resource For Voice-Over Success