---
VOICE ACTING
What Voice Actors Are Doing Wrong:
Creative Teams Report 'Pet Peeves'
Note: On Sunday, Nov. 18, 2012,

Edge Studio

and

VoiceOverXtra

present an intensive full-day workshop in New York City for new voice actors: For details, please click here.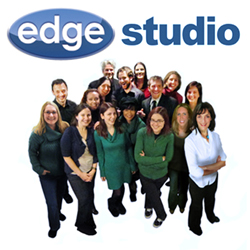 By Edge Studio Staff


Voice Over Training and Production



Knowing what NOT to do - and not doing it - can increase your chance of being the star.

We recently polled many of the top creative teams, and asked what pet peeves they had with voice over artists. Their answers fall into seven categories of what to avoid.



1. BEING BOSSY



The most common pet peeve was about voice over artists who try to do jobs other than their own. For example,

they tell the producer how the script should be read,

they tell the scriptwriter that the script has grammatical errors, etc.
2. INVOICING INCORRECTLY



Many creative teams were bothered by voice over artists who did not invoice their services correctly. For example,

they took too long to send an invoice,

social security or business IDs were not on the invoice,

invoices were handwritten, etc.
3. IGNORING 'BIG PICTURE'



Another common pet peeve is with voice over artists who do not see the project's big picture, and therefore do not read accordingly. For example,

if the script is for a documentary, the voice over artist may read too quickly, forgetting that the final product will be accompanied by a visual. The proper read would be slower, so that the viewer can assimilate the video and the audio.
4. LOSING ENERGY



Often, producers complained about voice over artists not giving their all - losing energy and concentration throughout the recording process.



5. BUMBLING DIRECTIONS



Many creative teams noted problems with voice over artists not following direction, or just taking too long to "get it."



6. LACKING SKILLS



Producers often noted disliking when they need to tell the voice over artist how to do their job. For instance,

the voice over artist would not know what to do if they had dry mouth, or

they would not know how to emphasize a word correctly, etc.
7. BEING A 'KNOW-IT-ALL'



Finally, a large complaint was about voice over artists who think they know everything.

----------------------------------


ABOUT EDGE STUDIO


Edge Studio is a premier voice over production and training company headquartered near Times Square in New York City, with additional facilities in Fairfield, CT and the Washington, D.C. area. Founded in 1988 by producer

David Goldberg

, it offers a growing staff of voice over training professionals and online and in-person training opportunities.

VoiceOverXtra readers receive a 10% discount

by mentioning the code VOXTRA when ordering new Edge Studio training and services.

Email: training@EdgeStudio.com
Web: www.EdgeStudio.com


New Voice Actor's V.O. Expansion Event

, Nov. 18: http://bit.ly/NewVoiceActorEventNov18



Your Daily Resource For Voice-Over Success