---
Is Facebook Getting Too Much
In-Your-Face? It's Changing - Again
Note: Facebook has become a social and business bandwagon that's rolling out yet another sweeping update, putting more about our lives online for all to see. What do you think about it? Voice actor Bobbin Beam starts off - and we'll enjoy your COMMENT below.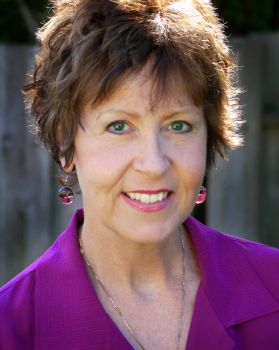 By Bobbin Beam
On CBS's 60 Minutes program Sunday night, Facebook founder Mark Zuckerberg was interviewed by Leslie Stahl - at great length.
In the interview, we learned that Facebook is changing its look - again.
More content, more information, and more integration into the fabric of people's lives will be embedded into Facebook's framework.
And perhaps, a little less privacy.
DO YOU LIKE IT?
What to me had been a cool place to hang out and be social - share photos, anecdotes with friends and relatives - has become somewhat an unruly cacophony of in-your-face commercialism, laced with a lack of privacy.
I've been thinking about how I really feel about Facebook for a long time.
I'm probably being thought of as anti-social with the following thoughts - but it's not the case at all.
WHAT I DON'T LIKE ...
I just don't like being SOLD all the time.
I don't send little green plants.

I don't "like" a lot of things because my account there got hacked once, so I'm pretty careful about what I click on.

It's a hassle I don't need.

I don't have a "fan" page.

And I don't click on stuff that allows access to my personal information.
HOW I USE FACEBOOK
Yes, I'm kind of a contrarian sometimes.
And I have also been known to be a forward thinker, a thought leader, and a person who definitely likes to do her own thing.
I do engage in social networking - which includes Facebook, Twitter, etc. and have a lot of online "friends" - many of whom I haven't ever met (friends of friends).
I use FB to say "Hi" once in a while, and to share some laughs and experiences.
DON'T NEED PLATFORM
But I don't use it as a platform to foster sycophants, brag, boast, or beg for attention.
I am thankful that I'm comfortable enough in my own skin that I have the courage to be who I am, and state how I feel on a given topic.
WHO CARES?
I'm comfortable with my need for privacy.
I don't state what I eat for breakfast and where. And I don't care what Ashton Kucher eats for breakfast, either.
Like Jim Rohn, the motivational speaker and author, kept saying in one of his inspiring speeches, "Walk AWAY from the time wasters!"
ABOUT BOBBIN ...

Your Daily Resource For Voice-Over Success