---
AUDIOBOOKS




Romance Narrators Ilyana Kadushin And Carrington MacDuffie Explore The Genre's Allure




July 29, 2014



(VOXtra) - Isn't it romantic? Narrating the Romance audiobooks, that is.

Well, yes. But that genre is not without evolving challenges. In this Q&A conducted by

Rachel Epp

for

VoiceOverXtra

, top narrators

Ilyana Kadushin

and

Carrington MacDuffie

- with more than 250 narrations between them - explore why Romance audiobooks capture our hearts and imagination - plus how men are portrayed, and why Paranormal is IN!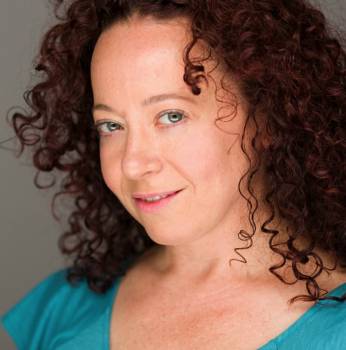 Ilyana (pictured)

: Why do you think the Romance genre is so popular?





Carrington:

Romances satisfy a longing, particularly for women listeners, of course. They are a form of fantasy, and they offer escape, with the idealization of the hero.

But I also think they remind us of what we really long for. Not only is the bond between the lovers absolutely complete - particularly in the paranormal romances where it often transcends time and space - but also, the heroine winds up being unconditionally loved in these stories. Consistently, no matter how erratic her behavior. And that's the ticket!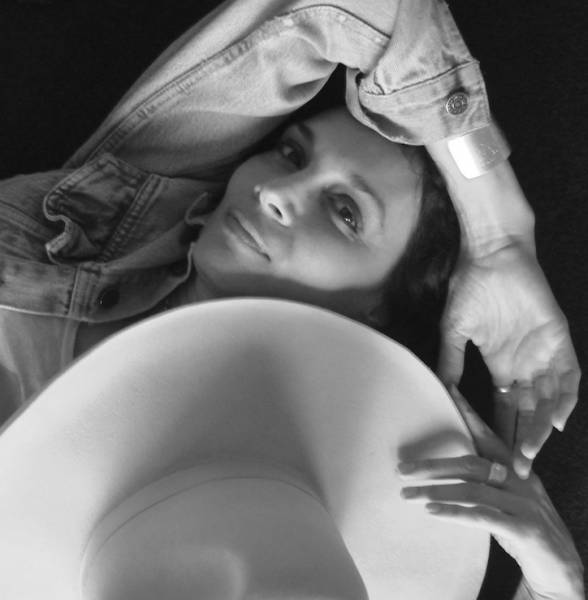 Carrington (pictured)

:

What do you find to be the most compelling element of all the Romances you've read, that makes women love listening to them so much?





Ilyana:

It can be interesting depending on the book and the type of characters, to focus on love, attraction, and longing.

I have thought a lot about why Romance is the top grossing area of publishing and what women and girls connect to.

At a

Twilight Fan Convention

that I spoke at, I spent a bit of time speaking to fans about why the romance of the

Twilight

story spoke to them so deeply.

The youngest fans said they loved how the lead girl was treated by the guy. Which was, by the way, actually very Victorian and old fashioned.

And their moms and other women and men -

yes, men, too

- said they loved all that longing and all that build-up.

So maybe it's this over-saturated world of over-exposed sexuality, that has made some people more prudish about their romance. It was fascinating!

Carrington: Do you find that the general character of men is accurately represented?



Ilyana:

In Romance, a lot of authors tend to write the men and the women in stereotypes or in one-dimensional lights. Maybe because they know it's for escape, and they need to focus on creating that.



Ilyana: How has the Romance genre changed in your observations over the time you have been narrating?





Carrington:

Overall, the genre has grown, and the sub-genres in Romance have increased and expanded.

For example, there are more paranormal romances than ever. The sex scenes in some of them have become more explicit.

I've read a lot of suspense romances, and some of the paranormal ones, but I think the ones I've gotten the biggest kick out of are

Paula Quinn

's

Highlander

series, because the Scottish dialect is fun to do and keeps me on my toes, and there's a lot of swashbuckling action in a medieval setting. The characters are strong, and somehow, despite the superhumanly heroic aspects of the main characters, they are also believably lifelike.

Also, important for me, the stories move along.

A fun clip from

Conquered by a Highlander

that I think features these qualities can be heard on my voice acting website: http://bit.ly/CarringtonHighlander



Ilyana: Is there an audiobook narration that stands out as your favorite romance, or one that seemed the most popular with your listeners?





Carrington:

One of the first romances I ever narrated,

Invitation to Provence

by

Elizabeth Adler

, was an Audie finalist in 2005. That was popular.

I think the reason it was up for an Audie was that it had lots of characters speaking in every conceivable European dialect, it took place in a beautiful part of France, and was a hot (but discreet) romance.

Ilyana: Is there a certain skill in narrating Romance, specifically, that is helpful?

Carrington: Being able to convincingly voice a male is essential for these stories. You have to be able to make the hero sound sexy and masculine.



Carrington: What do you find most challenging about narrating Romances?



Ilyana: Some Romances are fun to narrate and some are challenging when the leading women are written in a way that I don't respect or relate to. But like any acting performance, you step inside someone's story and let them guide you.

Romance can be as challenging as some of the dramas, sci-fi or historical fiction I narrate. It just has it's own unique challenges.



Carrington: Is there a specific type of Romance that you tend to get cast for? And if so, why do you think that is?





Ilyana:

Being that the very first book I ever narrated was Book One of

Twilight Saga

(I then narrated the whole series over four years), I have tended to be cast in the young adult arena of Romance, and also in Paranormal Romance.

I think that there are books that are really focused Romances, and then there are books that are really drama, action, sci-fi or young adult, that just have romantic story lines.

I often get cast in the latter, so not the out -and-out Romances. And I think I have been cast in young adult Romance, as I have been told, because my voice straddles both young and mature sounds.



Carrington: What seems realistic about the Romances you've read, and what seems unrealistic?





Ilyana:

Some Romance/Chick Lit books are total escapes. I have done British Romances set in castles with knights, which was a lot of fun to perform but obviously a departure from reality. The paranormal or sci-fi futuristic stories are not meant to be realistic, so you really have permission to just play!
--------------


ABOUT ...




Carrington MacDuffie

is a recording artist, writer, and voice actor who has narrated over 200 audiobooks and received numerous

AudioFile

Earphones awards and eight Audie finalist nominations. She has narrated everything from

Words Will Break Cement: The Passion of Pussy Riot

by Masha Gessen to

Conquered by a Highlander

by Paula Quinn. Her original audiobook of poetry and music,

Many Things Invisible

, was published by Blackstone Audio, and was a finalist for an Audie in two categories. Her recent release of

Only an Angel

has been in the top 25 on the Americana charts for several months.
Web: http://lunacydewpoint.com/audiography and
www.carringtonmacduffie.com



Ilyana Kadushin

is a recording artist in the band Lythion, and the voice of over 60 audiobooks for various publishers including the entire Twilight series (which has brought her cult-like fame in certain circles). She was a finalist for a 2014 Audie Award for the multicast audiobook of short stories called

Rip Off

, and a winner for

Dune

by Frank Herbert, which won best Sci-fi multi-cast audio. She co-produced and scored the 2011 HBO documentary

Separate, But Equal

.
Web: http://www.ilyanakadushin.com



Rachel Epp

, who conducted and reported this interview, is on the team of Cyber PR®, a boutique digital PR and social media strategy firm based in Brooklyn.
Web: www.CyberPR.com



Your Daily Resource For Voice-Over Success