---
Leads From Biz Journals Work!
This Cold Call Got Hot Fast ...
By Janet Ault
Voice Actor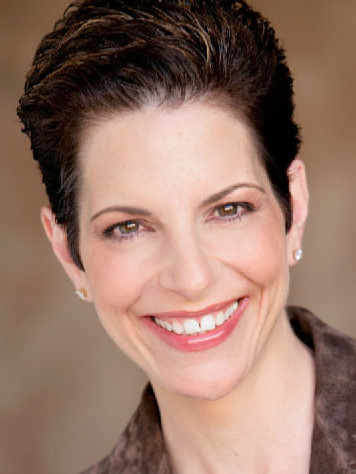 As a professional voice-over talent in what is considered a "not-major" market (even though Phoenix is the 5th largest city in the country), I scour my local Business Journal, the Business Section in the local newspaper, trade magazines, etc., to find new clients.
And I have had great success obtaining new clients this way.
However, one in particular became what I call my "Christmas Miracle." Even I am having a hard time comprehending it! Here's what happened ..

December 26:
In the Business Section of the local newspaper, I noticed that a new grocery chain is expanding in the Valley. Grocery chains, especially new ones, do a LOT of radio and TV spots and, of course, need VO talents.
I Googled the company, found their web site, and discovered that I already knew the marketing person mentioned in the newspaper article.
Because of the Christmas holiday, rather than call, I sent that person an email with a voice sample, with the intention of calling on the 28th.

December 28:
No need to call!
The marketing person forwarded my sample to the ad agency, which emailed me to request a hard-copy CD since they loved the sample!
I sent the hard copy overnight (along with a couple wooden post- it note holders with my logo on it - hey, it couldn't hurt!!)
Happy New Year! Here is the response I got:
"Thank you so much for sending me your packet. We listened to your demos and we really do love your voice. Your timing was great. We just finished scripts for the January campaign. We are, in fact, looking for a new voice-over talent!"
NOTE: It doesn't hurt that my demos were directed by Nancy Wolfson of Braintracks Audio and produced by SantiSound in LA!
The ad agency continued:
"Our primary demo is women. We think this would be a great fit for both of us. We are so excited! Scripts to follow!"
I received the scripts and have learned that this is an ongoing job for a minimum of six months in several regions, with a lovely monthly income.
Like the lady said in her email: "Your timing was great!"

In a little over a week, from one newspaper article, a repeat-customer was born!
As voice-over professionals, we can't just sit and wait for the phone to ring. We've got to create opportunities. Once in awhile, it really does pay off!
ABOUT JANET ...
Janet Ault, "The Voice of Choice," is a voice-over professional based in Scottsdale, AZ. With over a decade of experience, she has been providing her voice-over services in commercial, narration, interactive, e-learning, and imaging genres, to name a few. Her projects have ranged from Delta Airlines, Disney/Hasbro and Fisher-Price to thousands of local and regional spots.

Email:
janet.ault@cox.net

Your Daily Resource For Voice-Over Success