---
DEMOS & COPYRIGHTS
Beware Trap In 'Free' Music Downloads:

How To Avoid Copyright Infringement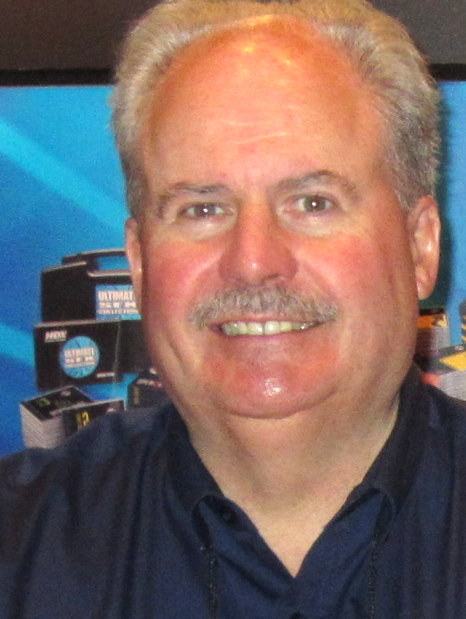 By Brian Nimens


President & CEO, Sounds Ideas



There are many music download sites popping up online. One of the most important things you can do to protect yourself before you select music to download is to

read the license agreement

that tells you how you can use the music – and ask questions if anything is not clear.

Even free music sites like

www.freeplaymusic.com

have licenses and agreements - how else could they make money?

THE LIMITS OF 'FREE'

For example, these free sites may limit you to "personal" use.

So what does that mean? It can be narrowly defined as "personal listening pleasure, personal family slide show."

Keep reading because this is where it gets sticky … it often means that you can't even post that slide show for your family to view on your

Facebook

page or on

YouTube

, because of six important words:
cannot be posted on a website
Watch for those words!




DEMOS AT YOUR WEBSITE?



So how does this affect wedding or event videographers, voice over artists or budding film directors? Is a free music site okay to use for their demos or for examples of their work?

Current evidence would seem to say no.

In fact, voice over artists who have posted audio demos - which include free music as backgrounds - on their own websites have just been hit with bills for a couple thousand dollars to settle copyright infringement claims.

Even though their demos are not for sale, the free music folks are calling it copyright infringement because:

the music is posted on a website, and

the voice over artists are hoping to attract business by using the music in their demos.
TRULY PUBLIC DOMAIN?



What about using music that has hit the Public Domain?

First, don't forget to check that the music

actually is

in the Public Domain. Just to be on the safe side, the composer / writer of the music needs to be dead and buried for 100 years.

Many countries have different rules on this, but 100 years covers all territories, so you are safe wherever you are in the world.

Or are you?

While the sheet music for Beethoven's Fifth Symphony (Da Da Da Daaah) is definitely in the Public Domain, The Philharmonic Orchestra's

recording

of Beethoven's Fifth is definitely not.

The copyright of that recording belongs to the Orchestra and to its Publisher. You would need to make your own recording of a piece of Public Domain music in order to be perfectly safe.



WATCH YOUR BACK



So what are you to do? As I said, there are many music download sites popping up online.

Watch your back and make sure you are properly licensed if you are:

posting your video or slideshow online,

using it as a demo to show potential customers what you can do, or

selling copies by download or on DVD.
TYPES OF LICENSES



There are two basic kinds of music licensing companies:

Rights Managed Music

, and

Royalty Free Music
Both types have online sites. They are in business specifically to license their music for commercial use. They will let you:

use their music as part of a demo, product, film, slideshow,

sell and distribute what you make, and

post what you make on the Internet
... without fear that you are going to be hit with a copyright infringement notice at a later date.

RIGHTS MANAGED MUSIC

Rights Managed Music companies are generally more expensive to work with. Major motion picture companies, TV production companies and other large users of great quality music would usually work with Rights Managed Music companies.

Generally speaking, each piece of music is licensed for a particular project that will be distributed in a particular way.

For instance, a piece of music could be licensed for use in a movie that is going to be shown in theaters around the world. If the movie will also be shown on the Internet and DVDs manufactured and sold, that will have to be written into the license agreement, as well.

And that one piece of music cannot be used in any other movie - it is only licensed for that specific movie.



ROYALTY FREE MUSIC



Royalty Free Music companies are generally less expensive to work with. Smaller companies, individuals and corporations who have an eye on their budgets will usually work with Royalty Free Music.

One major advantage is that when you license a piece of royalty free music, you are less restricted on its use. At

www.StockMusic.com

, for instance, when you pay for and download a music track, you can use it in a production that day – in a different production next week – and one three years from now without paying any additional license fee.

You could broadcast the production on TV or the Internet or make copies of a DVD for sale without paying any additional licensing fee.

Essentially, you don't have to preplan how the music is going to be used.



PROTECT BOTTOM LINE



Regardless of where you find the music for your slide show, demo, film or commercial, the bottom line is still the same: Protect yourself by reading the license agreement that tells you how you can use the music. And ask questions if anything is not clear.

Avoid the trap of free music downloads.
-------------------


ABOUT BRIAN


Brian Nimens is president and CEO of

Sound Ideas

, which he founded in 1978 and today is the world's largest publisher of royalty free music, professional sound effects and production element libraries. Included are more than 13,600 stock music tracks and over 110,000 individual sound effects. SuperSearch, the company's search software, allows the user to locate sound effects or music clips, make notes in the software, and print selected tracks to create production records.

Email: brian@sound-ideas.com
Web: www.stockmusic.com



Your Daily Resource For Voice-Over Success