---
VOICE ACTING
No Joke: What Makes A Good Delivery?
Here's What You Can Learn And Control

August 26, 2014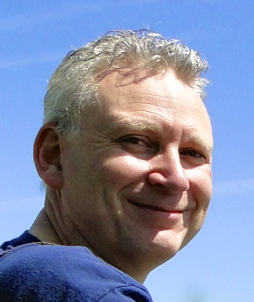 By Paul Strikwerda


Voice Talent & Author



I love jokes. Especially the ones that make me laugh. Seriously!

Every year, the public at the Edinburgh Fringe Festival votes for the funniest joke of the year. Comedian

Tim Vine

was declared this year's winner with the one-liner:

"I decided to sell my Hoover …. well, it was just collecting dust."



I don't know about you, but when I read that joke, I had to chuckle a bit. That's all. It wasn't one of those tears in my eyes – I can't stop laughing – rib-tickling moments.

Why is that? If 2,000 people polled at the Festival thought this was the funniest joke, why am I barely laughing?



THE PROBLEM WITH SCRIPTS



The problem with that joke is the same a problem I encounter with many of the scripts I'm asked to voice. Well-written scripts aren't meant to be read. They are meant to be spoken. Just like jokes.

I often compare the words in a script to musical notes. They're dots on a piece of paper. Only when they're played, you have the beginnings of music. And only when they're played very well (and on a good instrument) do they have the potential to move you.

A great script can fall flat on its face due to a lackluster performance, but a great performer can still make magic out of a mediocre script. It has to do with that thing (voice) actors and comedians have in common with the Ob/Gyn's and midwives of this world: It's all about the delivery.



Yeah, baby!



Now, those last two words might not make you smile, but when I hear them, I hear

Mike Meyers

say them as sixties-spy Austin Powers, and I have to laugh.

KNOW HOW TO DELIVER

Delivery is the trademark of a pro. Done well, it sounds easy, but it's not. And that's what many hopefuls don't yet get.

Someone might have a resonant, pleasing voice, but as we all know, that's not enough to have a career as a voice over. Believing that having good pipes is all it takes, is the same thing as saying that you only need good looks to make it in Hollywood. As far as I can tell, only

Tom Cruise

pulled that one off.

Having the goods is one thing, but you have to know how to deliver.

STUDY ROBIN WILLIAMS

So, the next question is: What makes a good delivery? What's involved; can it be learned or does it come naturally?

I had to think about that when I listened back to a

Terry Gross

interview with

Robin Williams

for her show

Fresh Air

.

At first, Williams manages to stay himself, but it doesn't take him long to start doing all kinds of voices. The amazing thing is, Williams never sounds like someone pretending to be someone else. When he does an impression, he sounds like a completely different person.

One thing was immediately clear: he's a master of his instrument; a master of his voice.



'PLACING YOUR VOICE'



Trained vocalists would immediately notice his use of voice placement. It's a way for singers and actors to focus their sound into a particular area (head, mouth, chest or nose) with a specific resonance, coloring the sound.

During the interview, I actually got the feeling that some of the characters Williams pulled out of his hat were sitting at different places at the table. I'm sure this also had to do with the way he worked the microphone.

If you listen to the entire interview, you'll understand why he must have driven the sound engineer crazy.



WHAT MAKES YOU UNIQUE?



Moving away from voice placement, what factors influence the way we come across, vocally?

If I were a college professor, I'd say: Human speech can be broken down into several basic elements, and each of these elements makes the way we sound unique, very much like a vocal fingerprint. Here they are:



Pitch:

the degree of highness or lowness of our tone, as well as our vocal range and inflection.



Tempo:

the relative speed or slowness of the way we speak, and the way our speech flows.



Volume

: the relative loudness or softness of our voice



Timbre:

the color and quality of a voice, e.g. clear, nasal, raspy, breathy.

COLORING OUR SOUND

These four elements can be affected consciously, and unconsciously.

For instance, our health - or lack thereof - influences the way we sound. We all know that we don't sound the same when we have a cold or suffer from a bad allergy.

Our lifestyle may color our voice, too. If you're a heavy smoker or drinker, if you're on a junk food diet, and if you're not physically active, it will slowly change the sound of your voice.

The way you are built and your posture have an impact too, as well as your facial expressions. Try saying something serious with a huge grin on your face.

Then there's your emotional state. A sad person sounds very different from an angry or a happy person.

ENVIRONMENT AND AGE

Environmental factors may influence your voice, as well. If you live in a very dry or polluted climate, the way you sound will tell the tale.

And finally, we should consider age. After a lifetime of talking, the vocal folds and surrounding tissue lose strength and elasticity, and our mucous membranes become thinner and drier.

Over time, men's voices become higher, and women's voices will drop. We lose volume, endurance, and control. All of this and more will influence our delivery.

PROTECT YOUR VOICE

Now, here's the good news: even though we cannot stop the aging process, you can protect and strengthen your voice. That means investing in your health. A few tips:

Be critical of what you put into your body.

Avoid a sedentary lifestyle.

Get enough sleep.

Avoid screaming and whispering.

Breathe deeply, and from the diaphragm.

Use good posture.

Manage your stress level.

Take singing lessons.
When you do all that, you will start to notice a huge difference in your delivery because you gain more control over your instrument.

Meanwhile, comedian Tim Vine told

The Independent

that his award-winning Hoover-joke wasn't even his favorite joke of the show. Tim tells about 200 one-liners in 60 minutes.

Vine also won funniest joke in 2010. Here it is:

"I've just been on a once-in-a-lifetime holiday. I'll tell you what … Never again."



Rimshot!
----------------
ABOUT PAUL
Paul Strikwerda is a 25-year veteran of the voice over industry whose

Nethervoice

service features German and Dutch voice overs, translation and evaluation services. Born in Holland, he has worked for Dutch national and international radio, the BBC and American Public Radio. Although 90% of his work is in English, Strikwerda also records in Dutch, German and French. Clients include Novartis, Johnson & Johnson, and the Discovery Channel. And he is author of the new book,

Making MONEY In Your PJs: Freelancing for voice-overs and other solopreneurs

, and publishes an informative and entertaining blog,

Double Dutch

.





Web: www.nethervoice.


Double Dutch

Blog: www.nethervoice.com/nethervoice


Making MONEY In Your PJs

: http://makingmoneyinyourpjs.com



Your Daily Resource For Voice-Over Success